The time to dance is here. The NCAA tournament bracket will be revealed Sunday, so let's take a look at the best way to earn your stripes and win that elusive office pool: Finding your Cinderellas! Here are five potential giant killers to consider. (We aren't listing March stalwarts Gonzaga or Wichita State because neither should be deemed a Cinderella anymore.)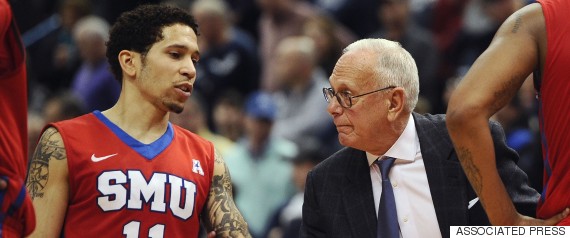 As I wrote months ago, get aboard the "Pony Express." Larry Brown, the only coach ever to win both a national title and an NBA title, had his squad robbed of an NCAA Tournament bid last season and has been on a mission ever since. Despite not having a truly dominant scorer, the Mustangs' collection of capable options makes them tricky to defend. But Nic Moore (above with Brown), a 5-foot-9 jitterbug, has been the anchor, earning unanimous All-American Conference honors. Only a junior, he averages over 14 points and five assists and is the engine for SMU's rare transition opportunities. There is also 6-foot-9 junior Markus Kennedy, who gives Brown a true low-post threat while defending the rim as well. SMU does not play fast, and forces opponents to guard its detailed offensive sets for long stretches. As a result, the Mustangs could prove to be a difficult out.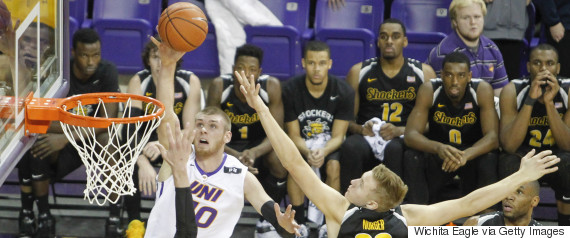 This is the best team coach Ben Jacobson has had, and that includes the 2010 squad that upset top-seeded Kansas en route to the only Sweet 16 appearance in school history. For the Panthers, it starts and ends with senior forward Seth Tuttle (above). A Wooden Award finalist, the 6-foot-8 Tuttle is a matchup nightmare who is as smart as he is skilled. He ranks in the top five in PER, and is the only player in college basketball to shoot over 60 percent from three and over 50 percent from the floor. As a team, the Panthers spread you out with four shooters who convert 40 percent or better from distance. Better yet, they have become a terrific defensive unit as well, ranking 19th nationally in efficiency, per KenPom.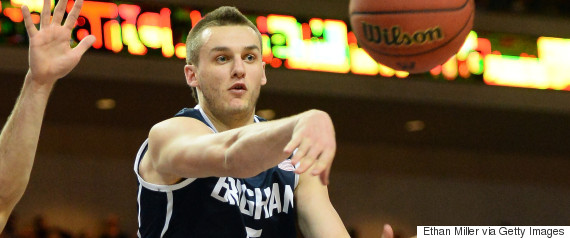 Remember how dominant Jimmer Fredette once was? Meet Tyler Haws, BYU's newest dominant scorer who recently eclipsed Fredette's school scoring record. But Haws does it differently, relying on a heavy combination of the mid-range game. Averaging a stellar 22 points, he ranks fourth nationally in scoring. The beauty of this BYU team is its balance. Junior Kyle Collinsworth (above), who tore his ACL just one year ago, tied Shaquille O'Neal to become just the third player in college basketball history to total six career triple-doubles -- and he's gotten all six this year. BYU recently snapped Gonzaga's NCAA-best 41-game home winning streak. Coach Dave Rose's Cougars are second in the country in pace of play, which means they are going to push tempo regardless of who they play. In a one-and-done format and with as many shooters as BYU has, watch out.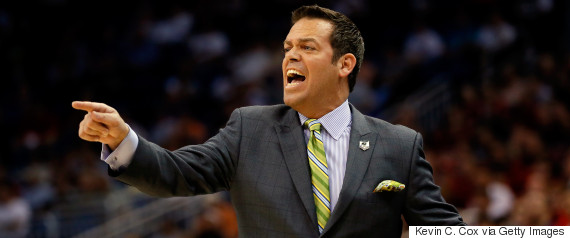 Making its second consecutive trip to the dance, MAAC champion Manhattan College -- from the Bronx -- presents a challenge because of its 40 minutes of full-court pressure. Head coach Steve Masiello, 37, is a Rick Pitino disciple who employs the same suffocating 2-2-1 press that Pitino does. Masiello's team, while undersized, possesses great quickness that can fluster even the most disciplined of teams. Manhattan is eighth nationally in defensive turnover percentage, a clip that can help offset its lack of size in the frontcourt. The Jaspers are led by senior Emmy Andujar (17 points, 8 rebounds per game) and Maryland transfer Ashton Pankey (13 and 6). Maybe just as cool, this is a roster made up almost entirely of players that were not heavily recruited and clearly play with a chip on their shoulder.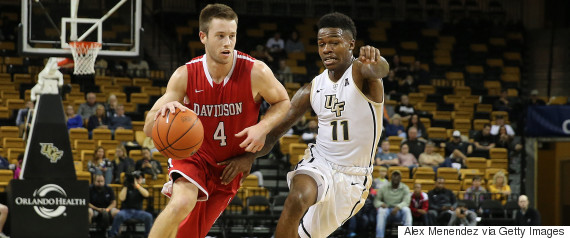 The Wildcats don't have Stephen Curry suiting up, but they do have plenty of three-point shooters who consistently spread teams out and force bigs away from the hoop. Senior guard Tyler Kalinoski (above) earned Atlantic 10 Player of the Year honors and leads the way offensively, averaging 17 points on 43 percent from deep while finishing tops in the league with 5.6 assists in conference games. Davidson, which ranks fourth in the nation in scoring and sixth in adjusted offensive efficiency, per KenPom, is a juggernaut. The biggest weakness is a glaring hole in a defense that too often lets opponents back in games. However, if Bob McKillop's team gets hot, it's a team reminiscent of BYU in how dangerous it is offensively. And this was Davidson's first season in the A-10, making the huge leap from the lesser Southern Conference. Winning the regular season championship is no small feat.
Email me at jordan.schultz@huffingtonpost.com or ask me questions about anything sports-related at @Schultz_Report, and follow me on Instagram @Schultz_Report. Also, be sure to catch my NBC Sports Radio show "Kup and Schultz," which airs Sunday mornings from 9 to 12 EST, right here.
Calling all HuffPost superfans!
Sign up for membership to become a founding member and help shape HuffPost's next chapter