The NCAA Tournament lends itself to sleepers. You know what we're talking about: the teams you've either never heard of, or have heard of and simply don't like. Suddenly, those teams are the ones ruining your bracket -- or making it. My five Cinderellas are all set, but sleepers are a different category, almost more important. With March Madness upon us, here are the sleepers you need to know before you fill out those brackets.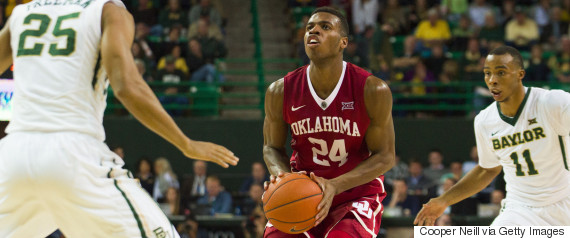 Lon Kruger is one of the best coaches in America. In fact, he is the only coach in NCAA history to take five schools to the tournament. This year's Sooners are led by junior Buddy Hield (above), a bruising 6-foot-4-inch guard who can really score and defend. Hield's 18 points and 6 rebounds give Kruger a legitimate go-to scorer who is as competitive as he is talented. Hield is flanked in the backcourt by another big guard, Isaiah Cousins, who averages 12 points and shoots over 45 percent from 3. The key to this offense is establishing a post presence, which transfer TaShawn Thomas has provided. And, because OU really defends -- it ranks fifth in the country per KenPom -- Kruger will prepare his guys as well as anyone. Though the team lacks elite NBA talent, it's highly capable of making it to the second weekend.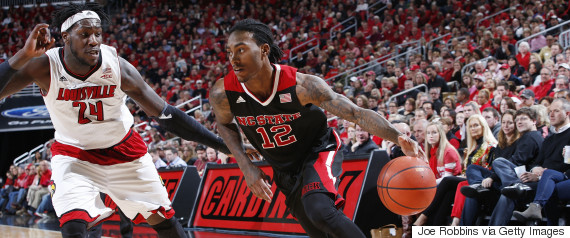 Mark Gottfried's club has a loaded backcourt led by ace point guard Anthony "Cat" Barber (above), a lightning-quick sophomore who has made a massive jump in his second season. Barber averages 12 points and 4 assists, and shoots 40 percent from distance. Barber's backcourt mates are Ralston Turner, a bona fide shot-maker, and Trevor Lacey, the team's leading scorer at 16 points per game, who also shoots 40 percent from 3. The Wolfpack eraser is 6-foot-9-inch Beejay Anya, who lost more than 60 pounds this season and gets nearly 3 blocks per game thanks to a 7-foot-9-inch wingspan. Last year's team lost a heartbreaker to Saint Louis after blowing a 14-point lead in the first round. But don't expect the same fate for NC State this year -- they've already beaten Louisville, Duke and the University of North Carolina.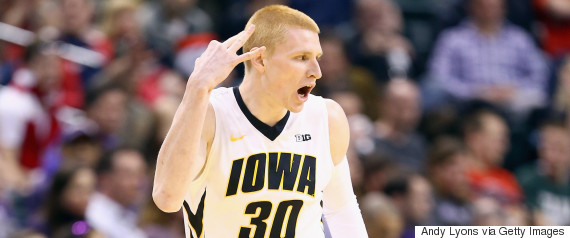 The Hawkeyes are your classic Big Ten club: not especially athletic, but a bruising bunch who will defend for 40 minutes and shoot the 3. They just suffered a surprising opening loss to Penn State in the Big Ten Tournament, so their stock is not especially high right now. Even so, 6-foot-9-inch forward Aaron White (above), a first-team All-Big Ten performer, is a matchup nightmare whom coach Fran McCaffery employs in pick-and-roll, isolation and post-up situations, all to maximize his creativity and intelligence. White averages 16 points and 8 rebounds. If Iowa gets hot, this is as physically imposing a mid-tier seed as you will see. The Hawkeyes enter the dance boasting a disciplined, top-50 offense and defense, with a super 17.4 percent turnover rate, according to KenPom data compiled by The Gazette.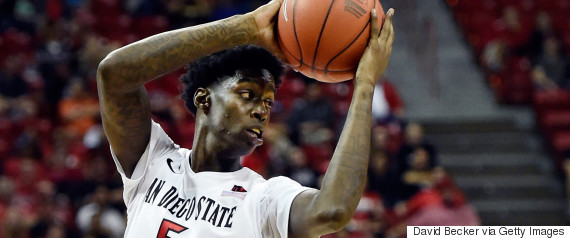 Don't sleep on San Diego State. Don't do it! The Aztecs excel defensively, limiting opponents to 46 percent effective field goal percentage, per ESPN. That's because of a combination of elite athletes and coach Steve Fisher, who has always managed defense at a high level. Perhaps the best news Fisher received all year has been the return of senior forward Dwayne Polee II (above), who collapsed on the court Dec. 22 and recently re-entered the lineup. Polee is an Energizer Bunny whose length and quickness fuel the Aztecs' defense. San Diego State's biggest concern is its sheer inability to score the basketball -- this is a team that goes through brutal lulls on the offensive end. Still, thanks to its athleticism and how it defends, SDSU is capable of making a run.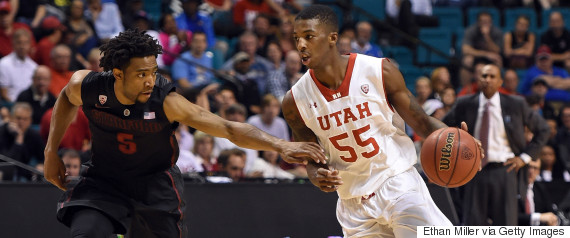 Led by senior point guard Delon Wright (above) -- a 6-foot-5-inch playmaking dynamo who excels on the open floor and shoots an astounding 53 percent from the floor -- Utah has the tools to win two to three games in the tournament. Its head coach, Larry Krystkowiak, has taken the nation's 36th-ranked defense and turned them into the eighth best, per KenPom. Two years ago, Utah ranked 136th nationally. The Utes can really score in the half-court as well, and have gotten a major contribution from 7-foot freshman center Jakob Poeltl, from Austria, who ranks fifth in the country in field goal percentage.
Email me at jordan.schultz@huffingtonpost.com or ask me questions about anything sports-related at @Schultz_Report, and follow me on Instagram @Schultz_Report. Also, be sure to catch my NBC Sports Radio show "Kup and Schultz," which airs Sunday mornings from 9 to 12 EST, right here.
Calling all HuffPost superfans!
Sign up for membership to become a founding member and help shape HuffPost's next chapter