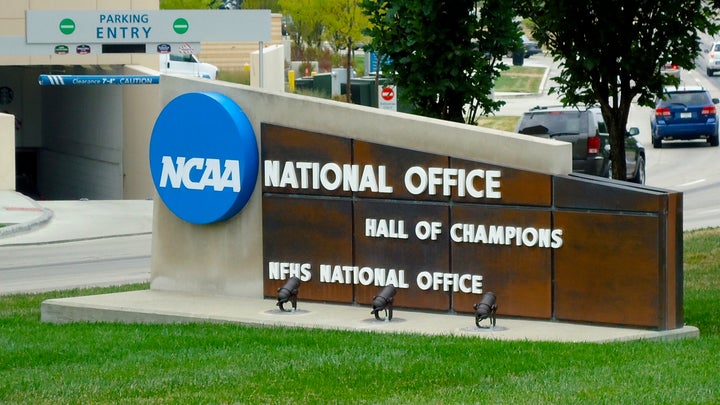 The NCAA Board of Governors announced on Thursday they adopted a new sexual violence policy. The policy, adopted after a recommendation from the Commission to Combat Campus Sexual Violence, requires college athletes and administrators to annually complete sexual violence education.
While the NCAA announced this policy to fanfare, it merely follows what is already required under the federal Jeanne Clery Act (which includes nearly $55,000 per violation fines for colleges that violate the requirement), and more is required for there to be true accountability for violent behavior in collegiate athletics. What it doesn't contain is enforcement or accountability that approaches penalties reaching the level as the purchase of a hamburger for a student-athlete.
The school president or chancellor, athletics director and Title IX coordinator will be required to annually attest that the education was conducted. This provides slightly more accountability than the Clery Act, amended by the Violence Against Women Reauthorization Act of 2013, which merely requires that all incoming students and employees receive sexual violence education, and that there be ongoing educational campaigns. It, however, is far short of the types of reforms that both of us, and other advocates, have been seeking for several decades.
This policy was approved by the NCAA Board of Governors, representatives from conferences who are either presidents or chancellors. Concerning is whether these Board of Governors, overseeing major national universities, did not know that this policy simply mirrors existing federal policy or they did know and passed it off as groundbreaking because the general population do not know what the Clery Act is.
The NCAA was lobbied in 2010 to address sexual assault and domestic violence by emulating the standards in Title IX and adding accountability. When female athletes have become victims of male athletes, then the NCAA should absolutely have a policy as the governing body of all student-athletes. In fact, collegiate athletic conferences have chosen to take steps much more effective than the NCAA, such as a transfer policy and denying entrance to athletes investigated for sexual assault or domestic violence.
The NCAA doesn't have a policy that would have addressed the allegations of violence against Ezekiel Elliott during his time at Ohio State, leaving it to the NFL to act now. But, the NFL is an employer. The NCAA has an unpaid labor force.
The NCAA says it cannot be a state actor, a status the NCAA has fought for in NCAA v. Tarkanian all the way to the Supreme Court, but remains debatable given other state athletic association rulings and the NCAA's own investigations into Penn State and Montana. In fact, the NCAA's "lack of institutional control" infraction should be cited by the NCAA for a program, like Baylor, who has shown exactly that. They could have used it in the new "policy" as an enforcement measure. They didn't.
At the very least, when a collegiate athlete has been found responsible for or convicted of an act of violence they should lose their privilege to compete on behalf of their institution. Competing, and serving as an ambassador of the institution, is an honor and a privilege that is not deserved by those who commit senseless violence. Of course now if a student athlete leaves one school they can simply transfer to and play for another institution, unless they are one of the institutions or are in one of the conferences that banned transfers or incoming freshmen athletes with a violent history. That's leadership.
S. Daniel Carter and Katherine Redmond Brown are co-founders of Safety Advisors for Educational Campuses, LLC (SAFE Campuses, LLC) which provides the higher education community high quality subject matter expertise on a broad range of campus security issues including sexual violence, alcohol and other drugs, and emergency management.