When spinoffs beget spinoffs you get "Red Team." "NCIS: Los Angeles" is itself a spinoff of a spinoff -- "NCIS" is a spinoff of "JAG" -- so why not keep making little television babies. The latest addition to the family came in part one of the two part "Red Team," a backdoor pilot for a possible series spotlighting a traveling team of NCIS agents.
The team, headed up by Kim Raver as Paris, spent this week in the snowy north investigating a seemingly random murder. After one of her team members goes down to injury, Paris came face to face with her past in the form of John Corbett's Roy. The two were partners, and things didn't end well. That was made pretty clear when she punched him in the face as response to Hetty telling her Roy would be joining their team on a temporary basis.
Executive producer Shane Brennan told TV Guide that he envisions a night of "NCIS" should the Red Team get picked up as a series. Running all three shows back-to-back-to-back would provide plenty of crossover opportunities.
"Red Team" continues next week on "NCIS: Los Angeles," Tuesdays at 9 p.m. ET on CBS.
TV Replay scours the vast television landscape to find the most interesting, amusing, and, on a good day, amazing moments, and delivers them right to your browser.
Before You Go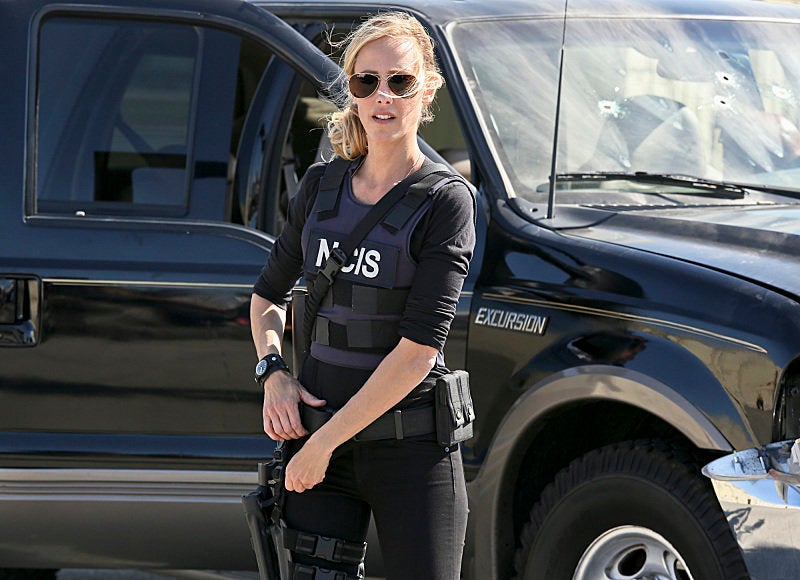 NCIS: LA Spinoff
Popular in the Community