 Sen. Lamar Alexander (R-Tenn.), a former Secretary of Education and the committee's ranking member, and Rep. John Kline (R-Minn.), who chairs the House Education and the Workforce Committee, have each brought their own visions to the table. Both have a similar partisan theme: fewer regulations.
The bills break most notably with Republicans who preceded them: where the George W. Bush administration amplified the federal government's role in schools in advocating for No Child, the Kline and Alexander bills would pull back.
Alexander characterized the Bush policies as "federal mandates creating a national school board."
"Over the last decade, the U.S. Department of Education has become so congested with federal mandates that it has become, in effect, a national school board," Alexander said in a statement. "The best way to help 50 million children in 100,000 public schools learn what they need to know and be able to do is to fix that responsibility squarely where it belongs -- on parents, teachers, communities and states." His bill is called the "Every Child Ready for College or Career Act."
Rep. Tod Rokita (R-Ind.), who is cosponsor of Kline's "Student Success Act" and chairs the Elementary and Secondary Education subcommittee, expressed a similar ambition. "The legislation ... prevents excessive federal intrusion in our classrooms," Rokita said. "By getting out of their way and affording more flexibility, we believe this proposal will help parents and teachers set more children on the path to a successful future."
No Child Left Behind is the bipartisan, 2001 reauthorization of the 1965 Elementary and Secondary Education Act. The measure expanded the federal government's footprint in the country's schools by requiring that schools with low-income students meet annual goals, as determined by standardized tests, in order to qualify for federal money. Since then, the law has been criticized as overly punitive and for creating a culture of "teaching to the test."
The law expired in 2007 and, despite several fits and starts, has yet to be rewritten. Due to the Obama administration's frustration with the legislative stalemate, the White House has offered states waivers from the law's most stringent edicts in exchange for implementing Obama's preferred education programs. All told, 37 states have received waivers.
The original 2001 law is premised on the idea that the federal government must be able to hold states and school districts accountable for the performance of minority and low-income students to ensure that those students receive an adequate education. That accountability came in the form of annual reporting goals known as "adequate yearly progress." Failure to attain the goals leads to escalating consequences, ending with the loss of federal funding if all students are not proficient in target subject areas by 2014.
That Harkin's bill preserves these goals to some extent has pleased the civil rights and business communities. The Alexander bill requires standardized testing in keeping with NCLB, but lets states choose their own assessments and relies on data-reporting requirements to keep states on track in preparing students for post-secondary education or a career.
Kline's bill is similar to one he proposed last year, which cleared his Republican-dominated committee. As Education Week notes, though, Kline's bill is loose on accountability but almost as prescriptive as the Obama administration on teacher evaluations. Kline's bill also ends the "maintenance of effort," which ties federal funds to certain state spending levels.
The likelihood is remote that any of these bills could lead to an overhaul that the president would sign. While it's possible that the Harkin bill could pass the Senate and the Kline bill could pass the House, the two are so different that it would be nearly impossible to reconcile them in conference.
Kline's bill attracted immediate ire from Rep. George Miller (D-Calif.), the ranking member on the House education committee. "I am disappointed that Chairman Kline decided to move forward with last year's rendition of legislation that turns the clock back decades on student achievement, equity and accountability in American public education," he said in a statement. "Our children, teachers and schools deserve more than ideology when it comes to fixing our nation's education law. In contrast, Democrats will continue to fight to ensure all students have access to a world-class education regardless of their background or zip code, and that teachers, principals and schools have supports and resources to provide that education."
Before You Go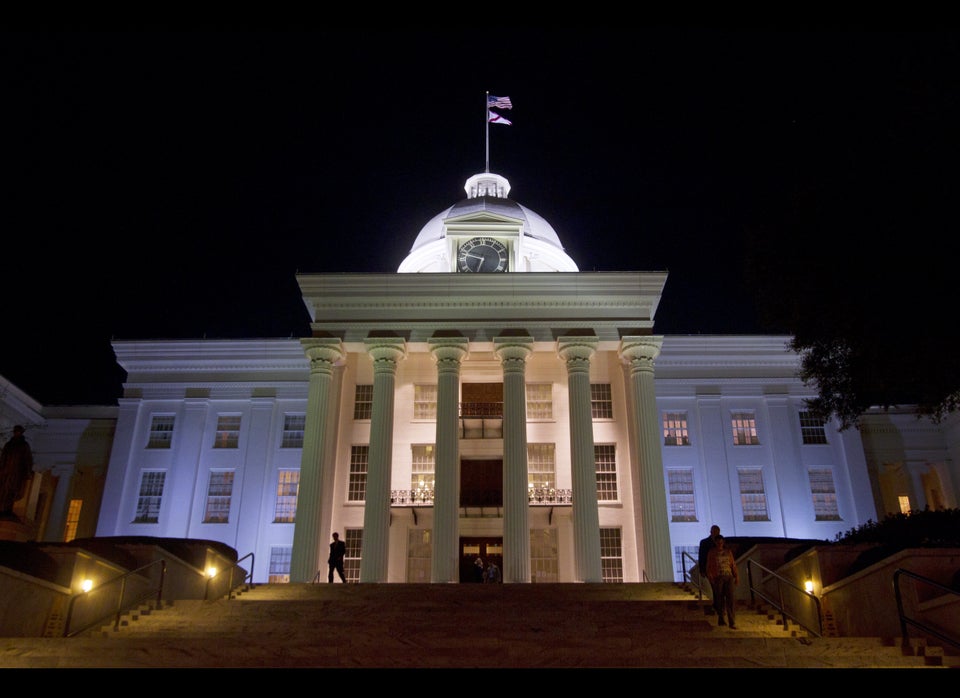 U.S. State Capitol Buildings
Popular in the Community