R&B singer-songwriter Ne-Yo totally supports Beyoncé's unapologetic celebration of her black identity, he told HuffPost Live on Thursday.
Beyoncé's explosive release of "Formation" and thegravity-defying Super Bowl performance that followed left viewers divided over the song's overt blackness and political messages. While dedicated members of the Beyhive applauded the singer for heractivist tone, politicians like former New York MayorRudy Giuliani weren't happy with her performance. In fact, protesters are even planning an"Anti-Beyoncé" rally outside of the NFL headquarters to voice their concerns.
But Ne-Yo, who wroteBeyoncé's hit song "Irreplaceable," thinks the issue may have been blown out of proportion a bit. If anyone has the right to speak out on racial issues, it's Beyoncé, he said.
"I personally don't think that it was all that serious. ... The critics went a little far with where they took [the meaning of the song]," he said. "But I feel like overall, even if that was what was meant, so what? She has the right, she has the right. Everybody else has the right to talk about their culture and their race and be proud of it, so why can't we? Why can't she?"
Ne-Yo praised Beyoncé's ability to authentically portray her multidimensional self through her music and questioned the notion that "Formation" is one of Beyoncé's boldest proclamations of her black identity.
"I don't know what makes this more black than anything else she's ever done. Beyoncé knows how to toe that line between elegance and ratchet. She's the epitome of it," he toldCaroline Modarressy-Tehrani.
As for the song's message, Ne-Yo said it's necessary considering the widespread conversation about police violence.
"I feel like it's a statement that needs to be made with everything that's going on right now with the whole Black Lives Matter [movement] and just the injustice that's happening with that," he said. "I don't see anything wrong with her celebrating her blackness, if that's even what you want to call it."
Watch the full HuffPost Live conversation with Ne-Yohere.
Want moreHuffPostLive? Stream us anytime on Go90, Verizon's mobile social entertainment network, and listen to our best interviews on iTunes.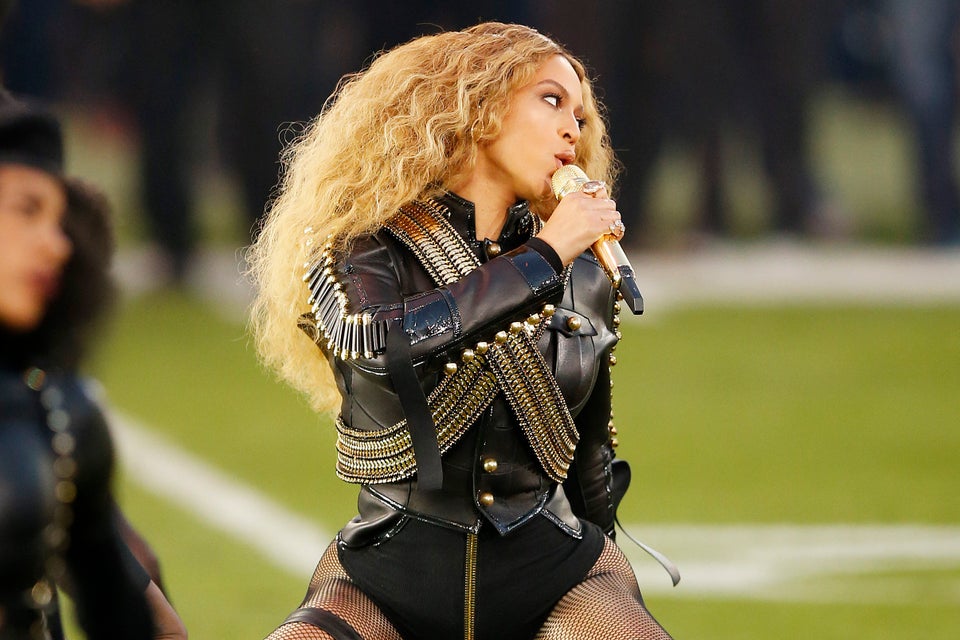 Super Bowl Halftime Show 2016
Popular in the Community