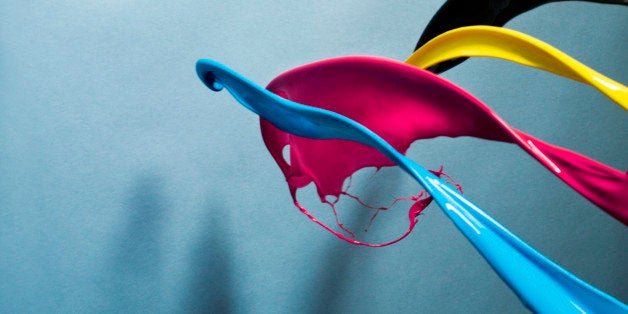 What makes the proposed cut all the more shocking -- and saddening -- is the rhetoric that went with it. The Chairman of the Committee told House members that culture is nice to have, but not critical, not "must-do. " They were told that cultural activity is not essential for Americans although it may be "popular." They were told, in short, that the arts don't count.
Legislators who know better answered back. Rep. Jim Moran argued that cultural programs "enhance our quality of life." Rep. Nita Lowey cited the "educational and cultural benefits they provide to our communities." The Appropriations Committee has now suspended its budget considerations until mid-September, so there is still time to argue for the arts. Americans for the Arts and other advocates are directing activity and rallying attention to what Rep. Louise Slaughter has called these "short-sighted" cuts.
I want to suggest that we must mount a braver defense of the arts, a more vigorous, vital, real-life defense. I have thought a lot about the true, deep and telling, urgent importance of the arts to Americans. In this time of financial trouble and international turmoil, the arts and the humanities provide more than "enhancement," more than "benefit." They provide insight; they provide incentive; they inspire. They give us answers. Here's how:
For our kids. James Catterall, a distinguished researcher of education, studied 25,000 secondary school students over a 14- year span, from their high school days to age 26 (using data in the National Educational Longitudinal Survey, or NELS). He found stunning connections between arts learning and later success in life. Students from arts-rich schools, he found, make greater strides both as workers and as citizens. Even more striking, he found that poor kids and English-language learners benefited even more from arts exposure in school than their better-off peers. Studio in a School, an arts program I helped found in New York City, has had similar results researching the high poverty elementary schools in which they work. For our children, especially those who are needy, research shows that the arts broaden their ideas about work, and awaken drive, curiosity and creativity. What can be more urgent than that?
For our servicemen and women. American Records, a theater company that creates plays out of interviews, is offering "Re-Entry," a piece that, according to a Marine colonel, gives "an...unflinching look at the life of marines, honest, moving and surprisingly funny." The play portrays marines re-entering "family, community and country" after service abroad, their "loneliness, fear and anger...overlayed with moments of warmth, growth and inspiration." It is performed at Marine camps across the country and abroad, at Armed Forces conferences, military hospitals, at professional theaters. Seeing it, servicemen and women learn from each other; their families and friends become "aware of what Marines go through;" viewers grow through viewing. Many arts organizations like American Records reach into the worlds of servicemen and women and their families with such probing, sympathetic, cathartic assertions of military realities. As one 24-year veteran said, "Every ...base should have this." What can be more urgent?
For our communities. I have written before about the venerable Cleveland Museum of Art and the ways in which it is addressing the contemporary challenges of its city and region. One venture is its support of the Transformer Station, a home for local art, artists and residents across the Cuyahoga River in Ohio City. A place for exhibition and art making, a civic space, it is literally a transformation. It was an unused, unneeded utility building in a heavily populated but seriously underserved neighborhood. Now it is a new kind of Museum presence, a program that goes out to where the community is, instead of the other way round. Alan Brown, a respected arts researcher, writes that new public platforms like this one inspire purpose, exchange and sharing. They shrink distance and dissention and distrust. Community choruses and orchestras and community celebrations also do this; so do street fairs, art walks, outdoor performances, poetry slams. Cleveland and other museums are creating new technological platforms that reach further and faster into communities, too. Through cultural participation, Americans learn to value each other. They deepen democracy. What could be more urgent, today?
Of course, these are just a few examples among many of the multiple, creative ways in which the arts attack need, sorrow, hurt and separation. The arts also push--they push achievement, love, learning, joyfulness. I would love to hear from readers and participants in the arts about other arts activities that serve Americans well and make us whole, and hope some of you may send comments with more examples and ideas.
Wherever they are, however they do it, the arts -- and the humanities -- challenge and cherish American values. What could be more urgent?
We can hope--and work--for a better September.
REAL LIFE. REAL NEWS. REAL VOICES.
Help us tell more of the stories that matter from voices that too often remain unheard.