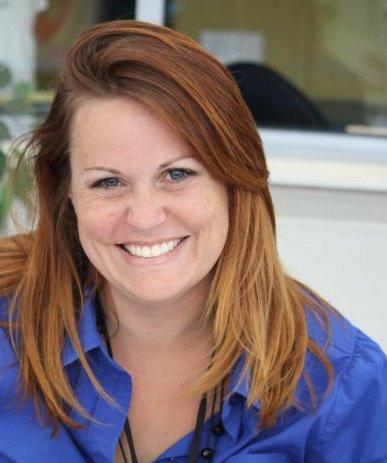 I am proud to be one of the 53 NEA members working with Teach Plus as a "Future of the Teaching Profession" Fellow. Teach Plus regularly works with early to mid-career teachers and hears the same needs discussed time and time again. At a time when we have reached a tipping point where the majority of our nation's teachers have less than ten years of experience, it seems quite thoughtful—if not simply smart—of NEA to reach out to Teach Plus for input.
Lately, the blogosphere has been filling up with ill-informed and plainly wrong facts about the Fellowship. As a member of the inaugural NEA cohort, I want to set the record straight. We Fellows as a whole span a variety of backgrounds and have different opinions on different education-related issues. There are a few who have been involved in some way with Teach Plus before this Fellowship, but the bulk of us have not. Primarily, what joins us together is our desire to elevate the teaching profession in a way that unites teachers and offers support. We are all dues-paying NEA members who are joined in making recommendations to NEA for changes that will benefit all of its members.
When we meet together, both in-person and online, it is likely that we will each have strong opinions and disagree about what best solutions might look like. When we disagree, however, we assume best intentions from each other. We are all teachers, and all union members, who ultimately want what is best for our students by offering teachers the support they need to be successful. It is easy to point the finger at corporate reformers or organizations like Teach Plus, but why does everything have to be so cynical? Yes, Teach Plus is involved and has jointly developed an agenda that lined up some of the best thinkers in the country to work with us: Congressman George Miller; NEA President Dennis Van Roekel; Labor/Management Consultant Pat Dolan; President of Massachusetts Teachers Association Paul Toner; President of Montgomery County Education Association Doug Prouty; and President of Colorado Education Association Kerrie Dalman. This input has been incredibly valuable for the 53 teachers who are providing NEA with follow-up recommendations for uplifting our profession.
Rather than sit on the sidelines and hope for public education to right itself, we are choosing to be solutions-oriented. I have met the most intelligent, thoughtful, dedicated, and genuine teachers through this Fellowship. We have worked hour upon hour, first identifying the problems, then working to develop real solutions that can be implemented to generate tangible change. I am thankful that this Fellowship exists and can say that our recommendations are truly ours. There is no hidden agenda within our work. It is simply teachers trying to make things better for other teachers. When we present our findings to NEA leaders in May, I will proudly sit at that table, right next to Teach Plus.
Emilie Hill is an AP Physics, Honors Chemistry, and 9th grade Integrated Science teacher at John Marshall High School in Los Angeles, California, and a Teach Plus/NEA Future of the Profession Fellow.
Popular in the Community