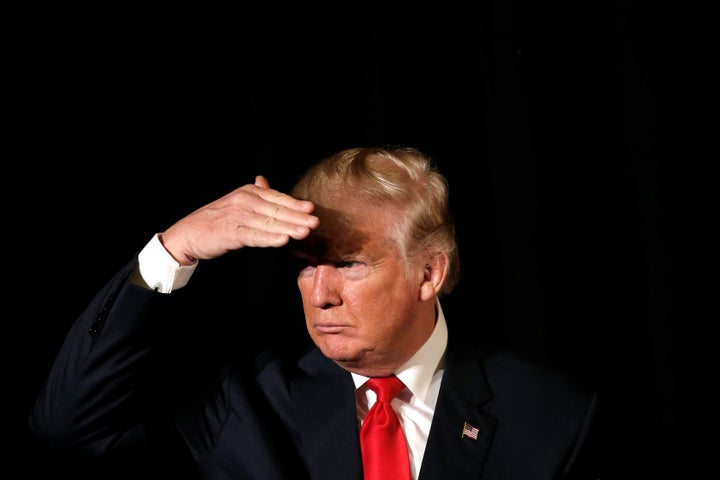 Back when she was teaching sixth grade in Utah, Lily Eskelsen García liked to use the presidential election as a civics lesson every four years. She would assign her students to watch the debates and interview their parents about the candidates.
But today, she says she wouldn't urge them to tune in for the hate-fueled debacle that is 2016.
"I'm not so sure I'd really want my kids to watch this debate," said Eskelsen García, now president of the National Education Association, on a call with reporters Monday. "It's really kind of disturbing what they're hearing out there."
The NEA is the largest labor union in the country and represents 3 million educators, roughly three-quarters of them women. It has endorsed Hillary Clinton for president, and now it's leading a campaign that portrays her Republican opponent, Donald Trump, as a schoolyard bully who's filling children with hate.
The union, which has steered at least $1 million to a Clinton-affiliated super PAC, plans to run online ads and send mailers to voters' homes hammering that message in battleground states.
"There is bullying going on, and [there are] children who feel that they are given permission to repeat some of the things they're hearing out of Donald Trump's mouth," Eskelsen García said.
The Clinton campaign and its allies have referred to the GOP nominee's alleged influence as the "Trump Effect." Its existence hasn't been scientifically proven, but anecdotes from schools are out there. Eskelsen García referenced one of them: White students at a high school basketball game in Indiana holding up a picture of Trump and shouting "Build a wall" to their opponents from a largely Latino school.
Trump has lashed out against Mexican and Muslim immigrants, vowing to return all undocumented immigrants to their countries of origin and to ban Muslims from entering the United States.
"There is bullying going on, and [there are] children who feel that they are given permission to repeat some of the things they're hearing out of Donald Trump's mouth."
The term "Trump Effect" was coined by the authors of a report from the Southern Poverty Law Center, which alleged there was an uptick in school bullying stemming from the presidential campaign. Students singled out their immigrant classmates for taunts, according to an online survey that teachers filled out.
Among the SPLC's findings: "Teachers report that students have been 'emboldened' to use slurs, engage in name-calling and make inflammatory statements toward each other." Also, "Kids use the names of candidates as pejoratives to taunt each other." (PolitiFact evaluated Clinton's references to the "Trump Effect" while on the trail, rating her claims "mostly true." The site noted that the SPLC survey was "unscientific," though its data shows "recurring themes.")
Joy Lyn Bock, an NEA member living near Columbus, Ohio, said this year's political discourse has obviously affected her eighth-grade social studies class. One of her students ― the 14-year-old daughter of Peruvian immigrants ― made a "startling statement," she said. The girl is a U.S. citizen, but she told her class that she would be "sent back to Peru" in the event of a Trump victory. The child had gotten that impression from her parents' talk about the election, Bock said.
"My student told her class that her parents said it will not be safe to continue to live in the United States if Donald Trump becomes president," Bock said. The episode, she added, "broke my heart."
Bock said she has voted Republican in the past but will be voting for Clinton next month.
Popular in the Community