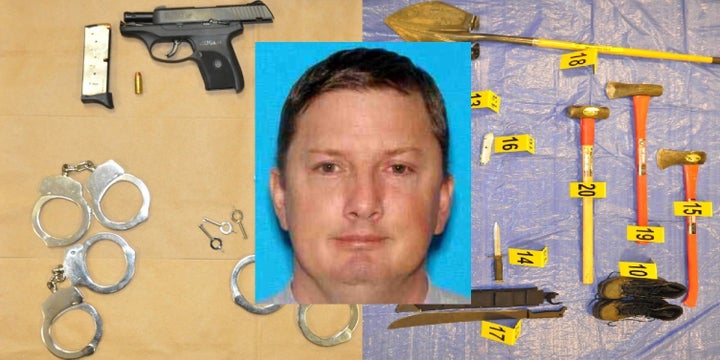 Authorities in West Virginia are on the hunt for a dog they say could hold the key to solving the mystery behind Neal Falls, a 45-year-old Oregon man who cops suspect may have been a serial killer.
Falls was killed on July 18 by a female escort as he tried to strangle her. Items found inside his vehicle, along with statements the sex worker attributed to him, have led police to suspect this was not the first time he attacked a woman, and authorities in at least eight states are investigating unsolved deaths that may be linked to him.
Inside Falls' vehicle, police said they discovered a machete, shovel, axes, knives, a bulletproof vest, a Rubbermaid tub full of towels, a large container of bleach and numerous sets of handcuffs.
Police now say they made another interesting find that could lead to new clues in the case: dog hair.
"He was known to [travel] with a dog and there was dog hair all over his car, but there is no sign of the dog," Lt. Steve Cooper of the Charleston Police Department told The Huffington Post.
Cooper said it's possible Falls kept the dog at a "flop house" or campsite.
"We're on the lookout for reports of a deceased dog found in a hotel room or abandoned structure," said Cooper. "There may be a dog decomposing somewhere that might help us."
Police are speculating Falls left his dog with other personal possessions. Serial killers often take items from their victims, referred to by the FBI as souvenirs, as memorable keepsakes of their misdeeds.
"We think he's probably got -- we're not sure that he hasn't kept some type of keepsake as a result of crimes he may have committed," Cooper said.
Cooper also theorized that Falls might have been preparing for a shootout with police.
"A loner like him, who is assaulting women and carrying these tools, [might] figure it was coming to an end," Cooper said. "He told the girl he knew he was going to prison for a long time. She even said he seemed like he was at the end of his rope during their struggle. It makes me wonder if he didn't plan on going out in a blaze of glory."
Little is known about Falls' background. The Huffington Post discovered last week that Falls had lived in Henderson, Nevada, from 2000 to 2008. Henderson is about 16 miles southeast of downtown Las Vegas. During that time, four sex workers disappeared. Three of them were later found dismembered, and the fourth remains missing. Nevada authorities have confirmed they are looking into a possible link between those cases and Falls.
If authorities find souvenirs along with Falls' missing dog, it could help police solve other cases. Investigators say they are trying to determine whether Falls is connected to other unsolved crimes, including a recent series of deaths and disappearances in nearby Chillicothe, Ohio.
Cooper said the number of states looking into Falls continues to grow.
"We've had inquiries from other [states], but right now those are at the top of our list to share evidence with," he said.
Police records indicate Falls traveled extensively the past 15 years and was stopped or checked out by police in multiple states, including Arizona, California, Colorado, Georgia, Iowa, Kansas, Kentucky, Missouri, Montana, New Mexico, Nevada, Oregon, Texas, Virginia and West Virginia.
Falls, who worked as a security guard at various locations over the years, including the Hoover Dam, was known to own several weapons, including an AR-15 rifle, police said. As of Friday, only one of those weapons -- the one the escort used to shoot Falls -- has been recovered, lending additional credence to the possibility of an unknown hideout.
Narrowing down Falls' movements has also proved to be a harrowing task for investigators, who say he did not carry a smartphone and did not appear to rely on modern technology.
"We only have so much info available to us as far as where this guy has been or what he has done," Cooper said. "We're trying to piece it together like a puzzle. It's an old-school investigation right now because there is not a lot of technology to track."
Adding to the difficulty of the job are the backgrounds of the women police suspect Falls targeted.
"Serial killers hunt [sex workers] because they are easy targets," he said. "Nobody reports them missing and the [killers] get away with it, for the most part, until they run out of luck like this guy did."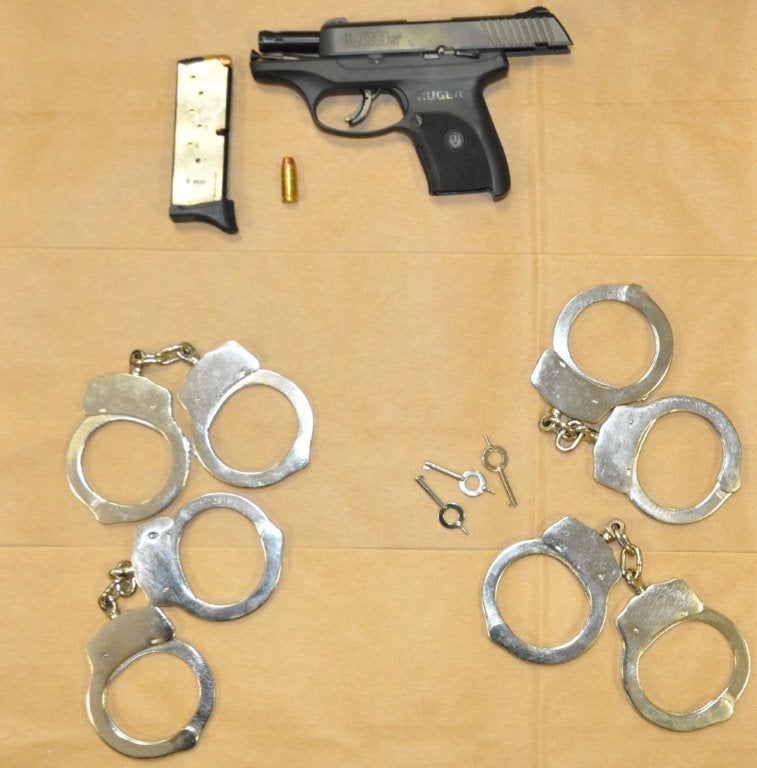 Neal Falls Case
Related
Popular in the Community