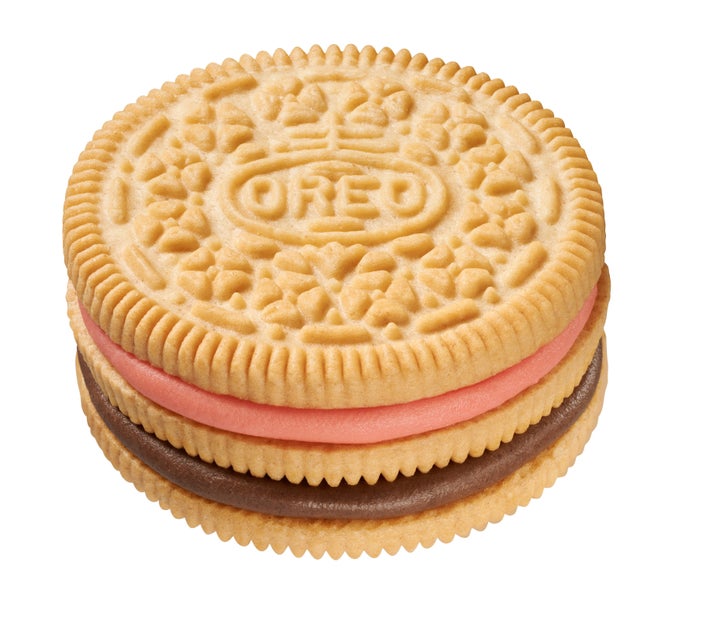 The Oreo was the best-selling cookie of the twentieth century; Nabisco has sold about a half a trillion of them since their introduction in 1912. But that hasn't made Nabisco rest on its laurels. Case in point: the new Neapolitan Triple Double Oreo, the newest addition to the surprisingly large Oreo family.
The new cookies layer strawberry and chocolate cream between three Golden Oreo wafers, and have been hitting the shelves over the last two weeks. Grub Grade tasted the cookie and said: "a decent Neapolitan cookie albeit with a very weak chocolate taste, but if anything, the cookies do lend themselves to a gimmicky 10 minutes of entertainment." FoodBeast has nice pictures of the packaging. Each cookie has a whopping 110 calories -- more than double the calories in a normal Oreo.
The Neapolitan cookies have the same form as the slightly older Triple Double Oreos, which sandwich chocolate and vanilla creams in between three traditional chocolate cookies. The normal Triple Double Oreos now have national distribution, while Neapolitan Oreos are only limitedly available.
Related