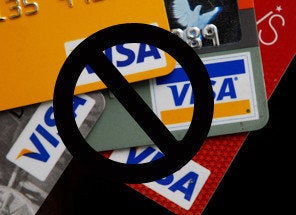 Near-Field Communication technology, which allows devices to wirelessly exchange digital information at a single touch, is poised to go mainstream.
As handset makers begin churning out NFC-capable devices, several popular smartphone platforms are reportedly planning to introduce "wave and pay" mobile transactions into their feature sets. If successful, NFC-equipped devices may become more convenient for everyday use than plastic credit cards.
Who's rumored to be on board with NFC so far?
The NFC Forum, which promotes the advancement of NFC-technology in consumer electronics, on Thursday welcomed Google as a Principal member. Reporting on Google's rumored plans for NFC on the Android platform, TechCrunch writes,
Google is already supporting NFC chips in Android phones such as the Nexus S and is expected to roll out tests of wave-and-pay systems at stores in New York City and San Francisco in partnership with VeriFone Systems and ViVOtech. [...] Google tellingly also killed support for QR codes in its Places product some time last week.
Microsoft may have plans to integrate NFC tech into upcoming Windows Phone 7 devices. Writes BusinessWeek:
Microsoft plans to include mobile-payment technology in new versions of its operating system for smartphones as part of an effort to narrow Google Inc.'s lead in handset software, said the people, who asked to remain anonymous because the features aren't public. The first devices boasting these features may be released this year, the people said.
Apple could also bring NFC to future iterations of the iPhone. "According to two people with knowledge of the inner workings of a coming iteration of the Apple iPhone -- although not necessarily the next one -- a chip made by Qualcomm for the phone's processor will also include near-field communication technology," according to the New York Times.
Wall Street Journal says that BlackBerry devices with e-wallet capabilities may make their debut later this year, though RIM has reportedly met with resistance from mobile carriers in Canada and the United States.
Related
Popular in the Community