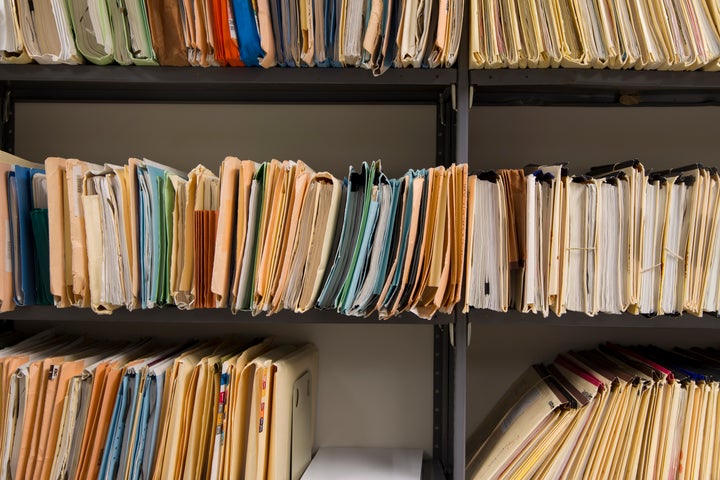 Medical bills are the gift that keeps on giving. Having lost my husband in January, I can attest that not even death puts an end to the steady stream of bills for his care that I still get in the mail. Balance billing, services not covered, out-of-network doctors ― they all come back to haunt you in the form of bills ― including a good number from doctors you've never met or heard of, and who you don't when or why even saw your loved one.
Why are there so many errors being made?
The answer is simple, says Pat Palmer, national expert and founder of Medical Billing Advocates of America: Insurers don't actually care. They negotiate a lower rate with hospitals and other medical providers, so the amount of the bill and whether it contains overcharges doesn't really matter to them. In fact, they rarely even ask to see an itemized bill ― they just work off what is known as a summary bill. Insurance companies don't have nearly enough staff to review itemized bills in every case, Palmer said, nor would they see a need to when they have already contracted for a lower rate anyway.
Palmer adds, "There's a reason you can't understand your hospital bill. Nobody wants you to be able to."
She runs her business of reviewing patient bills entirely on commission. In other words, MBAA is so confident they'll find overcharges, their commission is 25 percent of whatever money they recover for the client.
"Almost every hospital bill has some kind of error," said Palmer, who has been in business for about 25 years and now operates in 30 states.
What do the errors look like?
Inpatient hospital stays are a big-ticket item, and frequently Palmer spots two or three charges for the same item. For example, you pay about $10,000 a day for a bed in the ICU, which includes the higher-level care of specially trained nurses, life-saving equipment and supplies. Yet you might get billed $2,000 a day for ventilator equipment on top of that. The ventilators are part of the high-priced daily ICU bed and shouldn't be billed for separately, Palmer said.
The MBAA website offers more examples: You arrive at the emergency room on Tuesday at 10 p.m. and the doctor writes an order to admit you as inpatient to the ICU at 11:35 p.m. ― but the room isn't ready, and you don't move into it until 2 a.m. Wednesday. The hospital charges you $3,000 for the ICU on Tuesday. Their reason for the full-day charge on Tuesday: The doctor wrote the order before midnight. But if the patient never saw the inside of the ICU until Wednesday, the hospital shouldn't be able to charge for it.
Blow the whistle, the MBAA urges. A patient must physically occupy a room/unit to incur a daily room charge. A written order to admit does not meet the definition of room occupancy.
By not seeing an itemized bill, you might overlook some gems like these that Palmer discovered for clients: a mucous recovery system billed at $11.75 turned out to be a box of tissues, and a comfort support device for $120 was actually a teddy bear for the patient to clutch to her chest post-surgery in case she coughed.
The out-of-network game
While technically not over-billing, getting zapped by an out-of-network provider who won't settle for what your insurance wants to pay leads to a different kind of pain.
In my own case, I received a bill for $1,600 for a plastic surgeon called by the nursing home to examine my husband for bedsores that had developed and festered during his stay there. The plastic surgeon did not personally see my husband, but sent over his nurse practitioner, who changed the dressing on my husband's wounds in a visit that was completed in less than 10 minutes.
It turns out the doctor the nursing home called was out of network and tried to balance-bill me. For the uninitiated, a balance bill is when the doctor doesn't accept what your insurance paid him and wants you to pay him more money.
Lots of people get nailed by doctors who only appear to be on staff at the hospital. They aren't, and instead work for businesses that arrange staffing for the hospital. So in plain English, you go to a hospital that is in your insurance network expecting what happens to you there to be covered, and it's not.
These out-of-network doctors who won't take your insurance lurk in the strangest of places in your in-network hospital: They are the hospitalists who see patients all day long, and many are the anesthesiologists who work in the operating room. Has anyone who is strapped to a gurney and being wheeled into surgery ever stopped to ask the doctor who is anesthetizing them whether he takes Blue Cross? Of course not. And can you imagine telling the ER doctor with the paddles to please back away from the patient having heart failure unless he's in-network?
Hospitals aren't alone in overcharging
Inaccurate charges appear on doctors' office visits as well. There are five levels of office visits, as far as billing is concerned. A level 1 visit is the simplest and doesn't even require that the doctor be in the room; a nurse practitioner or nurse may deliver the care, and it can be something as minor as getting a monthly vitamin B12 or allergy shot. A level 5 visit is supposed to be for more complicated conditions and generally involve some kind of treatment. But, Palmer said, she's seen it applied to an office visit for diaper rash where the nurse's application of ointment was billed as a "treatment."
ProPublica took a close look at how doctors billed for office visits, which account for about $12 billion in Medicare spending every year. They found that typically, doctors only charge for one or two of these high-level visits per year for each patient. But nationwide, about 1,800 doctors always bill at the highest level possible for routine office visits.
Overcharges sometimes are caused by human error, such as a wrong billing code being entered. Those are the types of mistakes that can be easy to spot. They include services that weren't performed, tests that were canceled, and duplicate charges.
Why aren't insurers and the regulatory agencies screaming bloody murder about billing errors?
Isn't it fair to ask where our insurance company or the government are in all this? If you are in an employer-sponsored plan and work for a large company, your employer may have some pull.
Why, pray tell, should I have to pay someone to sort through my husband's hospital bills because my private insurer and Medicare don't demand that the hospital provide them with an itemized bill? How can I tell if I'm being overcharged without billing transparency?
But most insurance companies don't cover cosmetic procedures, and thus, patients want to know how much a procedure will cost them. If plastic surgeons and providers of Lasik can give you a clear price up front, why can't others in medicine?
Why does this all matter?
In other industries, lawmakers have stepped up and helped end unscrupulous practices. The 1968 Truth in Lending Act gave us clearer terms in writing loans and offering consumer credit. After the housing crisis, the 2009 Mortgage Disclosure Improvement Act insisted that lenders provide clear information to home buyers so no one would get blindsided again with adjustable rates or mortgages they would never be able to afford. So, why not help fix the issues in health care billing?
The problem is, insurance companies have no financial incentive to hunt down mistakes on your behalf. They negotiated their rates with hospitals and doctors long before you got sick, and the dollar amount on the bill they receive might as well be a toddler's drawing. But it's you ― the patient ― who gets zinged in the form of paying out of pocket for high deductibles and co-pays.
America's Health Insurance Plans, the umbrella lobbying group for health insurers, told HuffPost in an email that health plans provide explanation-of-benefits statements, customer service lines and directories of in-network providers "hoping to educate and engage consumers on their plan benefits to avoid mistakes or issues such as balance billing."
Beyond that, consumers are apparently on their own.
Related
Before You Go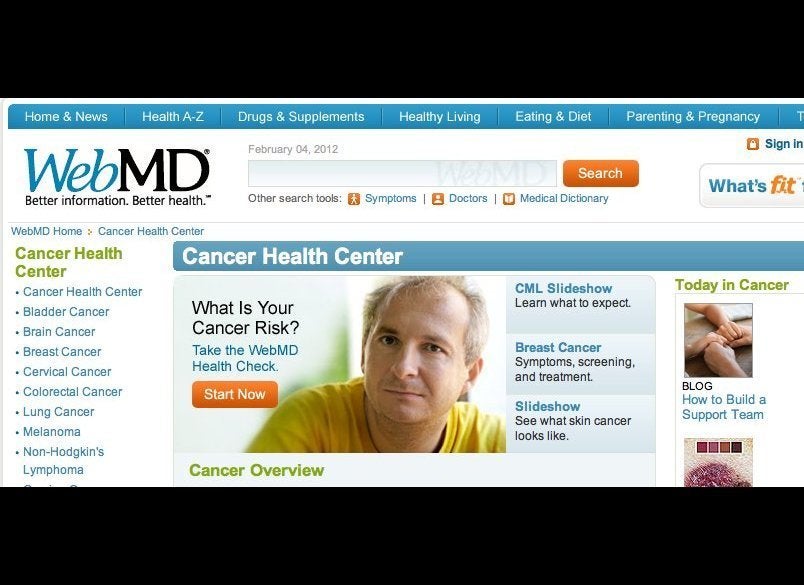 8 Ways Baby Boomers Are Transforming The Health Care System