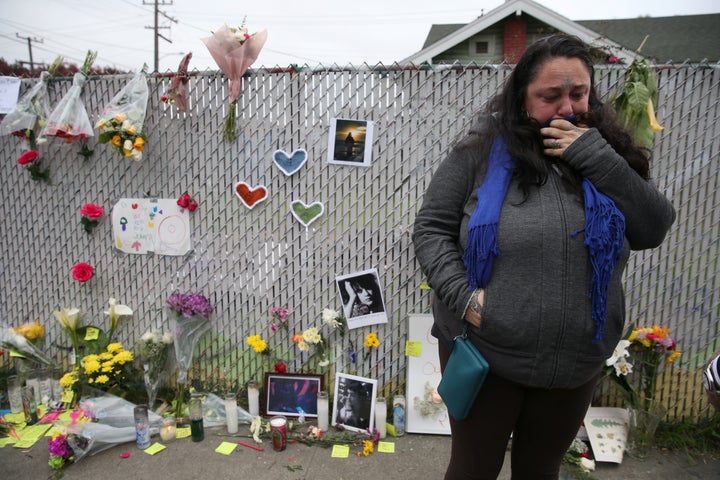 The warehouse fire that left 36 people dead in Oakland, California, last week is the deadliest blaze in the United States in 13 years, officials confirmed Wednesday. 
A fire at the Station nightclub in Warwick, Rhode Island, claimed 100 lives and injured more than 200 others in 2003, officials from the Bureau of Alcohol, Tobacco, Firearms and Explosives said. 
Officials have identified 35 of the 36 bodies recovered in the fire that broke out during an electronic dance party around 11:30 p.m. on Friday, Alameda County Sheriff's Deputy Tya Modeste said. 
The city has publicly identified 17 of the victims and notified the families of 30 victims. 
"We do still have people reported as missing," Modeste said. Her office is continuing to reconcile the list of tentatively identified victims with those still missing.
The Alameda County Sheriff's Office Coroner's Bureau has completed at least 22 autopsies and notified the embassies of three victims visiting from Finland, Korea and Guatemala. 
There's no evidence of arson in the blaze, ATF officials said. Local officials say they're eyeing kitchen appliances as a possible source of the deadly fire.
"On that back wall, there was a 45-degree angle burn, and they need to look at that area very carefully," Alameda County Sheriff Gregory Ahern told reporters Tuesday afternoon. "And in that area is a toaster, a small refrigerator, and slightly larger refrigerator, small and about four feet high, like one from the 1950s ... We're not saying a refrigerator is the cause, we're just saying that's the area where [the Bureau of Alcohol, Tobacco, Firearms and Explosives] is looking." 
Alameda County District Attorney Nancy O'Malley has activated a criminal investigation team to determine whether there is any criminal liability attached to fire, and if so, against whom.
"Several people have already been interviewed," she confirmed. "[W]e have a very big team that's working on it full time." 
Past tenants of the warehouse, which was not zoned for events or residential use but was housing several artists full-time, have pointed to the myriad fire safety issues present on the site. "Ghost Ship," as occupants called it, had no sprinkler system and was cluttered with accidents waiting to happen: exposed electrical wires covering the stairs, propane tanks heating showers, and rotating residents who brought in "jerry-rigged generators, hot plates and space heaters," The San Francisco Chronicle reported. 
Those with ties to the tragedy are pressing for explanations about why the city, the warehouse's owner and the leaseholder allowed those conditions to persist. While city building inspectors responded to complaints of trash piling up outside the warehouse last month, they were unable to gain access to the interior and had not yet returned for a follow-up attempt.  
Artists and activists have also pressed Oakland Mayor Libby Schaaf to address how the lack of affordable housing options may be forcing low-income residents to seek out unsanctioned ― and often unsafe ― living conditions like Ghost Ship. 
"In the days and weeks ahead, we are going to have many conversations about what we have learned from this incident, what in fact happened in this incident and how do we move forward as a city with the experience that we've just had," she said.
"The issue that many American cities have ― communities that once were full of industrial blue-collar jobs that are now transitioning to other uses ― this is one we are going to be grappling with in the days ahead," she continued. 
Hayley Miller contributed reporting. 
This article has been updated throughout as more information has become available. 
Related Coverage
Calling all HuffPost superfans!
Sign up for membership to become a founding member and help shape HuffPost's next chapter
BEFORE YOU GO
PHOTO GALLERY
Oakland Warehouse Fire At Ghost Ship Artist Collective