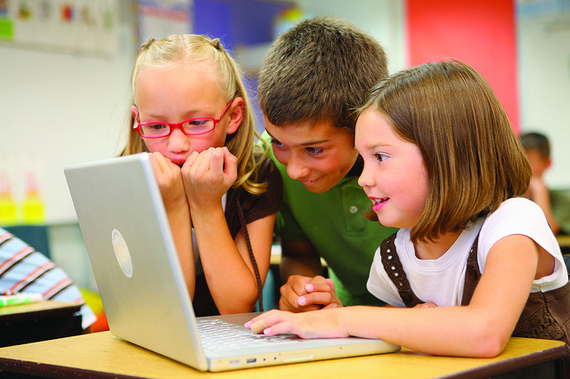 The trend to teach coding to kids is exploding. With inevitable tech-filled futures ahead of this iGeneration, parents are hopping onto the programming bandwagon in the hopes that it will not only give their kids a leg up, but also provide the skills necessary to compete in our highly digital society. While coding is the buzzword du jour, the question begs, is it really a learning necessity in this day and age?
In non-technical terms, coding is the backbone of all computer programming, software, mobile apps and websites. It serves as the language that translates commands into technology taking action - whether it's printing a document from a computer or making a character fly in a game on a tablet. So it's natural to assume that learning this language gives kids an opportunity to have greater insight into the digital world they're living in.
What Coding Offers
Major benefits of coding include teaching critical decision-making, cause and effect, and providing a sense of empowerment for creating something from scratch. "Because code is rarely perfect the first time, kids have to look at where errors occur and then troubleshoot ("debug") their code. Regardless of their future paths, this analytical thinking is a critical life skill," says Camille McCue, Ph.D., author of Coding For Kids For Dummies.
This analytical thinking also forces kids to analyze all the possibilities and the possible outcomes based on a decision. "It makes them think about the factors that can alter those outcomes," says Karen Panetta, IEEE Fellow and associate dean for graduate education at Tufts University School of Engineering. "This can help students think about their personal decisions in the same way."
Getting Girls Involved
Coding is also being lauded as a way to get more girls involved in STEM (science, technology, engineering, math). A boon considering how vastly underrepresented women currently are in these fields, according to the Census Bureau. The gender differences in this field are learned, according to Katrin Schenk, assistant professor of physics for Randolph College, and girls are given subtle (and not so subtle) cues early on that this is an activity they would not want to do. Thankfully, coding is changing that and debunking the myth that STEM isn't for girls, as evidenced by fantastic organizations, like Google's Made with Code, Girls Who Code, Black Girls Code, and Girls Develop It that have been created in the past few years.
Regardless of gender, there are coding camps, apps, websites and resources cropping up left and right. But parents can rest assured that getting your kid to learn HTML isn't going to guarantee that successful career, nor is it going to be embraced by every kid. And that's OK. It is indeed becoming a popular activity to get kids involved with, but as with everything else, coding is complementary. It should be balanced with other activities like sports, arts and music and whatever additional interests your child has.
First Steps for Coding
Most experts agree that coding can be introduced as early as the preschool years. "Coding is similar to reading, writing and arithmetic in terms of its symbolic and communication qualities," McCue states. "In this regard, it's appropriate to begin introducing coding concepts at the same time these other preschool concepts are learned."
And there are ways to mimic concepts learned during the coding process. Matt Wallaert, behavioral scientist at Bing, suggests music as a great alternative. "Learning to read and write music is much like reading and writing computer code. It is a specialized language that you can write down and give to someone or something else to get a replicable result."
The most important thing when starting at young ages is getting involved with your kids, providing that loving and caring support, and learning with them. Wallaert adds, "It can feel especially daunting since most parents don't know about coding either. But that just means it's an opportunity to be on the same level as your kids and to learn and work alongside them. What a fun thing, to feel agentic together."
Coding by Ages
Here are some great ways to kick coding off for your kids, at any age: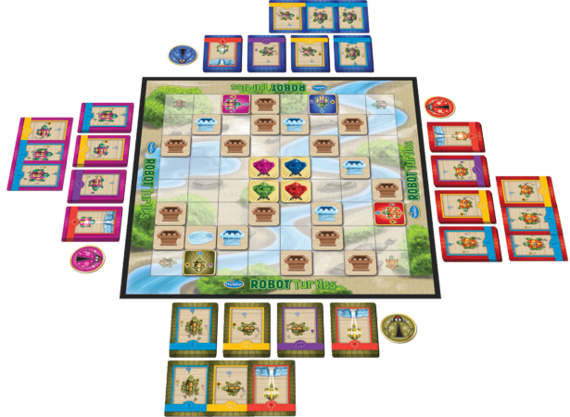 Robot Turtles ($24.99)
This purpose of this fun board game is to match each player's turtle to the corresponding master jewel in the middle. Through a series of cards that kids pick, commands, twists and turns along the way will help kids decide how to get the prize.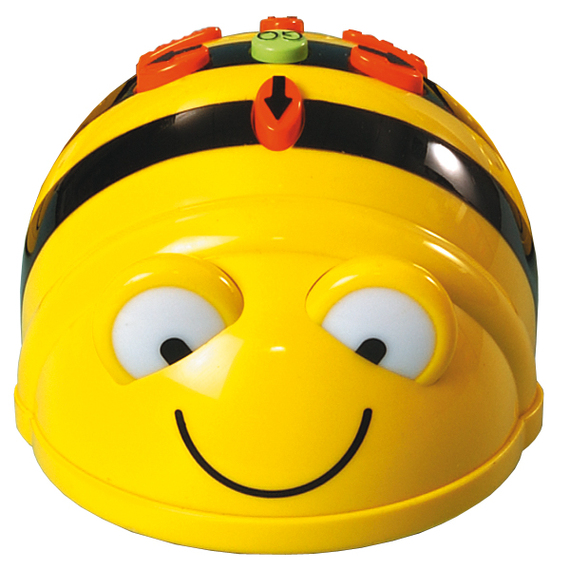 Bee-Bot ($89.95)
A cute little robotic bee can certainly get kids into a programming mode. With simple arrow commands on the toy itself, kids can program up to 40 actions and then step back and watch Bee-Bot take off.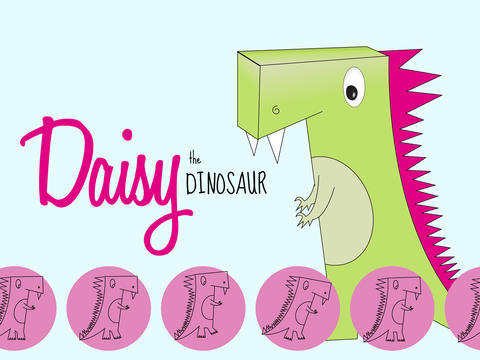 Daisy the Dinosaur (Free, App for iOS)
Preschoolers can start to explore programming concepts using simple drag and drop commands for Daisy. Kids can get this cute dinosaur to jump, turn, grow and spin. Her wish is your child's command.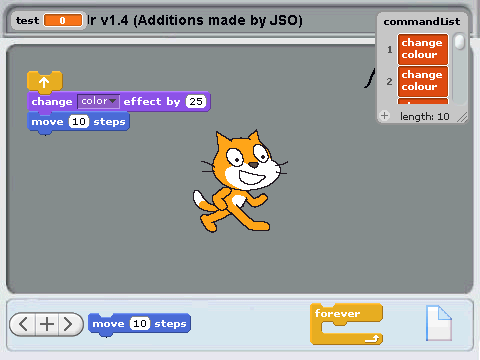 Scratch Jr.
This fun website lets kids create their own stories and games centered around characters of their making. They can add their own voices and sounds and then use a series of programming blocks to dictate what their character does. (Also available as a free iPad app).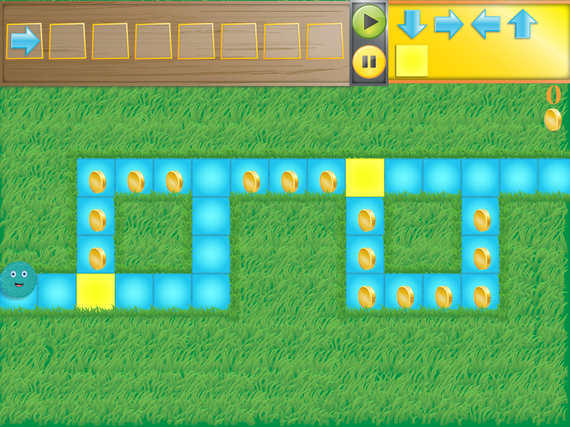 Kodable (Free, App for iOS)
A funny little alien needs help navigating the mazes on a new planet it has landed on. Kids can program commands to help it follow certain paths, and also earn rewards along the way when mazes are completed.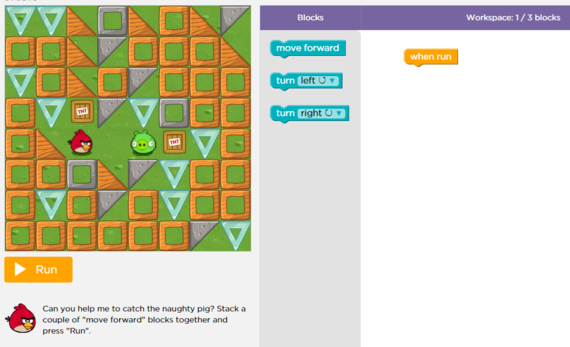 Code.org
With the intention of getting more kids involved in coding, Code.org offers a wide array of coding lessons and activities online that suit kids of all ages and levels. More game-like than lesson-like, these tutorials teach basic algorithms and even features video lectures from coding superstars like Bill Gates and Mark Zuckerberg.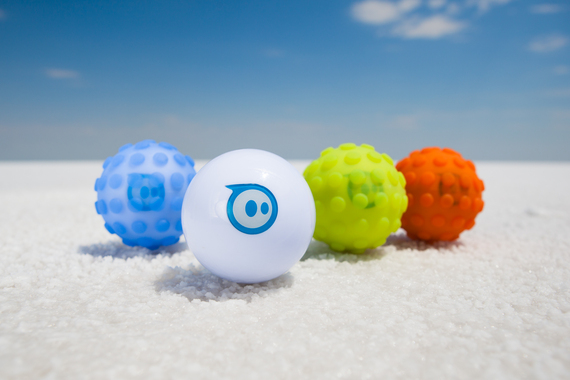 Sphero 2.0 ($129)
This robotic ball is a surefire way to get kids interested in programming. Totally controlled by a smartphone or tablet through 30 corresponding apps, Sphero 2.0 has been lauded by experts as an extremely entertaining and educational way to reinforce coding concepts.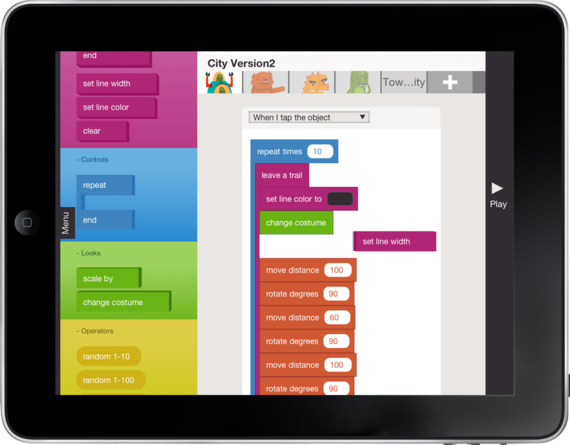 Hopscotch (Free, App for iOS)
While the concepts of getting characters to move and obey commands in Hopscotch are similar to apps mentioned above, the range for creativity is much greater. Older kids can add multiple characters, program actions and even develop stories around their code.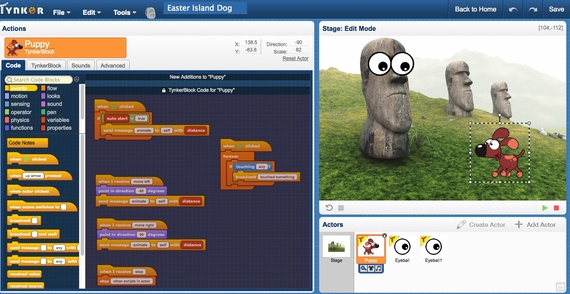 Tynker ($50 for an online course)
Tynker is a more formal foray into programming that kids can do in the comfort of their own homes, at their own pace. This online educational site offers a Beginner or Intermediate Course that offers comprehensive lessons, an online tutorial, parent dashboard to monitor progress and lifetime access to Tynker's online creativity suite.

Coding is an activity that any child can get involved with and it can serve as a great learning stepping stone for their digital futures. There are a lot of things that kids can glean from coding, and if anything, it's just another neat activity to add to the schedule.
Related