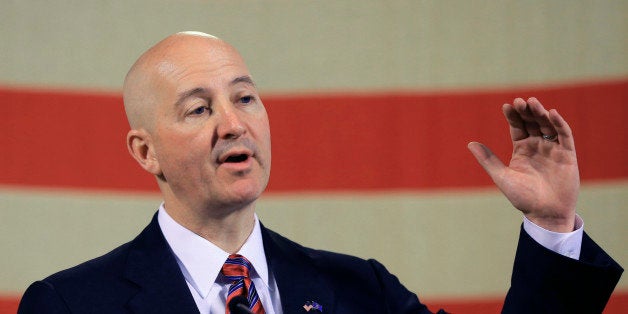 Nebraska lawmakers voted to abolish the death penalty Wednesday with enough votes to override a gubernatorial veto.
Stacy Anderson, executive director of Nebraskans for Alternatives to the Death Penalty, told The Huffington Post last week that a shift in numbers on the anticipated veto override vote is unlikely.
"I think the senators have made up their minds," Anderson said. "They've studied the issue and they're ready to get this bill through."
If lawmakers successfully override Ricketts' veto, Nebraska will be the first state to repeal the death penalty since Maryland eliminated the punishment in 2013. Nebraska's repeal would bring down the number of death penalty states to 31.
"Nebraska becomes the latest state to acknowledge that the death penalty is an irrevocably broken and unjust practice," Steven W. Hawkins, executive director of Amnesty International USA, said in a statement Wednesday.
"The legislature has taken a courageous step forward for human rights. Rather than stand in the way, Governor Ricketts should get on the right side of history by signing this bill into law," Hawkins' statement continued. "The remaining states that retain the death penalty should follow Nebraska's example and do away with this cruel and inhuman punishment forever."
The push to repeal the death penalty has had Nebraska's conservatives squaring off against one another. Republican abolitionists have criticized the death penalty as being out of step with conservative values of fiscal responsibility, protecting life and limiting the role of government.
Nebraska's legislation, known as LB268, is retroactive, meaning that anyone who has already been sentenced to death but has not yet been executed will have their sentence commuted to life without parole. There are currently 11 inmates on Nebraska's death row.
"This morning's debate on the death penalty is significant," Ricketts said in a statement Wednesday ahead of the vote. "No one has traveled the state more than I have in the past 18 months, and everywhere I go there is overwhelming support for keeping the death penalty in Nebraska. Ahead of this morning's vote, I am reminding senators that a vote for cloture on LB268 is a vote to repeal the death penalty and to give our state's most heinous criminals more lenient sentences. This isn't rhetoric. This is reality."
Ricketts has five days to sign or veto the bill before it automatically becomes law.
A spokesman for Ricketts told The Huffington Post via email Wednesday afternoon that despite the legislature's current veto-proof majority, Ricketts will veto the bill but did not specify when.
The last time Nebraska used the death penalty was in 1997, when it executed Robert E. Williams by electric chair.
James Clark, the senior death penalty campaigner for Amnesty International, told HuffPost that Wednesday's vote is a signal that the death penalty is on its way out.
"We've been seeing for years [that] death sentences are declining and more and more states are realizing the system is broken. It's not from any one political ideology anymore," said Clark.
"A state like Nebraska is a game-changer because it's so conservative," he went on. "The arguments used to support repeal this time around were conservative arguments. They came from a wide range of perspectives and viewpoints from the state."
Though Ricketts has said the death penalty is right for Nebraska, Clark said that Wednesday's vote is proof to the contrary.
"I don't think [Ricketts' view] reflects what we saw today in the legislature," Clark said. "These senators are responding to what they've heard from their own constituents. They don't want Nebraska in the business of killing its prisoners. They've seen it isn't an effective policy."
"Even folks who have may have supported the death penalty in the past are seeing now it doesn't deliver on its promise," he added.
Clark noted that several states, including Washington and Kansas, have the death penalty on the books but haven't used it in decades.
"States are going to see that they've lived without it for decades and that having it hasn't made them safer," he said.
CORRECTION: An earlier version of this story mistakenly stated that LB268 is not retroactive.
Before You Go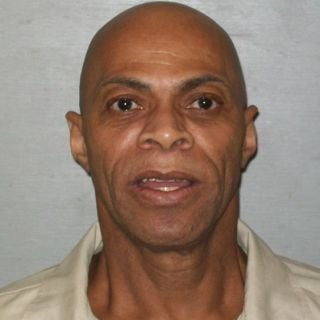 The Long Wait For Death Row Inmates
Popular in the Community