The mother of a woman who went missing three weeks ago is hopeful for answers now that two people believed to have information on her daughter's disappearance have been arrested on unrelated charges.
Sydney Loofe, 24, of Lincoln, Nebraska, was last heard from by her family on Nov. 15. That evening, she went on a second date with a woman she'd met online. The woman she was last seen with, 23-year-old Bailey Boswell, admitted she was with Loofe in the hours before she was reported missing, police said.
Boswell, of Wilber, Nebraska, was arrested Thursday in Taney County, Missouri, on an unrelated charge. Her roommate, 51-year-old Aubrey Trail, was also picked up in Missouri on a charge unrelated to Loofe's disappearance.
"The Lincoln Police Department has flown down there to speak with them," Loofe's mother, Susie Loofe, told HuffPost. "We're hoping to get answers and find her."
"Someone knows something. Please do the right thing."
Despite being named "persons of interest" by authorities in Nebraska, investigators have not found enough evidence to file charges against Boswell or Trail in Loofe's disappearance.
According to Lincoln Police Chief Jeff Bliemeister, Boswell is jailed on an outstanding misdemeanor warrant for missing a court date relating to a drug case. Trail, who has a lengthy criminal record, was wanted for possession of a firearm by a prohibited person. Both are being held without bond on a federal hold at the Taney County Jail in Missouri.
Cops want to talk to Boswell and Trail because they "were with Sydney in a very close proximity to the last place that we know where she was," Bliemeister said at a Thursday news conference at the Hall of Justice in Lincoln.
Loofe's mother told HuffPost that detectives plan to question the pair sometime Friday.
"The Lincoln Police Department has flown down there to speak with them," she said. "They are going to do those interviews today."
There was no word Friday afternoon as to whether Boswell or Trail are cooperating with police. Susie Loofe said the pair are not known to the family.
Prior to their arrests, Boswell and Trail posted several bizarre videos online in which they addressed reports about their possible involvement in Loofe's disappearance.
"I've never killed anyone in my life and I've never hurt a female in my life, so take that for whatever the hell that's worth," Trail says in one of the videos. "The officers in this investigation have the people of Wilbur scared to death."
He adds, "[I'm] not saying I'm a nice guy. I'm a crook. I'm a thief. Have been all my life. OK? But I'm not what you're trying to make me out to be."
In the same video, Boswell insists she had nothing to do with Loofe's disappearance. She acknowledges she'd gone on a couple of Tinder dates with Loofe, during which she claims they drove around and smoked marijuana, but says she last saw her on Nov. 15 ― the night of their second date.
"I went to take her home, and she asked me to drop her off at a friend's house," Boswell says. "And I did so. I gave her my number ... I haven't heard from her since."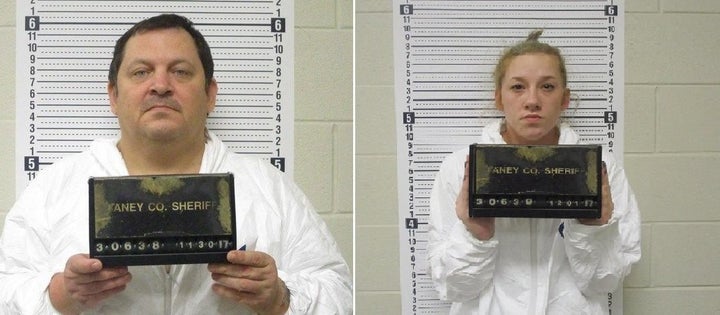 Trail accuses the Lincoln Police Department of publicly smearing them and chasing them around "like dogs." He denies rumors that the pair sold Loofe to human traffickers.
"It's ridiculous," he says. "I am not a pedophile. I like adults. Females ― 20s, 30s ― so sue me. I'm an old, horny guy. So what?"
The first video ends with Boswell flipping off the camera.
"I wish the family the best, I mean no disrespect to anyone and as far as the police department, fuck you," Trail says.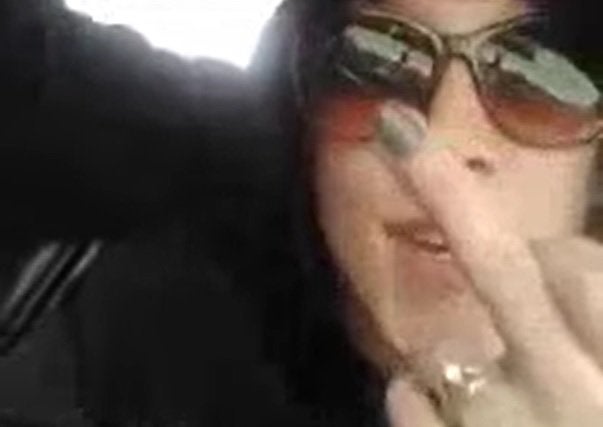 Bliemeister said detectives are looking into Boswell's and Trail's claims. Earlier this week, they drained a pond and searched an area in Wilber, where Loofe's cellphone last pinged a tower. Wilber is about 40 miles southwest of Lincoln. The searches were reportedly conducted not far from an apartment Trail rented.
The police chief said both searches failed to produce evidence in the case. The FBI is now assisting Lincoln police.
"We are applying all of our resources to help bring Sydney home," said Randy Thysse, special agent in charge of the FBI field office in Omaha. "We are doing our best as a law enforcement team to pursue any and all leads related to this investigation."
Syndey's father, George, also spoke at Thursday's news conference.
"Someone knows something," he said. "Please do the right thing."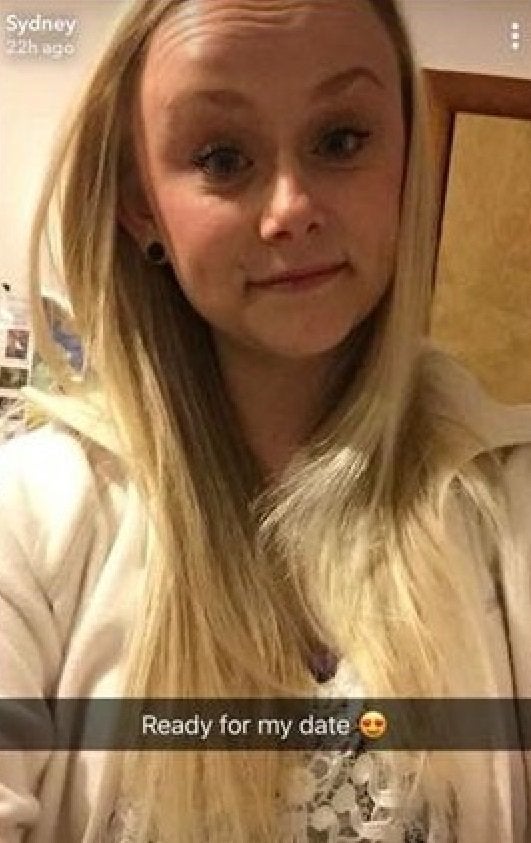 Loofe grew up in Neligh, a small city in Antelope County. She graduated from Neligh-Oakdale High School, where her father is the principal and her mother is a special education teacher.
The middle of three children, Loofe is described by her mother as a responsible young adult. Loofe loves spending time with family, adores her kitty, Nimzy, and enjoys fishing. She has worked at Menards in Lincoln for several years. The home improvement store is where Loofe landed when she decided college wasn't for her, Susie Loofe said.
In fact, it was when Loofe failed to show up to Menards for work on Nov. 16 that people began to suspect something was wrong. It was out of character for Loofe to miss work, especially without calling.
The family has since posted thousands of flyers throughout the community and is asking people to join the Finding Sydney Loofe Facebook page. They're also seeking additional volunteers to put up posters. Anyone interested in participating can email them at findingsydneyloofe@gmail.com.
Asked by a reporter Thursday if investigators still have hope that they'll find Loofe alive, Bliemeister said, "Yes. Absolutely."
"That's what we're hoping too," Susie Loofe told HuffPost on Friday.
Sydney Loofe is described as a white female, 5 feet, 7 inches, and 130 pounds. She has blond hair and blue eyes. She has a yin-yang tattoo on one of her forearms, the word "Believe" with a cross on the inside of her left wrist and the phrase "Everything will be wonderful someday" on her right bicep. She was last seen wearing a white Columbia-brand jacket and a cream-colored shirt.
Thysse said the FBI has set up a tip line and is asking anyone with information to call (402) 493-8688 and selection Option 1.
Before You Go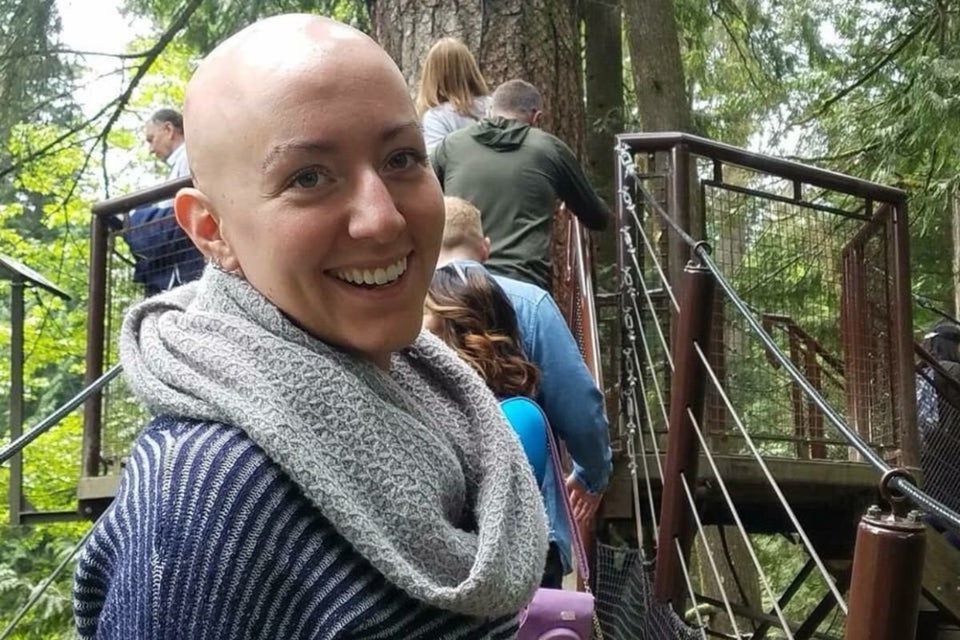 Missing People
Popular in the Community