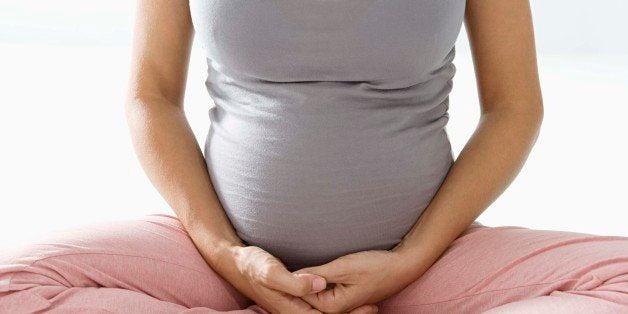 I wish it wasn't me writing this. I wish no one at all had to write a post like mine. Today I want to share with you a story of my first born son and the honor he has brought to my life, although, it is an honor I'd rather not have.
Four-and-a-half years ago, my first born son, Alfonso, "Alfy," was stillborn at a hospital in Omaha. I remember it as if it were yesterday but it feels as if it were a lifetime ago. I had gone in for a routine checkup and was just starting my third trimester. I remember walking into the office, hopeful, optimistic, excited (and slightly terrified) of how my world was about to change. I was so blissfully naïve.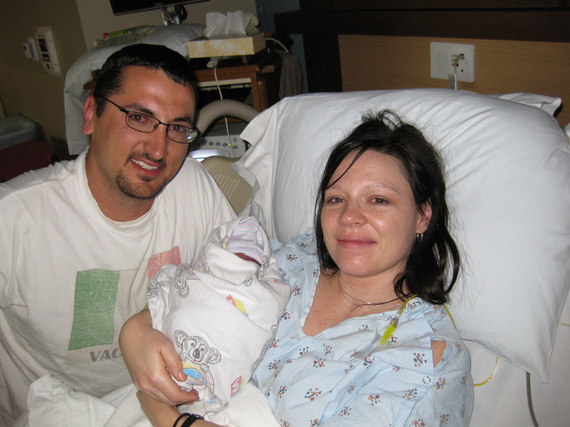 I left the office that day, shattered, into a million pieces, feeling as if someone had taken all the good, all the hope, all the bliss from me and slowly shredded it as I watched helplessly. My baby no longer had a heartbeat. This couldn't be real could it? This used to happen in the past but with modern medicine, this shouldn't be happening. And why did I not know this was a possibility? My heart was broken that day in a way that can never be repaired. A piece of it died with my son.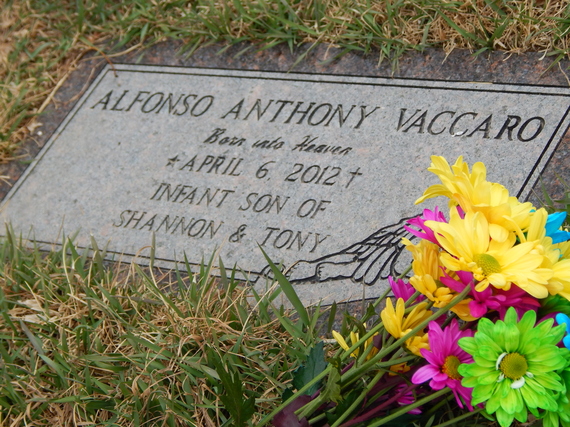 I don't ever recall having a conversation with my doctor that specifically stated stillbirth was a possible outcome of pregnancy. I was blindsided and felt so uninformed, so naïve, so stupid for not knowing there was a possibility I could lose my child, whatever the chances were. When any of us goes to the doctor for a procedure, any type of procedure, part of the process is covering all of the possible risks and outcomes. My doctor and I talked about taking prenatal vitamins, eating healthy, limiting caffeine, the importance of normal blood pressure and the risk of preeclampsia, and we tested for gestational diabetes. But we never discussed the possibility of stillbirth.
Now, four years and nearly five months later, I know so much more than I did back then. For example, the CDC says one in every 167 births ends in stillbirth. In the United States alone, that is nearly 24,000 babies born still each year. Every 22 minutes, another family loses their hopes and dreams for the future: their baby. I don't know about you, but that alarms me. What is just as alarming is that more women are not aware of the risk of having a stillborn baby. It is a scary topic, but one that deserves attention.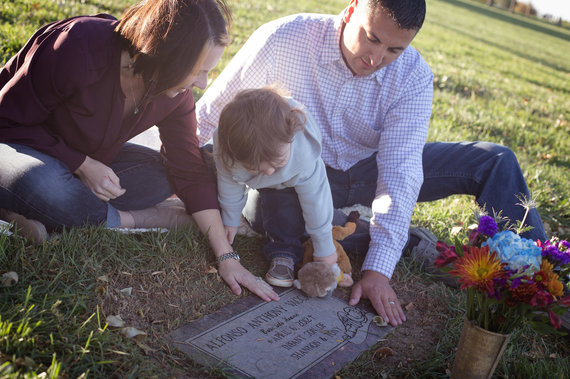 I am proud to say that thanks to the strength and determination of five women from Des Moines, the message of stillbirth prevention is now being spread across the country through a public awareness campaign called Count the Kicks. Count the Kicks is a simple method of monitoring a baby's movement beginning in the 28th week, or third trimester, of pregnancy. By monitoring movement and bonding with baby, mom is more likely to notice changes in movement patterns (an indicator that something may be wrong) and is more likely to feel empowered to speak up. Count the Kicks has made it easy for moms to track movements by providing a free app on both Apple and Android devices. It's available in English and Spanish and it can even keep track of twins.
Count the Kicks has been successful in states across the country to reduce the number of stillborn babies. In Iowa alone, the stillbirth rate has dropped by 26 percent since the introduction of Count the Kicks eight years ago. That's hundreds of babies saved and is the kind of success I want to bring to Nebraska. If I do nothing else while on this earth without my son Alfy, it will be to spare one mother the pain of losing her child to stillbirth. I have begun the process of working with several health organizations in my community and state, including the Baby Blossoms Collaborative of Douglas County, the Central Nebraska Prenatal Advisory Board and the Nebraska Perinatal Quality Improvement Collaborative (NPQIC).
It is my hope that working with these organizations will help educate Nebraska moms of the simple steps that can be taken to improve their pregnancy outcome. Starting on September 1, Nebraska medical providers will have access to FREE materials thanks to the NPQIC, including posters, brochures and app cards. We want to flood Nebraska doctor's offices, hospitals and clinics so that every pregnant mom in our state knows about the importance of tracking fetal movement. When moms know, they can save.
If you know someone who is expecting, please introduce them to Count the Kicks. Chances are everything will be fine for the pregnant women you know. But, for that 1 in 167, for other women like me, it might not. For that one, please help us spread the message of Count the Kicks. I wish I had known about Count the Kicks when I was pregnant with Alfy.
Shannon Vaccaro is one of 18 Ambassadors representing Count the Kicks across the country. To learn more about Count the Kicks, its Ambassador program, or how to become involved, please visit www.countthekicks.org today.
Related