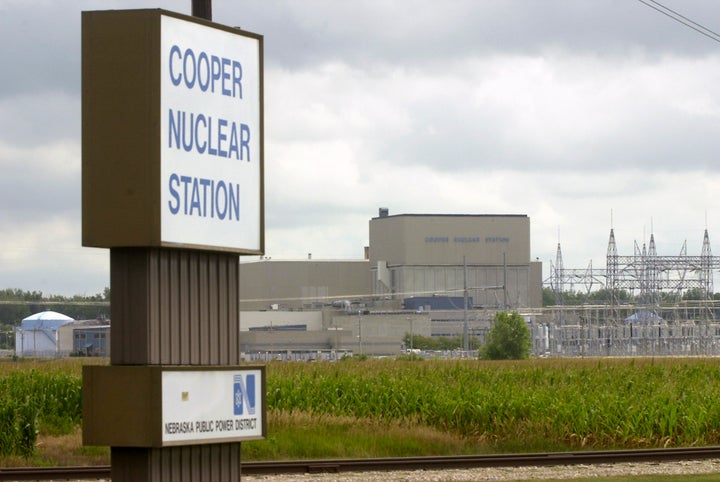 WASHINGTON - The U.S. nuclear safety regulator said on Monday it is investigating how three workers at a nuclear power plant in Nebraska were accidentally exposed to radiation last week.
The three workers triggered radiation alarms by incorrectly moving a radioactive tube on April 3. They immediately set the tube down and fled the area.
Nebraska Public Power District, which operates the Cooper Nuclear Station, does not believe the workers were exposed to radiation above regulatory limits, the Nuclear Regulatory Commission said in a release.
"We want to understand why normal work practices were not followed, resulting in unplanned radiation exposures to three workers," said regional NRC administrator Elmo Collins.
NRC inspectors will calculate the workers' exposures and look at how the incident occurred and was handled. Its report on the event will be available within 45 days.
The plant is located near Brownville, Nebraska, 75 miles south of Omaha.
Nuclear safety has been under the spotlight since a massive earthquake and tsunami damaged nuclear reactors in Japan and released radiation into the surrounding area last month. Japan is still struggling to contain the leaks.
(Reporting by Roberta Rampton; Editing by Greg McCune)