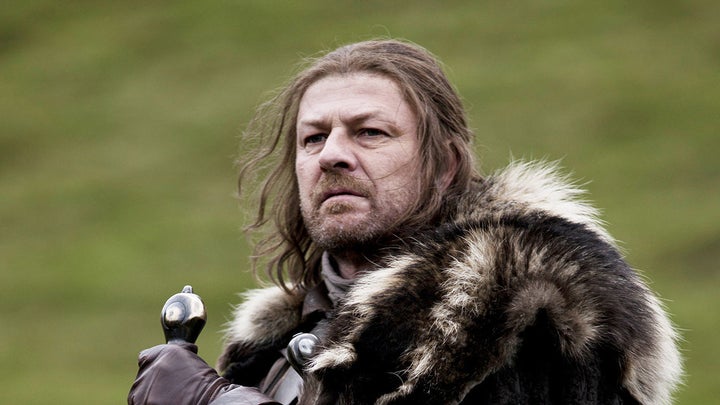 Sean Bean has talked about Ned Stark returning to "Game of Thrones" so much that he's finally made it happen, sorta.
While the English actor may not be back on the HBO series (yet), it is likely fans will get to see Ned Stark as a child in Season 6. Previous casting info for the new season included a character description for a young boy with a Northern accent and green eyes, which we speculated could be a young Ned. Now, "Thrones" fansite Watchers on the Wall has new information that 13-year-old actor Sebastian Croft has reportedly been cast in the role. The only further detail is that this character will be sparring with a wooden sword in a scene.
This is, of course, only speculation, since HBO doesn't comment on casting for the series. But we can still predict what this may mean for Season 6:
Spoilers for the books follow.
We could meet young Ned Stark in a flashback
In Season 5, showrunners Dan Weiss and David Benioff broke one of their initial rules by introducing the first flashback into the series with a young Cersei. It's possible that the upcoming season could also include a flashback to when Ned was a boy. But what will we see in it?
Young Ned could spar with a young Robert Baratheon
The new season could give a flashback to when Ned and Robert Baratheon were boys growing up at the Eyrie. The initial casting info revealed by Watchers on the Wall was also seeking two more young boys, one of which would also spar with a wooden sword. While some fans guessed these boys could either be a young Brandon Stark (Ned's older brother) or a young Hodor, it also seems likely it could be a young Robert Baratheon.
We could meet Ned and his sister Lyanna as kids
In A Dance with Dragons, Bran has a vision through a weirwood tree in which he sees a young girl and boy playing with wooden sticks. Some fans speculate that this could be a flashback to a young Lyanna Stark (Ned's sister whom Littlefinger referenced in Season 5) playing with Benjen Stark (Ned and Lyanna's second brother). Since no one knows where Benjen is, one Redditor theorizes that HBO could swap him in the vision with a young Ned. By introducing Lyanna as a child, the show would also provide further context for the rumored Tower of Joy sequence in which an older Ned makes a promise to his sister on her deathbed. If "Thrones" does include Tower of Joy in the new season, we might just find out who Jon Snow's true parents are. Afterall, almost anything is possible in Season 6 since Bran and his visions will be back.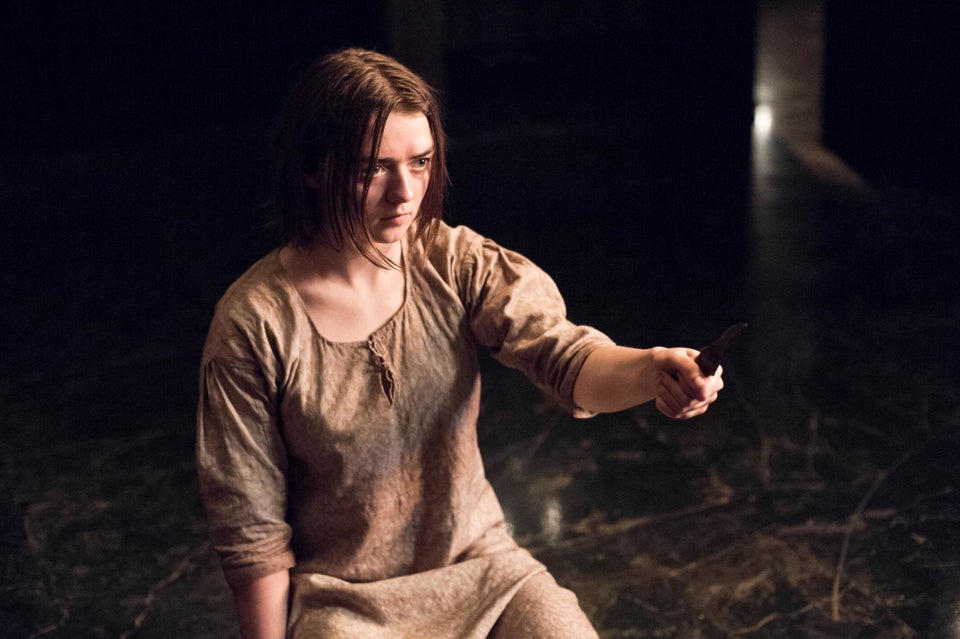 "Game Of Thrones"
For a constant stream of entertainment news and discussion, follow HuffPost Entertainment on Viber.
Popular in the Community