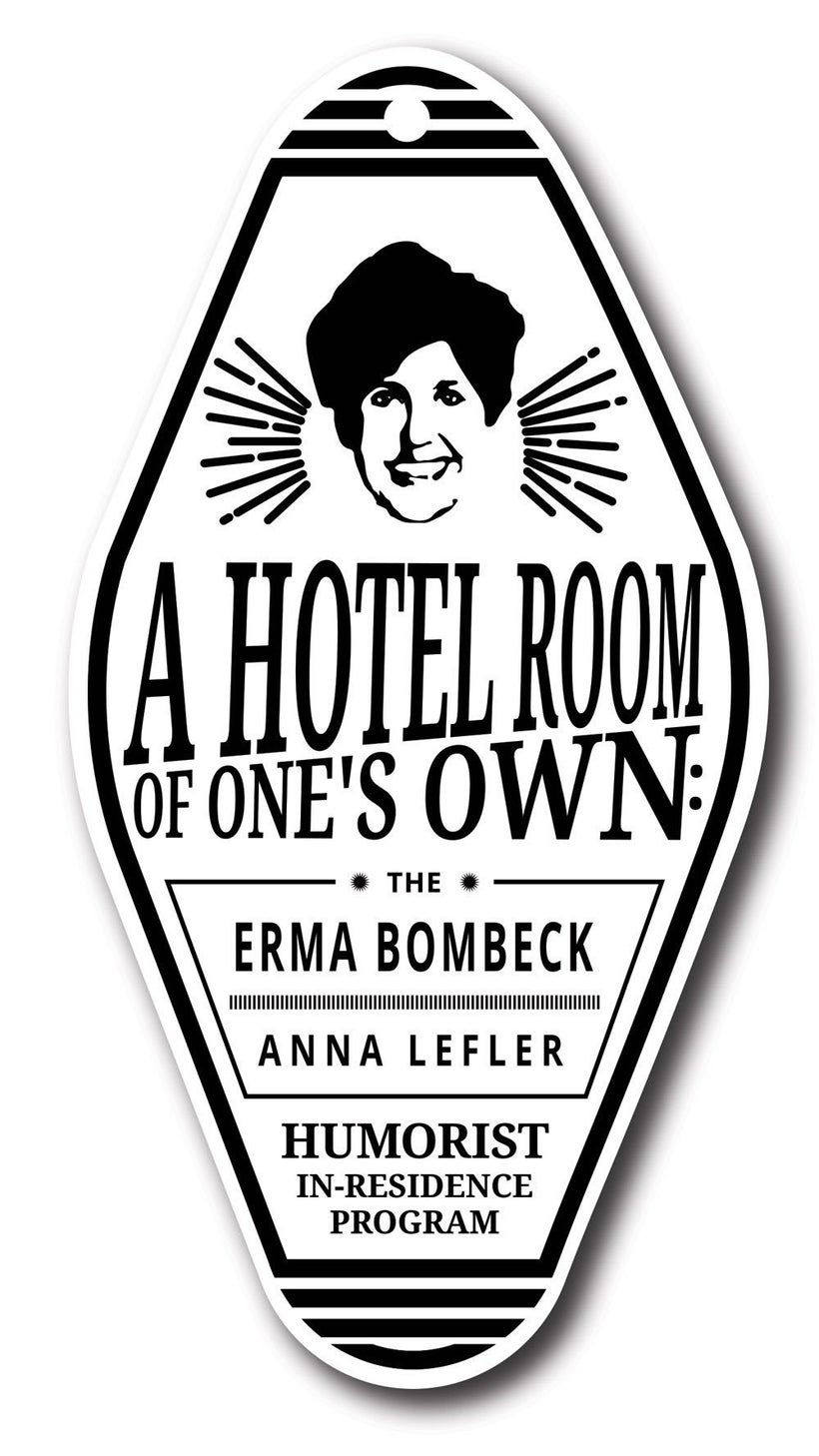 Most writers will admit that they've had to beg, borrow, and steal a lot of quiet time to complete their creative projects. Although they often find a little comedy within this challenging process, humor writers are no exception. But comedy writer Anna Lefler, author of Preschooled and The Chicktionary, is tackling the time management problem head on. Partnering with the Erma Bombeck Writers' Workshop (EBWW), a popular conference celebrating the legacy of iconic humorist Erma Bombeck, Lefler has launched a humorist-in-residence program that promises to be a shift-changer for those looking for two weeks of distraction-free writing. Among the perks: a conference to spark your creative self, a stay at a hotel with a notorious omelet bar, and room service when you're on a writing roll.
Lefler's inspiration for the residency comes from a different comedy angle. Says the author and three-time EBWW faculty member, "I realized at some point that when I write with the intent of triggering laughter, what I'm really trying to do is help people – to give them some relief. I didn't devote myself to writing until I was in my mid-thirties, and doing so changed my life and expanded my view of myself in a significant way. I'm deeply grateful for this transformation and I have been thinking for some time about how I might help others experience their own version of it. So to me, the creation of the humorist-in-residence program is another form of 'helping' via comedy."
Teri Rizvi, founder and director of the University of Dayton's Erma Bombeck Writers' Workshop believes the late Bombeck would be totally onboard with this project. "She would love it because it's so supportive and encouraging for writers. Erma often spoke about the discipline it takes to work on your craft, drive yourself to reach higher. With this program, you can leave the bed unmade, forget the grocery shopping and cooking, and just write—all guilt-free. And there's room service. What's not to love?"
"I can't think of a more perfect kick-off to a residency than to surf that wave of workshop motivation and inspiration – right into your hotel room and onto the page. The vibe at the Erma workshop is truly remarkable; I've never seen anything approaching that combination of heartfelt encouragement and professional instruction. I see why it's been called 'the Woodstock of comedy' – the attendees emerge every bit as blissed out, they're just covered with brownie crumbs and sticky notes instead of mud," notes Lefler.
This post was published on the now-closed HuffPost Contributor platform. Contributors control their own work and posted freely to our site. If you need to flag this entry as abusive,
send us an email
.