Baby Boomers wear many hats: they're parents, workers, activists, enthusiasts, community organizers, and so forth. These are roles that Boomers have chosen. But there's a new role that they may not have banked on: that of a caregiver to an aging parent.
If you're a caregiver to an aging parent, you've probably found it to be a rewarding yet demanding experience. Oftentimes shifting some, or all, caregiver responsibilities over to a professional caregiver could be the right decision for both you and your loved one.
To learn more about finding and hiring professional caregivers, I interviewed Cliff Oilar, Jr., the co-owner and director of Back Home Senior Care, an Alameda, California-based non-franchised, family-owned in-home caregiving company.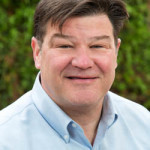 Martha Laham (ML): Cliff, your company offers non-medical assistance to seniors. What is non-medical home care?
Cliff Oilar (CO): Non-medical services include personal care, which can include bathing, dressing, and bathroom visits; medication reminders; companionship; meal preparation; transportation to doctor's appointments, church, etcetera; and much more.

ML: What common full- and part-time caregiver services do you provide?
CO: We provide services on an hourly basis, with a minimum of three hours per visit. In addition, we offer overnight and 24-hour live-in care services when needed. The average service hours for our clients is between 15 to 20 hours per week.
ML: How much does it cost to hire a professional caregiver?
CO: The hourly rate for a caregiver in the San Francisco Bay Area is between $22-$28 per hour. Live-in rates range from $360-$400 per day, and constant care for a patient ranges from $560-$600 per day. These rates are determined by a patient's needs and level of care, and the specific region in which a senior lives.
ML: Are these services ever furnished in other settings like a nursing home?
CO: Yes, it is not uncommon to provide supplemental and respite care for a senior living in an assisted living, skilled nursing, or independent living facility. In some cases, the facility may be understaffed, or the family members want personalized care for a loved one.
ML: Do you provide Alzheimer's or dementia care services?
CO: Yes, many of our clients have dementia and Alzheimer's disease. This is a very special population and extremely rewarding for our caregivers when providing service. It certainly takes very special skills to work with this population, and we have the trained staff available to meet the needs of those suffering from either disease.
ML: How do you determine what a client's needs are? For example, do you use an assessment instrument?
CO: Before we even begin service, a representative performs an assessment consultation that lasts for about an hour with the family. During the consultation, we learn more about the senior's specific needs and discuss items such as any medical issues that may be limiting the senior's ability to perform daily tasks. We then develop a care plan that hopefully meets with the client's budget and cost of care. Many seniors and families are concerned about the rising cost of private duty care and sometimes are surprised at what can be done for a senior in a specified period of time.
ML: How do you recruit caregivers? Also, what types of screening and background checks are done prior to hiring a caregiver?
CO: Caregivers come to us from a variety of sources, but the two that have been the most effective is our employee referral program (ERP) and online advertising for caregivers. The most important hiring requirement is that a person has the heart to work with the senior population.
We do perform background checks on all of our employees since we work with a vulnerable population, and families hire us to care and protect a loved one under our care. We look for any felony or misdemeanor infractions on someone's background report. Any violations that a prospective applicant may have that could put a senior or family at risk will not be hired.

ML: Matching the right client with the right caregiver is essential for building harmonious caregiver-client relationships. Do you use some sort of matching process to accomplish this?
CO: Yes, matching a caregiver with a client's personality and lifestyle is essential for a positive caregiver-client relationship. Much of this information about a client's interests is obtained during the consultation meeting. We utilize this information with our state-of-the-art scheduling and personality profile software to match specific caregivers with the needs of the client.
ML: Let's say that a family wants to retain a home care agency to help an elderly loved one who needs assistance taking care of him- or herself. What should the family be looking for in a home care agency?
CO: First, take some time to research the company's reputation in the marketplace. Also, make sure that the potential home care companies are insured and bonded for the industry, and that the caregivers are directly employed by the agency and not contracted workers. There are several liability issues with having someone in your home, and the proper insurance and employment status are very important in making sure that you and your family are protected in the unlikely event that it is needed. In addition, check to see that the agency has references that you can call to verify the work and services that they offer. Finally, when looking at the cost of care, keep in mind that the agency's cost burden is insurance (workers compensation and liability) and employee payroll and taxes.
Finding a good caregiver to help care for a loved one can be challenging. By following Cliff Oilar's advice, the search for a professional provider just got a whole lot easier.
Calling all HuffPost superfans!
Sign up for membership to become a founding member and help shape HuffPost's next chapter