This is a dark day. Even as storm clouds, literal and metaphorical, hang over Inauguration Day, there are many local political leaders, like myself, trying to keep hope alive for all of us who value tolerance, fairness, and progressive growth — we are putting up sandbags and boarding up the windows to help weather the storm, because in time, it will pass. Our communities will prosper by being inclusive and innovative.
Here are 12 local leaders, all part of the NewDEAL leadership group, a group of progressive political leaders, of which I am a member, committed to keeping the flame of hope burning during the incoming Trumpnado.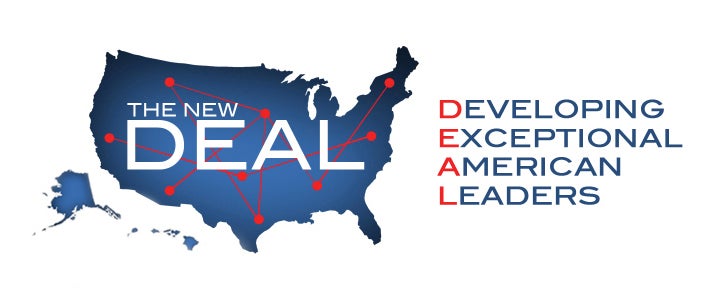 Serving as the Mayor of Salt Lake County in Utah since 2013, Ben McAdams has worked across party lines to coordinate efforts to end homelessness and provide better access to high quality preschool for low-income children. He is a pioneer of using "Pay for Success Bonds" to provide more resources to solve problems, reduce costs, and improve peoples' lives.
Tacoma, Washington's Mayor, Marilyn Strickland, knows the practical steps it takes to build a thriving local economy. Faced with high youth unemployment she has helped to develop a program that allows high school juniors and seniors to earn school credit while interning at local businesses. The program also gives students instruction in the finer points of resume writing, interviewing, and financial literacy, which has provided high-risk students with the knowledge they need to succeed after high school.
Leirion Gaylor Baird has served her home of Lincoln, Nebraska in a number of ways: as the director of a Boys & Girls Club, and as Lincoln/Lancaster County's planning commissioner, and now on the City Council. She decided to run for Lincoln's City Council when she realized there were no other women in the race. As the only female member of the Council, she hopes to inspire the young women of Lincoln to chase their dreams.
Called "the most interesting mayor you've never heard of" by the Washington Post, Pete Buttigieg is a 30-year-old Rhodes Scholar, and openly gay war veteran. He has served as the mayor of South Bend, Indiana since 2012 and has developed programs to increase communication between neighborhoods and the local government, like S. Bend reports, which helps break down big data into more digestible information for residents. In early January, Buttigieg entered the race for the Democratic Party Chairman.
The first African American to ever serve as an assistant minority leader in Missouri's House of Representatives, Tishaura Jones currently serves as St. Louis, Missouri's Treasurer and is a candidate for Mayor. Knowing that a college education is a fundamental part of an individual's success in life, Jones has proposed a truly innovative program that gives public school kindergarteners a seed college savings account of $50, which would build through their elementary and high school careers with good grades and active participation.
A County Councilmember for Montgomery County Maryland, Hans Riemer has worked toward getting more broadband internet access in his county and introduced a bill that would develop a universal taxi app for county residents. It would level the playing field for taxi companies that are up against companies like Uber and Lyft, and ensure that vulnerable populations of the county are still able to get reliable transportation. He has fought for greater government transparency, a higher minimum wage in his county, and authored a bill to require all public buildings to have childcare facilities.
A graduate of Harvard Law School, Michelle Wu was the first Asian-American woman to serve on Boston's city council at the young age of 28, and the first woman of color to become the council's president. She has helped in streamlining the process for aspiring restaurateurs to open their business, and sponsored the city's Paid Parental Leave ordinance and Healthcare Equity ordinance, which prohibit discrimination based on gender identity.
Tallahassee, Florida's mayor, Andrew Gillum is known for supporting young leaders and businesses with programs like the Young Elected Officials network and the Tallahassee Innovation Partnership, among many others. But he is famous for The Longest Table project, which brought together 400 Tallahassee residents—rich and poor, young and old—to share their viewpoints with each other over sweet tea and barbeque at a 350-foot long table. He recently fought the gun lobby when they tried to sue the city for enforcing two laws prohibiting the discharge of guns in public parks, which retroactively violated a 2011 state law prohibiting local governments from regulating guns.
Before being elected to San Jose's city council and becoming mayor, Sam Liccardo served as the prosecutor of sexual assault and child exploitation crimes in Santa Clara County's District Attorney's Office. On the council, Liccardo has spearheaded efforts to preserve manufacturing jobs in the city and give at-risk youth job training with the San Jose Works programs. With his New American Boost program, Liccardo hopes to naturalize more than 100,000 San Jose residents who are eligible for U.S. citizenship. And although San Jose is not officially a sanctuary city, Liccardo is committed to keeping his constituents informed and protected under Trumps' presidency.
After serving as Tennessee's 10th District State Senator, Andy Berke was elected as Chattanooga's Mayor in 2013. Berke has championed efforts to make the city government's data and codes more accessible to residents with programs like Git City Codes, which is often used for collaborative computer coding projects, and his Radical Transparency Initiative, which gives the public open access to view and analyze all the city government's data.
The mayor of Colombia, South Carolina since 2010, Steve Benjamin was praised by President Obama for his success with the implementation of the My Brother's Keeper Initiative, which the former president created to address opportunity gaps for young men of color. With his Justice for All Initiative, Benjamin has worked to build trust between citizens and police by giving police officers cultural sensitivity and de-escalation training and providing them with body cameras, among many other policies that ensure law enforcement officers in his city are held accountable for their actions.
Now serving his second term as mayor of Louisville, Kentucky, Greg Fischer is also a successful entrepreneur and investor. He has made great strides in bringing tens of thousands of jobs back to Louisville after the recession through programs like the Bluegrass Economic Advancement Movement and others. He has reduced crime in the city and focused on providing impoverished youth in public housing with education in tech and business through the Code Louisville program. During his term, Louisville became the largest city to sign the International Charter for Compassion.
REAL LIFE. REAL NEWS. REAL VOICES.
Help us tell more of the stories that matter from voices that too often remain unheard.
This post was published on the now-closed HuffPost Contributor platform. Contributors control their own work and posted freely to our site. If you need to flag this entry as abusive,
send us an email
.