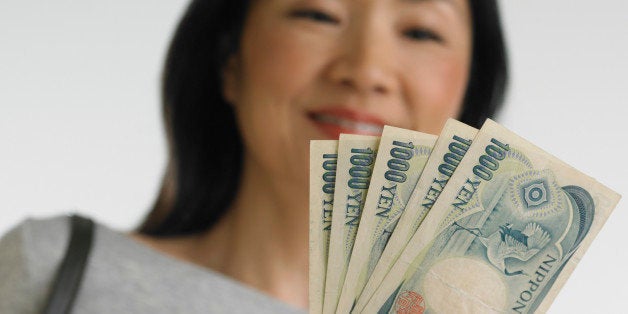 I was speaking with a friend yesterday, and she was telling me about how her boyfriend was a general contractor who did all types of renovation and handy man jobs. Being a single mom who owns my own house, I frequently look around and see what either needs to be fixed or what kind of fun renovations I would like to do if I had lots of extra money.
I have lived here for 15 years, and it was brand-new when I moved in with my then-husband. Since it was new, I never really thought about re-doing any of it. But 15 years can take a toll on a house. Not only do things like toilets start breaking down, but things just simply start looking outdated -- like kitchens.
Like any woman, I fantasize about renovating my kitchen. Not because I am a good cook (far from it), but because renovated kitchens are pretty. As it is now, my kitchen has builder-grade light wood cabinets, cream-colored plastic countertops, and white appliances. It looks like a kitchen that is 15 years old. I guess that's because it is.
Because I watch way too much HGTV, I unfortunately see all these renovation shows that totally transform houses. Those have definitely upgraded my tastes and desires. Hmmm. Maybe I should just stop watching those shows!
But all of this is to say that I asked my friend to have her boyfriend come out and give me a quote for refinishing my cabinets. I'd like hem to be a dark espresso color, and I did get a quote last summer for $1,000 to refinish them. I don't know about you, but I always have a number in my head such as, "I'd be willing to spend X amount of money on this, but no more." And $1,000 was just more that I wanted to spend.
So that got me thinking about how to make more money so that could eventually feel alright about blowing $1,000 on something that is not really necessary - and completely frivolous. After brainstorming and doing some research, I thought I would share some of these with you. Because after all, who wouldn't want to make more money?
We all have junk laying around that we could get rid of, right? Okay, maybe not everyone, but I know I do. I am not a hoarder by any means, but I do have stuff that I should have gotten rid of a long time ago still in my basement. If you do too, why not sell it for some money?
If you've never heard of Uber, it's basically where normal people can be hired as a "taxi." You are basically an independent contractor, but people call you when they need a ride. If you like driving and know how to use a GPS, this could be a great idea for you.

3. Sell your old car
If your car is paid off and you've been holding off on getting a new one, it might be time to sell it and get a new one. You can use the money as a down payment or in some other way. Just make sure you know how to transfer your title. Sometimes that gets a bit tricky.
4. Be a friend that someone rents
Yes, you heard me correctly. There really is a website where you can rent a friend! And it's called Rent a Friend. If you are social and like talking to new people, this could be a fun opportunity for you. Just be careful and cautious since you never know what creepy people might want to hire you.
5. Do jobs on a freelance website
There are lots of great websites where you can find people hiring for odd jobs. Maybe you are good at graphic design or video editing. Put up an advertisement on these sites so people can hire you to do work for them.
I am not too familiar with this one, but I know it is a real thing. So if you like shopping, doesn't this sound like a dream come true? Go around shopping, and get paid for it. Who wouldn't want to do that?
You don't need an advanced degree to teach online these days. Sure, you do for an accredited university. But there are other websites in which you can create video classes to teach people anything from cooking to underwater basket weaving. So if you have a passion for something, turn it into a class!

8. Tweet for people/handle social media
If you love social media and have a large following, then maybe this is a great idea for you. Lots of small businesses don't have time (or desire) to handle their own social media accounts. So they might just pay you to do it for them!
The ideas for making money are endless, and these are just a few. Hopefully I've made you realize that your options to bring in some extra income are not limited to going out and getting a job at McDonald's. So just think creatively and then watch the cash roll in!
Popular in the Community