As a veteran flight attendant, it's mandatory for me to wear comfortable shoes during duty days that are in upwards of 14 hours long.
I've been through many pairs of shoes over the course of 19 years and I have a few favorites that I rely on primarily for comfort and durability. If shoes are stylish too, it's a bonus. Unfortunately, as we all know, pretty and stylish shoes aren't always built for comfort.
I have found that enclosed clogs do double duty for me and are the most comfortable shoes to wear at work and on layovers while sightseeing; I clock miles of walking in the air and on the ground. Recently, on a Las Vegas layover, I walked 7.3 miles without even realizing it, and that was on top of whatever I walked airborne in a narrowbody tube during a five-hour flight from NYC to Nevada.
So what do I wear on my feet on the job? A pair of PRO XP Dansko enclosed clogs. Mention Dansko to any flight attendant and the response will almost always be that they either own a pair or wish they had a pair. And without fail, for the flight attendants who do have a pair, I always hear the same response, "I love them," which is followed by a discussion on various Dansko shoe styles.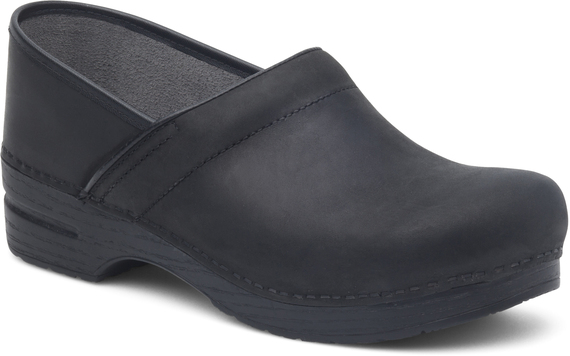 The average price sticker for a pair of Dansko clogs is about $120, and believe me, well worth it. It's now time to think about summer travel, which for some, will include European destinations and lots of walking.
This brings me back to sightseeing in Vegas, which of course, for most of us, includes walking up and down Las Vegas Blvd, popping in and out of various casinos, hotel lobbies and restaurants. On another trip I worked to Vegas, I brought along my cousin. I slipped on my trusty Dansko clogs and off we went headed toward the strip. We barely had left the hotel, when she asked, "Are they Danskos?" I said, "Yes, I just got them, my other pair is now a few years old." I glanced at her feet as she said, "I love my Dansko clogs, I wear them everywhere." And sure enough, she was in step with me in her 8-year old black Dansko clogs. And they still looked good, maybe a little worn, possibly a little scuffed, but after 8 years of abuse what can you expect! "She continued, "I even wore my clogs installing a wood floor in my house."
While clogs may feel or look clunky, the wide and stable platform will keep your feet comfortable. After hours and hours of standing and walking, I can attest to the fact that my tired feet are still as comfortable as they possibly can be after a long work day.
I wear Dansko clogs during the service portion of my job which involves walking up and down aircraft aisles, pushing and pulling beverage carts, constantly hitting the brake lock on carts, and yes, picking up trash. But the clogs on my feet make my job easier and physically pain-free.
And even though collecting trash is one of my many job tasks, at least my comfortable work shoes that double as play shoes make my life a little easier.