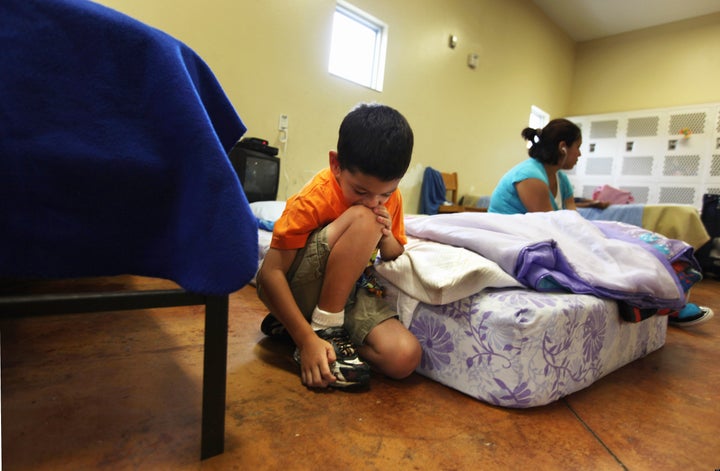 For many of us, the arrival of spring means a new baseball season, taking short-sleeve shirts out of storage, a spring break trip, and studying for final exams. And for Randy, of course, it means the American Idol finals.
Not all Americans see as much change in their lives when the seasons change.
America is enduring a historic poverty crisis, with 46 million people living below the federal poverty line, which is defined as about $100 a week for each person in a family of four.
Think about that: Less than $100 for rent, meals, clothes and the essentials per person for an entire week. For a significant number of people living in poverty, they have to get by with even less.
For these families, the change of seasons only means a change in the weather, not a change in lifestyle or opportunities for cultural or educational enrichment. Even worse, kids in these families are deprived of basics like books to read and a healthy diet, which can cost as much as 70 percent of an impoverished family's income.
We're thrilled The Huffington Post's "Spring Into Action" series is putting a spotlight on innovative philanthropic and advocacy organizations on a number of issues facing the nation.
The poverty crisis is affecting kids disproportionately. Nearly one-in-four kids live in poverty today, more than any other age group.
Save the Children operates early childhood education programs, school-based literacy and health programs, and emergency preparedness, response, and recovery programs through public- private partnerships in 18 states.
Last year, these programs reached more than 147,000 of the most vulnerable kids in the country. We believe that education will break the cycle of poverty in places where it has existed for generations.
We work with governors and legislators on both sides of the aisle, as well as corporations and foundations to support our programs. In fact, Idol Gives Back, which has raised $185 million over the past five years for almost a dozen organizations, is one of the largest investors in Save the Children's work here in the U.S.
We consistently achieve excellent results, including more than doubling the number of kids reading at or above grade level. Most important, we're making a genuine difference in the lives of real kids in real communities.
Take 8-year-old Amelia from a small town in rural Tennessee. She started second grade reading well below grade level and just didn't love to read. She enrolled in our literacy program and, slowly but surely, by the end of the school year, Amelia scored 100 percent on each of her comprehension quizzes and caught up with her peers.
We know Save the Children is an important part of the solution, as are our partner organizations and political leaders, from state elected officials to President Obama, who recently proposed meaningful new investments in early childhood education. The most powerful advocates, though, are the American people. It is up to each of us to raise awareness of the fact that almost 25 percent of our children live in poverty and each of us must hold our leaders accountable to ensuring a fair start for every kid in America.
If we're successful, we won't just have brighter and richer springtimes for every kid and family, but it will be a new springtime for America as well.
REAL LIFE. REAL NEWS. REAL VOICES.
Help us tell more of the stories that matter from voices that too often remain unheard.