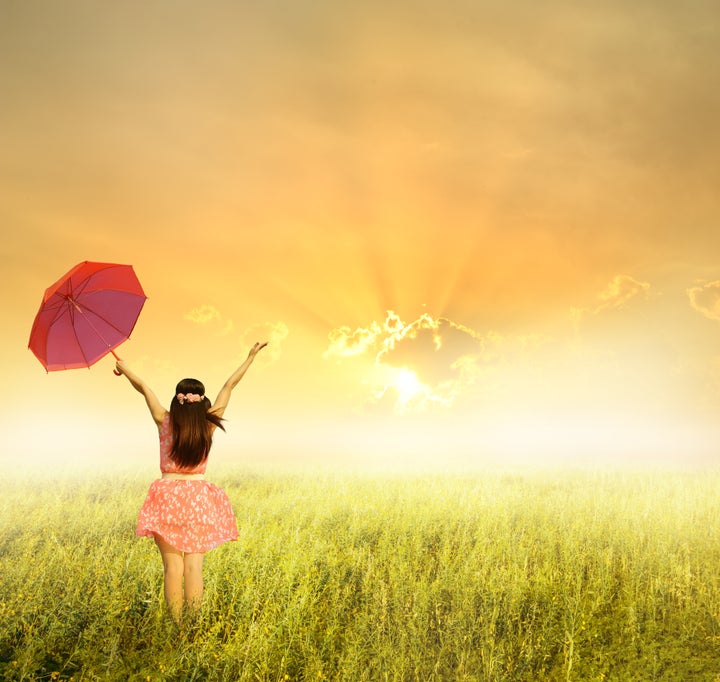 When it comes to everyday living, do you feel like you have to control all the "who's," "how's," "what's," "when's," "where's" and "why's," or else life would be even more difficult? When things don't go exactly the way you planned, do you feel like they've gone wrong? If this sounds familiar, why not be kinder to yourself and open up to the possibility that life could be a lot easier if you'd only let it?
Just assume for a moment that all your limited "when's," "how's," etc... are totally incorrect. Stop and consider that you may be trying to force your life into something it isn't meant to be. What if you are actually keeping your life from going smoothly and being more enjoyable?
Take a look at the ways in which you approach your life each and every day. Maybe all you need is a change of perspective to allow your life to work for you, not against you...
Instead of searching for answers, pushing to make things happen and constantly looking to the future for happiness and satisfaction, try letting life unfold more naturally. When we're always searching, we're living in a position of lack -- our focus is on what we don't have, what's missing. However, if we relax and become open to guidance from unexpected places, information is shown to us in ways we never thought possible. People and situations are brought into our lives that take us down a perfectly orchestrated path we hadn't even considered. We may not know the people yet, or be aware of the events that are going on behind the scenes, but the answers will come "when" and "how" it is in our best interests (outside of our expectations). The answers find us.
Trying to force things to happen in your life will only delay the abundance and prosperity that is supposed to flow in your direction. When you feel like you're "spinning your wheels" and getting nowhere, even though you're working yourself into a frenzy, it's because it's true! What you are doing is resisting. A natural process is trying to take place, and you are pushing for an unnatural process to occur instead. Feeling out of balance like that will never align you with what you need and want in your life. Stress, frustration, anger and depression are all signs that you are fighting against life. These feelings are strong messages that you are on the wrong track.
The present is where all things exist, and all things have a particular vibration. That which is happy and fulfilling vibrates on a high, positive level. That which is upsetting and draining vibrates on a low, negative level. So in order to draw to us the satisfaction and joy we crave, we cannot be stressed out today in an attempt to create some wonderful tomorrow. The vibrations don't match. We will never get there. What we want is already out there somewhere. We just have to align ourselves with it by being centered on the same, positive vibrational level. Choose to be happy now, not some time in the future.
When unforeseen circumstances pop up in your life, do you automatically assume the worst? Do you go straight to the negative? The best advice is: "Don't even go there!" As soon as you go into a low, fear-based vibration, you not only attract more circumstances that will make you fearful because they are vibrating at the same level, too, but you also build a wall that blocks any solution from appearing.
All situations come up for a reason. Trust that there is a plan for your life that's going to play out whether you're onboard with it or not. You can create delays by resisting and being fearful, or you can create an open door for the plan to proceed right through with ease... It's your choice. You have the power to make things hard on yourself. The less you react and simply move on, the better. Do your best to avoid giving negative situations any energy, and you will avoid making them worse. Trust in the process that all things naturally work themselves out.
When you feel the need to "help" someone live a better life, are you acting out of love and compassion for that human being, or are you trying to "fix" them? It may seem like a fine line, but when you think you can actually "fix" someone's life for them, what you're really doing is making judgments about them. In your opinion, and maybe in several people's opinions, this person is wrong in the way they choose to think and act, but who are you or anyone else to decide what particular path they are on? Who are we to say what lessons they are here to learn? Each person is only responsible for living their own path. There is no way to know what we or any other human being is meant to experience in this lifetime.
Maybe someone is always "pushing your buttons" with their negativity, trying to get inappropriate attention. What you have to do is emotionally detach from their "trauma drama." Even if you live with them, tell them you're sorry they're having a bad day, then walk away. And don't believe that going into another room and thinking about it or being angry and giving them the silent treatment is detaching from it, because it isn't. You are still fueling the situation because you are still giving it energy. If you really want to help, pull your energy back by giving them the freedom and space to express whatever it is they feel they need to express, then let it go. As soon as you do, you will almost immediately notice a shift in them. You'll be amazed at how they improve their attitude and the direction of their life all on their own.
All of us on this planet are guided, and hopefully at some point, become compelled to live the life of our dreams. It happens when we relinquish control of the process. We then come to this huge realization that we are in control of absolutely nothing! Only then can we hold our hands out to the universe and receive, receive, receive.
Calling all HuffPost superfans!
Sign up for membership to become a founding member and help shape HuffPost's next chapter