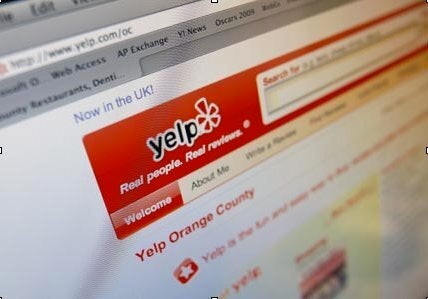 In our increasingly online, social, and mobile world, customer reviews are an important driver of offline consumer behavior. Remarkably, 49 percent of consumers state that they are more likely to visit a business after reading a positive online review, and 69 percent trust online reviews as much as personal recommendations. In other words, reviews found on such websites as Yelp, Google Places and Citysearch can make or break a local business.
But what about when the reviews are negative? No matter how much time and attention a business places on customer service, they are bound to happen. In fact, the open forum nature of many review websites enables consumers to vent about a single bad experience in a public fashion. Some business owners become distraught and frustrated over even a few negative reviews. Many don't know how to handle this supposedly 'bad for business' phenomenon. Should a business owner respond to all negative reviews? Should the response be public or private? Should you defend your business or employees' actions or just apologize unreservedly? The fact is, most small business owners are not focused on managing reviews as their day-to-day operations usually take precedence.
Business owners should accept that negative reviews are sometimes a part of running a local business, and should develop a strategy to effectively manage them when they occur. Taking action and participating in the review process is incredibly important. Current and prospective customers will not only appreciate a business owner's direct response, but also be more likely to trust the business in the future (even become ardent, loyal supporters).
Jim Lankes, owner of Scottsdale, Arizona-based Divine Skin Spa, created a customer reviews plan of action that has brought him success and a solid online reputation. He explained that, "the key to negative reviews is to respond immediately and directly." Jim recognizes reviews as an important element of running a business, so he checks the major review sites daily and responds to any one or two (out of four or five) star reviews. He feels strongly that the "customer is always right" and will provide a refund simply because they are dissatisfied. He considers this a necessary cost of defending the reputation of his business.
Jim simply does what many business owners fail to do: he reads the reviews and responds quickly. The timeliness and tone of a business owner's response are equally important. Here are three essential tactics for handling negative online reviews:
1) Demonstrate strong empathy for the customer
Tell the customer that you, as the spokesperson or owner of the business, understand they are dissatisfied. Even if you don't agree with what they are claiming, try to avoid a debate. It's not a battle worth engaging in and the dividends are far less than you can gain by addressing their needs. Create a meaningful, personal dialogue so you have a grasp on exactly what caused their dissatisfaction. Then you can make appropriate amends with the customer.
2) Refund the customer or give them a discount on future services
Jim Lankes finds that over half of the dissatisfied customers he refunds write a second more positive review of their experience. He has never regretted refunding money and believes it's part of the reason he has over 500 positive reviews. Think of it as an unavoidable portion of your marketing or operations budget; it's the cost of running a business in a crowded local marketplace.
3) Learn from the good and the bad reviews
Reviews act as a 'real-time' focus group that can provide key insights into the health of your business. Business owners should take full advantage of this feedback, and encourage all customers to provide it. Jim fired a staff member when a review mentioned that the massage therapist was texting during a client session. He was grateful for the knowledge and for the ability to prevent a reoccurrence.
Because customers are increasingly relying on online reviews, they are one of the most effective word-of-mouth marketing and reputation-building tools for small businesses. The frequency and recency of positive reviews is a good indicator of a business's reputation, number of satisfied customers, and general appointment volume -- important benchmarks for prospective customers and key metrics as you look to grow your business.
Your response to negative reviews is a great opportunity to show customers that management is responsive to any concerns or dissatisfaction they may have. Although negative reviews may feel like a slap in the face, handling them correctly will generate respect from customers, positively differentiate your business from the competition and ultimately drive sales.
Related
Popular in the Community