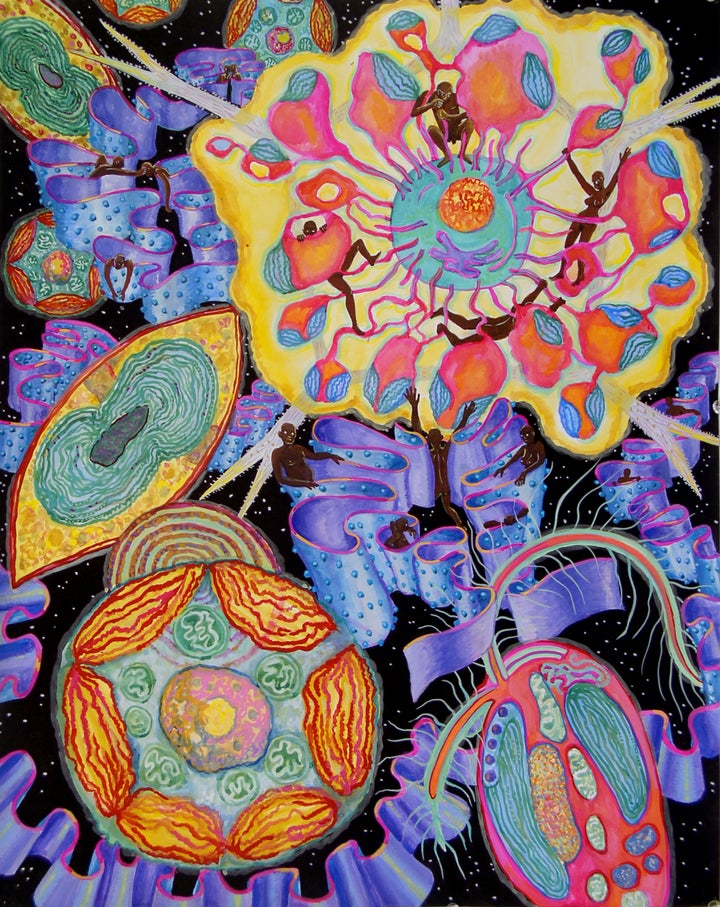 In the late 1970s my wife was teaching in a tenure-track position and we were living on Houston Street in lower Manhattan, near Soho. While working as a consultant on college teaching and as a speech-writer (to, for example, the President of NYU), I fell in with a herd of down-town artists.
One of them proposed doing the "Whitney Counterweight,"" a critical reference to the exhibition of art works put on by a museum then located in a Breuer building on the upper-east-side. The Counterweight would be held in Soho at five cooperating galleries. First, a call for art would be put out, and a committee would view the entries and choose winners.
The reason for the effort was what the organizers regarded as an imbalance in the art chosen and then shown by the Whitney. Allegedly, that museum was giving little or no attention to West Coast artists, in fact to most artists distant from Manhattan, and to women, Puerto Ricans, and to unfashionable types of art. Though I had never painted by that time, I was able, through friendship, to see much of the work submitted and watch the deliberations of the committee.
Visiting a painter's studio, I once aw a sign saying, "Just because nobody understands you doesn't make you an artist." In a similar way, just because whole ranges of artists have been ignored doesn't mean that a specific work is worth choosing. The counterweight committee went through thousands of slides, a process familiar to any curator or prize committee. Some of the pieces were almost comically bad, but besides the schlock, we saw pieces that were playful, fresh, even awe-inspiring. The committee was delighted to bring these pieces to Manhattan.
When the Counterweight was ready, the event received major help from local media. The New York Times published a weekend guide to happenings in the art world, and the organizers were delighted to see their handiwork recommended. The result was that Soho subway exits disgorged enough visitors to keep all of the participating galleries packed. Times coverage of the event continued (scroll down about halfeway, to paragraph that begins, "If the Whitney Biennial comes...").
The experience taught me what could be accomplished by a simple concept, organization, and good relations with media. The organizers didn't diss the Whitney's event; they just said it should be more inclusive, and found a way to demonstrate what was being missed.
New York has of course been a port of entry, but it also can lapse into a northeast provincialism, as caught by Saul Steinberg in his famous New Yorker cover showing a map of North America as Manhattanites sometimes see it. Likewise, in Boston , a traveler once asked how to go to Chicago and was told, "I think you go by way of Braintree," naming a suburb of Boston.
The Counterweight took advantage of the great tradition of the Salon des Refuses, the exhibition of art rejected by the official Salon in Paris going back at least to the era of the U.S. Civil War. One of the works exhibited by the 1863 Salon des Refuses was Manet's Dejeuner sur l'herbe, which became more famous than much of what was officially shown.
Having moved back to the West Coast, I don't know whether the Counterweight called forth anything of the quality of a Manet, or whether it inspired the Whitney to show any great work that it otherwise might have missed, but whether in fine art, music, dance, or drama, the common wisdom benefits from being challenged.