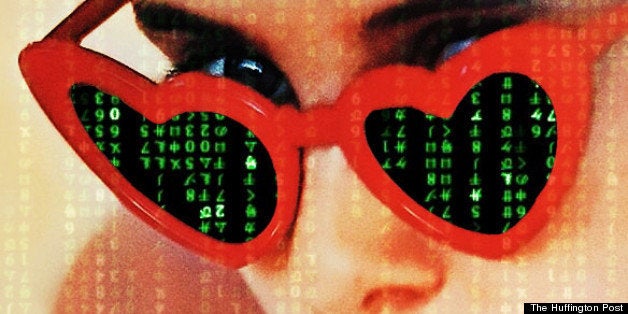 Spanish scientists have engineered a new tool in the cyberwar against sexual predators: a smart chat bot that uses game theory to engage, identify and collect data on would-be pedophiles in Internet chat rooms.
The "Virtual Lolita" is called Negobot, and according to its creators, the computer program is sophisticated enough to fool sexual predators into believing "she" is real.
According to a paper published by researchers at Spain's University of Deusto, the bot approaches conversation like a game, wherein the object is to keep the dialogue going long enough to determine whether the person on the other end exhibits pedophile tendencies. To achieve this goal, Negobot escalates the conversation to levels of explicitness and intimacy, where deemed appropriate.
The program is deployed in a chatroom and becomes a "passive" participant until it is chatted by a user. Once that occurs, the program employs strategic responses that keep its target engaged, all the while building a "record that could be sent to the authorities."
Although chat bots have been employed for this kind of work before, they usually fail because the users they target become suspicious of their "flat" conversation behavior. To avoid this, Negobot uses "a split personality with seven different conversation patterns" and introduces variables like abbreviations and intentional spelling and grammar errors. Its creators think this makes the bot appear more like a 14-year-old girl.
While the program has been tested in a closed Google chat environment, further work is required before it's ready to be unleashed on real chat rooms. Negobot cannot detect irony, for instance.
In an email to The Huffington Post, Laorden wrote that in addition to technical improvements and a desired "second line of collaboration" with social media, the "legislative and legal implications" of using Negobot must be analyzed before the program can be deployed.
Even with such improvements, Laorden said that Negobot is intended as a useful tool -- rather than a replacement -- for law enforcement.
"Negobot could be of great help to detect alleged pedophiles in order to open an official investigation," Laorden wrote HuffPost. "This system will not replace any specialized agent in the law enforcement ... but we believe Negobot could help filtering those suspects to optimize [police] efforts and improve their already great work."
Alluring as Negobot is from an artificial intelligence standpoint, law enforcement agencies around the world have had great success tracking suspected pedophiles.
In 2006, an international task force infiltrated a chat room that was known as a hub for trading child porn, posed as members and collected evidence. More than 700 suspects in what was described as a "global pedophile ring" were arrested worldwide as a result of the investigation.
But tracking would-be pedophiles doesn't just fall to law enforcement. Perverted Justice, a U.S.-based volunteer organization that seeks to create a chilling effect among pedophiles that hit regional chatrooms and social networks, has gathered information -- often through chats -- that has led to 550 convictions since 2004.