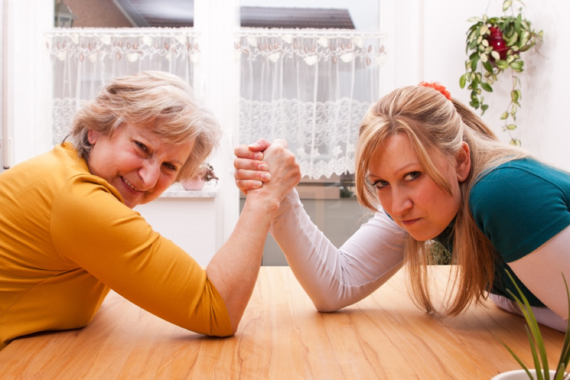 This article isn't about making the buyer or seller on the other side of a negotiation feel good just for the sake of feeling good. It is about some strategies and pitfalls that can turn a negotiation in the wrong direction just when you think you're winning. It's that "winning" thing that can cause a problem, as there must be a "loser" for balance.
No, you're not caving in and giving away the farm in the negotiation. However, there is a strategy that can often be used to give the other side the impression that they're pulling their weight in the negotiation for the home. This strategy uses "throwaway contingencies."
To understand what these are and how to use them, let's use an example contract negotiation for a mid-priced home in a nice subdivision. You're the buyer and of course you want the lowest price you can negotiate. Before making the first offer, read the listing and supporting documents carefully. What is included in the sale and what is not. Even more important, what if anything is specifically excluded?
In our deal, the seller has indicated in the listing that there are a few things not going with the home in the sale:
Freestanding hottub
Childs playground equipment
Chandelier in dining room, family heirloom
You have a first price offer in mind that's not too low so as not to upset them, but low enough to know you're going to get countered with a fair amount more money. So, write up the offer with your price and ask for three things; you guessed it:
Freestanding hottub
Child's playground equipment
Chandelier in dining room
I know, they specifically excluded them, but that doesn't mean you can't ask for them in your offer. Here comes their counter offer, and of course they ask for more money and again take away the three contingent items. You come back with a slightly lower offer, and you ask for two of them again, it doesn't matter which two. You don't want them; you just want to throw some extra things to think about into the negotiation.
This negotiating keeps going back and forth, and you give up those unwanted contingency items one at a time for a monetary tradeoff. When it's all done, you get a pretty good price and they get to keep all of their stuff you didn't want anyway. Everybody perceives that they have won.
There is a hidden pitfall in any tough stance negotiation as a buyer. If you are really hard and get that seller down near their bottom line, it could seem like a win, and it may be. However, when the inspection is done and the repair list created, it's time to start a whole new negotiation. If the seller is really beaten up price-wise, you just may not get any give on the repairs.
You can be a real winner in a home purchase negotiation and still leave the seller feeling they've cut a decent deal as well. If you get to the repair negotiations with this balance, you're more likely to get some money or repairs as well.
Popular in the Community