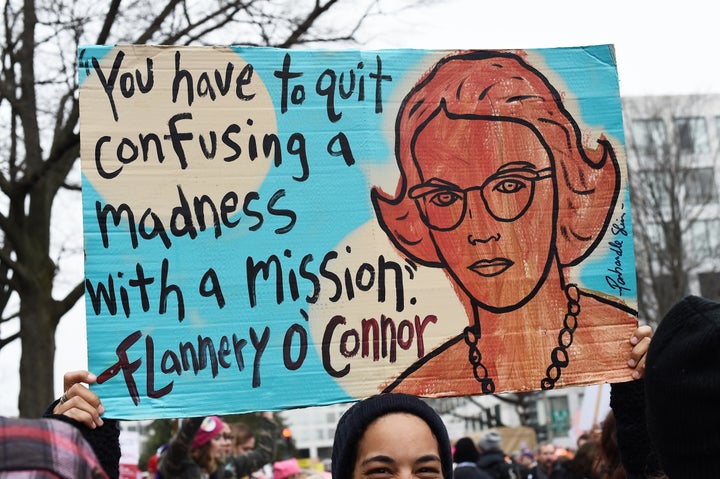 Champions of the arts bristled last week at a report from The Hill that President Donald Trump's agenda might include axing the National Endowment for the Arts (NEA) and the National Endowment for the Humanities (NEH) ― along with many other severe budget cuts.
A report, however, is not a budget plan, and a president's proposed budget is not a final policy. Citizens remain a crucial part of government; vocally and energetically supporting or opposing specific policies can sway elected officials. (Not sure about this? Check the NRA's influence over gun control, backed by millions of highly mobilized members.)
So what can a mere individual do to save national arts and humanities funding? We talked to a few organizations working in the trenches to advocate for cultural institutions, and here's what they said:
1. Know the stakes.
Suzanne Nossel, the executive director of PEN America, pointed out that though the budgets of the NEA and the NEH are small, "the impact is significant. They fund things that can't attract for-profit dollars. Even more than that, the signal [axing these institutions] sends ... is dangerous in a way that reaches far beyond even the impact of these important agencies."
"The NEH ... has a national mandate," said Stephen Kidd, the executive director of the National Humanities Alliance (NHA), in a phone conversation with HuffPost. "So it's supporting humanities work in small towns all around the country ... there really aren't other funders out there that are supporting that kind of work on that kind of scale."
2. Sign a petition.
"The most important thing will be signing petitions so it's a real show of force in numbers," Nossel told HuffPost.
Not to worry: PEN America launched a petition on Tuesday, addressed to Congress, which urges representatives "to reject any budget brought before Congress that eliminates funding for the arts and humanities."
A Change.org petition addressed to NEA Chairman Jane Chu, Trump, and several other lawmakers specifically pleads for the NEA, stating, "These great organizations must be spared and should not go quietly into the night."
3. Call your representatives.
Not sure how to contact your congressional representative, or even who that is? Find your representative by zip code here, and other elected officials here. The best bet is to call your own representative ― even if they already hold your own position, to ensure that support is being shored up ― as well as congresspeople from relevant committees.
When lobbying one's representatives directly, "the most important thing is to talk in specific terms about what's going on in their own communities, in their own districts," said Kidd. "That's what members of Congress are really most concerned about."
Nossel suggested that voters "talk about the value of arts and culture in their lives, for the economy, for education, for tourism." She added, "The fact that really from a fiscal perspective, this makes no sense. These cuts are far too small to make any dent in the federal budget, so it can't be justified as an austerity measure." That's because the NEH and the NEA budgets each make up a fraction of one percent of the federal budget ― not to mention that their dollars have a stimulating effect on the artistic economy.
Arlene Goldbard, chief policy wonk of the U.S. Department of Arts and Culture (USDAC) (which is not a government agency, but a grassroots-oriented national arts advocacy organization), argued in a phone conversation with HuffPost that the practical angle might not be the strongest. "What we need to argue is for cultural values [...] for what we stand for and how we want to be remembered," she said, noting that pushback against NEH and NEA defunding would work "if people are successful in connecting arts funding with arts education for kids in the community, with freedom of expression, larger expression of cultural rights."
4. Go see your representatives in person.
Phone calls, as seasoned political activists know, make a stronger impression on politicians than emails. Pages of angry emails simply don't have the same direct impact as phone lines clogged by voters, each waiting to have the same forceful conversation with their representative's staff.
So it makes sense that talking to representatives (or their staff) in person would have an even stronger effect. In a November tweet thread immortalized on Lifehacker, writer and former Congressional staffer Emily Ellsworth pointed out that often the same few people would come to town halls. "If you want to talk to your rep, show up at town hall meetings," she tweeted."Get a huge group that they can't ignore. Pack that place and ask questions."
You may be able to join forces with an organized effort. For example, Kidd told HuffPost, the NHA is heading to Capitol Hill in March for Humanities Advocacy Day, an annual excursion which may have extra significance this year. The event, he said, would be an opportunity to personally lobby congresspeople to support the NEH.
5. Organize an event in support of cultural institutions.
A peaceful march, a rally to restore sanity, a flash mob to save arts funding ― coming together to publicly show solidarity and support can build force behind a political initiative.
If you have thoughts about the state of culture in America today, the USDAC offers one outlet: their third annual People's State of the Union, a national event that seeks to elevate people's voices and give an alternative vision of America.
"What we do is make free training, and a lot of free ancillary material, available to anybody who wants to host a story circle in their community that gives people the opportunity to reflect on their own perception of the state of our union," explained Goldbard. "People upload their stories to a portal, and those are available both for everybody to peruse and for people to base their cultural policy on." (Plus, the resulting insights on American culture are transformed into a lyrical, collaborative address by a team of poets.)
6. Remember that your voice could make a real difference.
"These efforts have failed in the past," Nossel said. "It's far from the first time these cuts have been proposed, and every time they've failed."
Goldbard agreed. "This is a total reprise of something that's been tried before and not succeeded." She also argued that the NEH and NEA cuts, floated just as Trump's administration geared up to take drastic steps on other controversial issues such as the Keystone XL and Dakota Access pipelines, might merely be a distraction for activists. "It may just be a tactic," she said, noting that it's important to contextualize possible arts cuts within a constellation of other urgent issues. "But if it's not just a tactic, it's important for groups like ours to hold the line."
Victoria Hutter, a spokesperson for the NEA, told HuffPost via email that the NEA "is operating under a Continuing Resolution for FY17, which goes through April 2017," much like other federal agencies. She added. "We look forward to participating in the usual budget process for the FY18 budget with OMB [Office of Management and Budget] and The White House." As that process goes forward, anyone concerned about the arts ― or other parts of the budget ― can make their voice heard by contacting their representatives.
As the Trump administration moves forward, with a flurry of executive orders and proposed budgetary measures, there are a lot of moving parts for progressives to keep their eyes on. Should changes to the NEH and NEA actually be among them, at least the game plan for saving them seems clear: Dial early, dial often.
Support HuffPost
The Stakes Have Never Been Higher
Related
Before You Go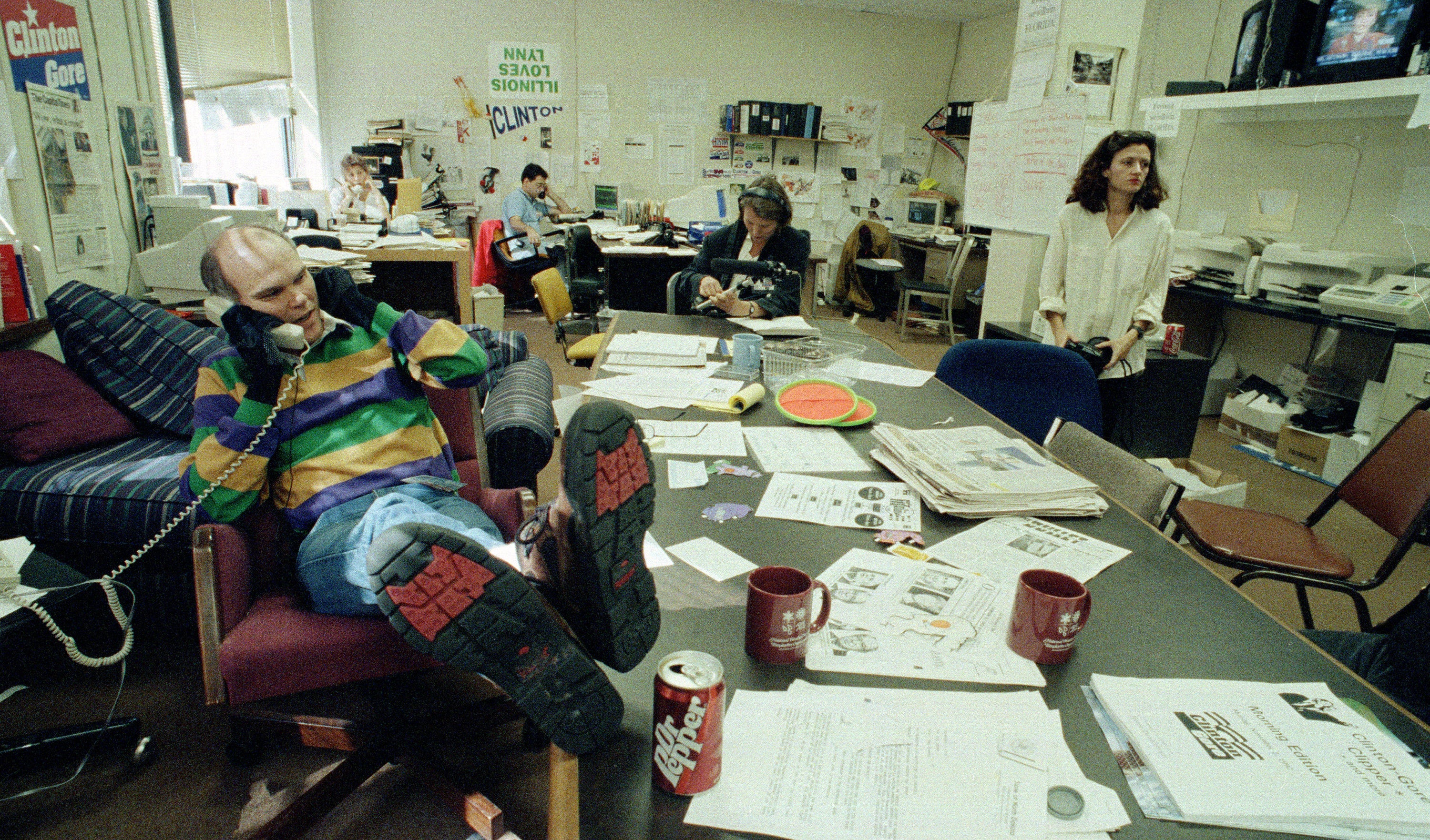 12 Fascinating Political Documentaries To Stream
Popular in the Community