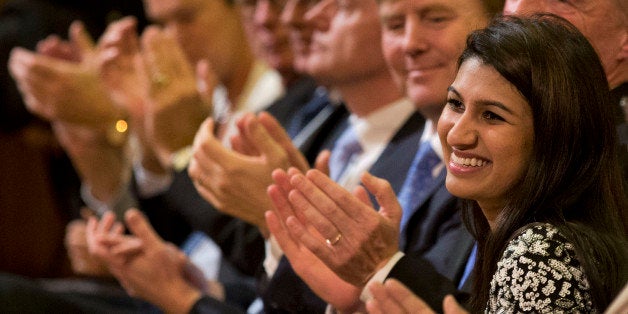 THE HAGUE, Netherlands (AP) — An American teenager has won a prestigious international prize for her charitable work to help orphans in India and other vulnerable children.
Neha Gupta, an 18-year-old of Indian descent from Philadelphia, was awarded the International Children's Peace Prize Tuesday by Nobel Peace Laureate Desmond Tutu at a ceremony in The Hague.
She was honored for setting up a foundation called Empower Orphans when she was just 9 after visiting an orphanage in India. The foundation has since helped thousands of children.
Marc Dullaert, founder of children's rights organization KidsRights, says Gupta, "discovered at a young age that it is possible to take action as a child and help vulnerable children."
The winner of last year's Children's Peace Prize, Malala Yousafzai, went on to win this year's Nobel Peace Prize.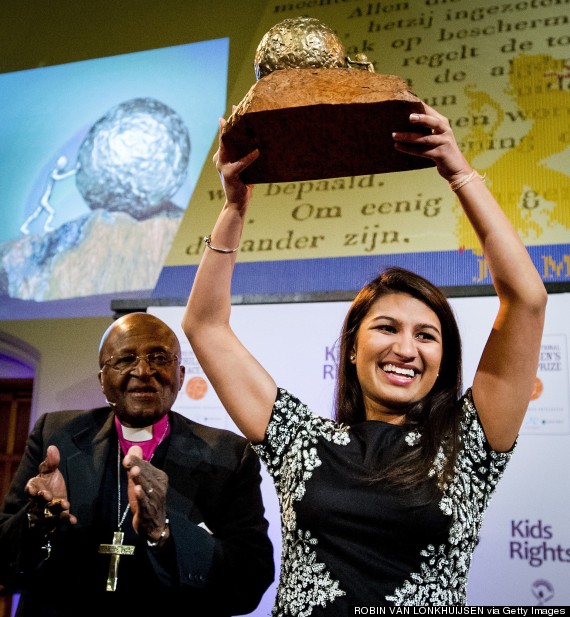 Desmond Tutu applauds Neha Gupta at the 10th International Children's Peace Prize Awards. (Photo: ROBIN VAN LONKHUIJSEN/AFP/Getty Images)
Related
Before You Go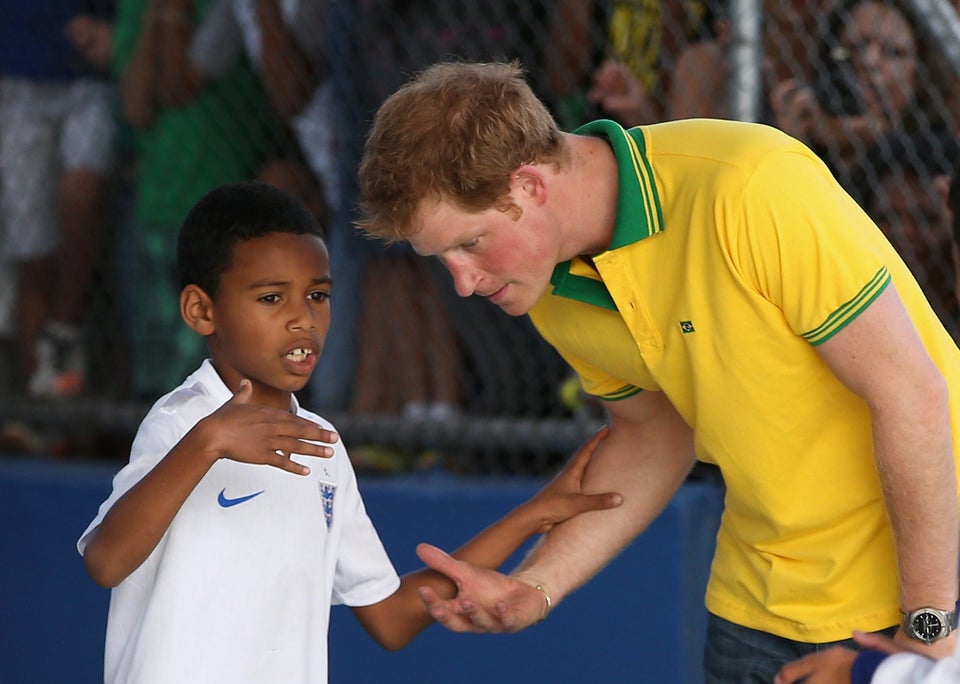 Prince Harry Visits Orphans In Brazil