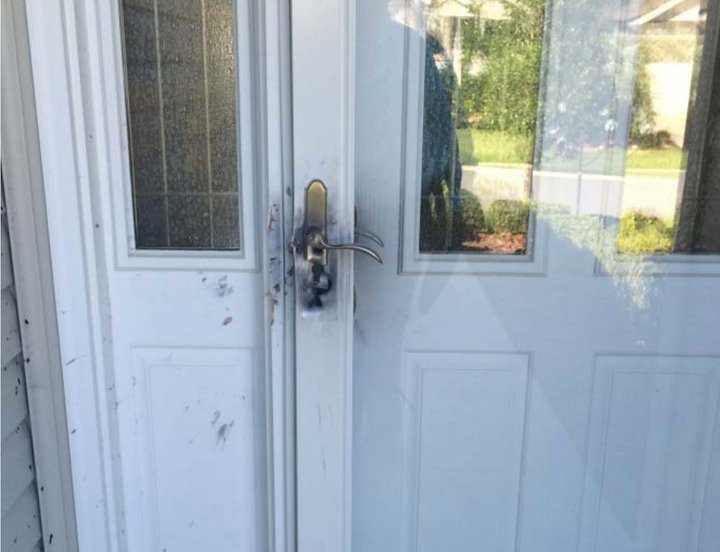 On Monday, according to police, a drunk Florida man who was obsessed with his female neighbor stood outside her house and fired 33 rounds into it with a semi-automatic handgun.
The woman, who has not been named, told police that Howard Sparber, 69, had been harassing her with sexual propositions since November of last year. She told police that Sparber had been stalking her, and she'd begun taking deliberate steps to avoid him. At one point, she said, he pointed a gun at her making her fear for her life. 
Luckily, she wasn't home when Sparber opened fire on her residence, blasting into the storm door, front door, foyer and kitchen cabinetry, and causing around $3,000 in damages. Police say he shot up her house in an attempt to get inside.
This case is frightening, but the narrative is altogether familiar. It offers a perfect example of what happens when male entitlement and guns collide.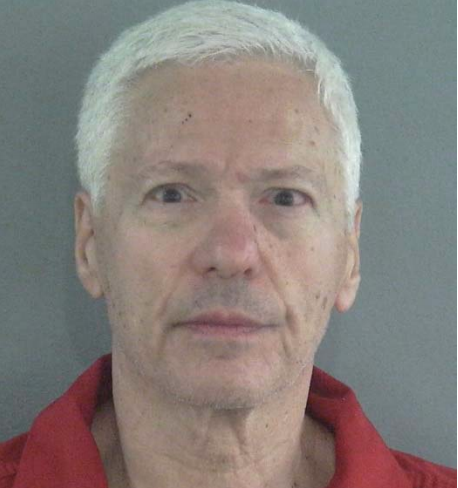 There are so many examples of armed men becoming violent after being sexually or romantically rejected by women, that it's hard to single out any one story.
In January, police say a man shot and killed a Pittsburgh woman outside a bar after she rejected his sexual advances. A security guard testified at a preliminary hearing that he said he was going to "merk" her just moments after she turned him down.
And earlier this month, according to investigators, a teen stole his father's gun, kidnapped his ex-girlfriend and then shot her because she broke up with him.
These stories are as tragic as they are intimately familiar and unsurprising.
And often these tragic crimes are committed in the wake of a breakup -- specifically breakups where the woman has chosen to end the relationship. Experts believe this pattern exists because, in cases of abusive relationships, men escalate the use of violence when they feel like they're losing control.
Of course, easy access to guns makes it far more likely that women in these cases will face deadly violence. Research has found that if an abuser has access to a gun, the victim is five times more likely to be killed.

Male entitlement impacts the lives of women on a daily basis. In smaller doses, it can make daily life more uncomfortable and exhausting for women -- and, as author Jessica Valenti has argued, its cumulative effect can be quite traumatizing.
The everyday impact of male entitlement is facing sexual harassment at work. It's being catcalled as you walk down the street; not just one day but almost every single day of your adult life. It's having to think about what you wear before stepping out of the house, in the hopes of avoiding leering comments about the lift of your butt and the size of your breasts. It's being told to smile, and then being called a bitch if you don't comply. 
But when male entitlement is paired with a gun, the result transcends being uncomfortable or exhausting or even traumatic. 
Melissa Jeltsen covers domestic violence and other issues related to women's health, safety and security. Tips? Feedback? Send an email or follow her on Twitter.
REAL LIFE. REAL NEWS. REAL VOICES.
Help us tell more of the stories that matter from voices that too often remain unheard.