A California neighborhood is making sure this elderly woman has a merry and bright holiday season, despite a minor Christmas setback from a local Grinch.
After Natalie Conkel's light machine was stolen from outside her California home in November, her community helped restore her holiday spirit by decorating her entire house with new lights and Christmas decor, KTVU reported. As this was the first holiday Conkel had celebrated since the death of her husband, her neighbors' outreach was particularly special.
"This is wonderful. I [am] really, really shocked and very grateful and very thankful to have such wonderful neighbors," she told the news outlet. "Now I can celebrate Christmas. Now it will be much better."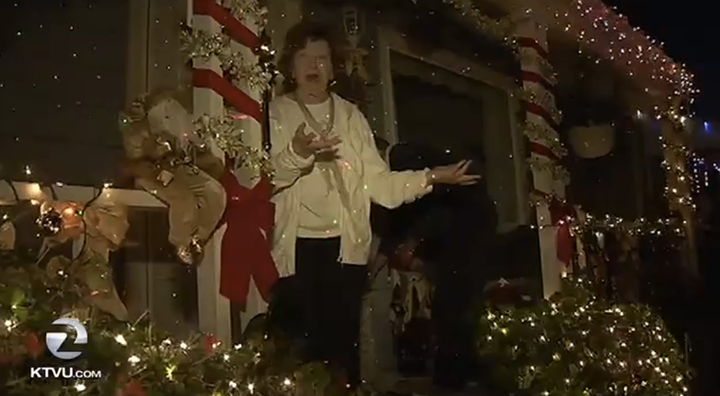 Conkel, who lives in San Lorenzo, has had difficulty celebrating Christmas since her husband died five years ago. To help herself get in the holiday spirit this year, she purchased an outdoor machine that projected green and red lights onto the house, but was upset to find it stolen just days after she set it up. Conkel called her neighbor, Leslie Lewis, and told her about the robbery, Today.com reported, and Lewis then set up a plea to help redecorate Conkel's house on the town's community Facebook page.
"From there it just kind of snowballed and we had tons of people dropping off decorations at my home every day leading up to the day we decorated her house," Lewis told the news outlet.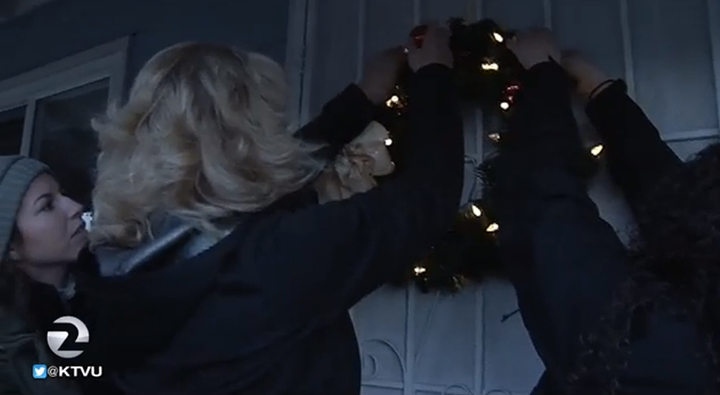 The decoration mission was top secret. Conkel's son, David, took his mother out to dinner on November 24 while dozens of neighbors adorned her home with wreaths, bows, lights and ribbons. When the pair returned to the house, they were greeted with Christmas carols sung by an elementary school choir and hot chocolate and goodies from local businesses. And according to the San Lorenzo community Facebook page, nearly $500 in cash was donated to help Conkel cover her electrical bills.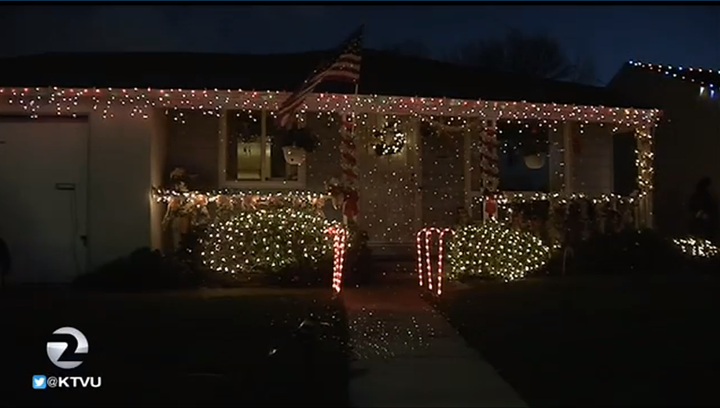 "It's so nice to see people that I don't even know coming together for me, a stranger," Conkel told Today.com. "It was beyond nice and beyond wonderful."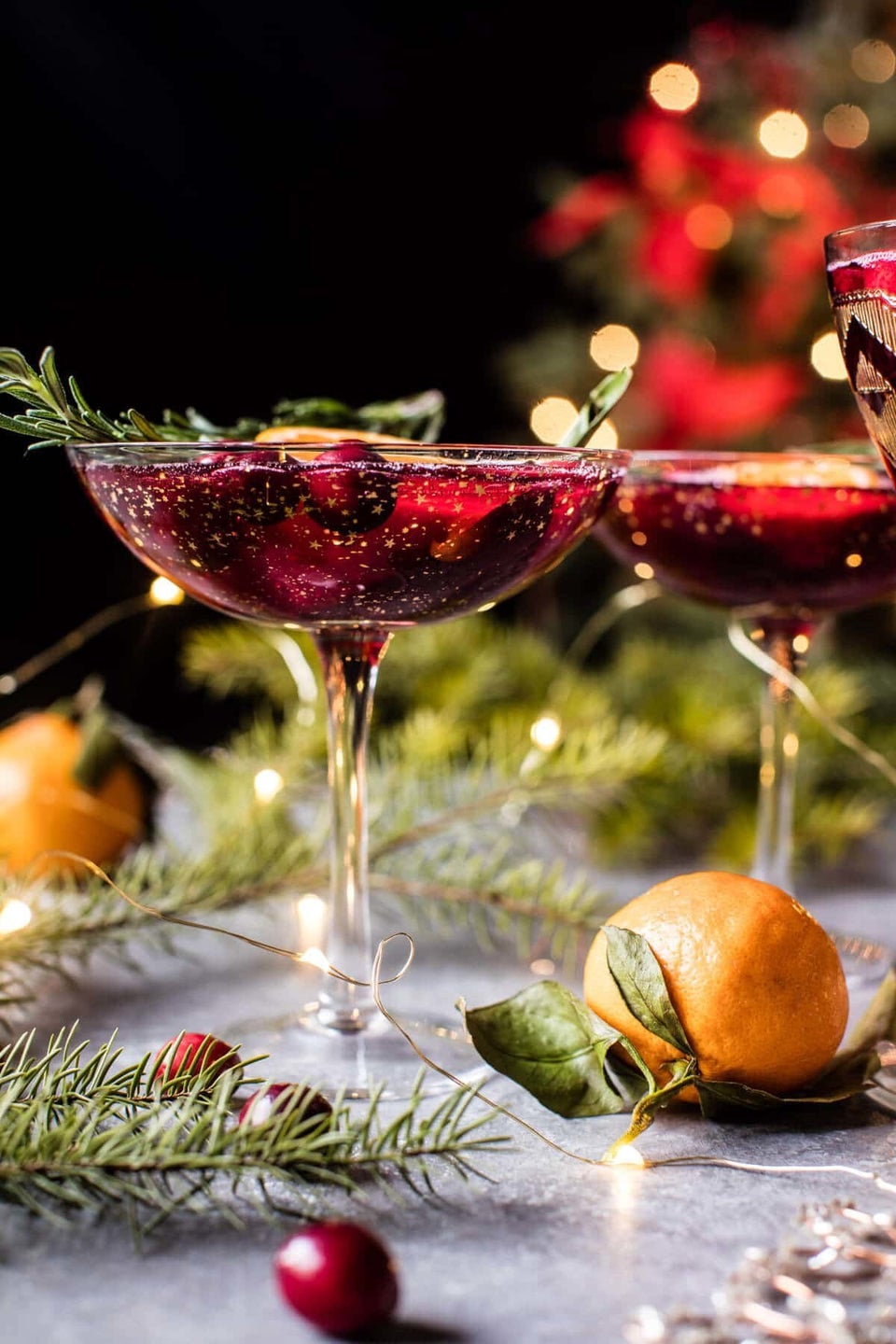 Holiday Cocktails By Liquor