They say it takes a village to raise a child, and in this case, it takes a village to plan a wedding too.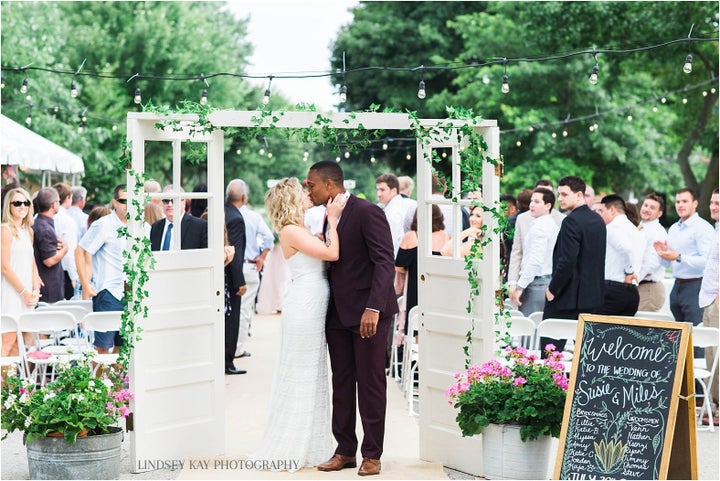 Susie Osei, 24, is a proud product of the Mount Prospect, Illinois childhood neighborhood where her parents still live ― the 200 block of South Pine Street. So it's only fitting that the neighborhood banded together to throw her and her high school sweetheart Miles the block party wedding of their dreams on July 30.
"We had our first kiss playing spin the bottle at my parents' house on Pine Street, and Mount Prospect is where we grew up together," Susie told The Huffington Post. "My block had always thrown block parties for other events. It just seemed so much more meaningful to be home for our big day than anywhere else."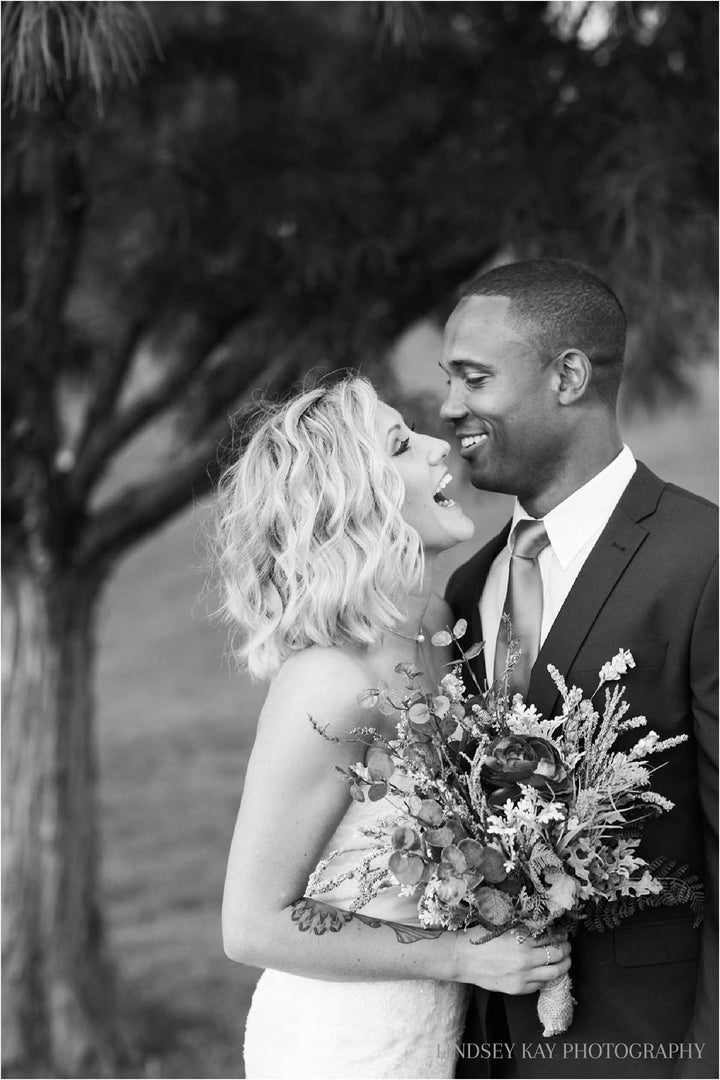 Susie and Miles got engaged in January, but because Susie's mother suffers from Alzheimer's, the pair wanted to marry quickly so that she could experience the wedding fully. That meant not wasting time finding another venue.
"Miles became more aware of the fact that having my mom still present ― and I don't mean physically ― on the day we got married was more important than waiting for a time that would be less complicated," Susie told HuffPost.
Susie's family sent letters to all the neighbors, asking if they'd be OK with a block party wedding, and they got a resounding "yes!"
"Their responses weren't just giving us the okay ― it was every single one of them requesting to be involved, letting us know they were so excited and that they wanted to do anything they could to help," Susie said. "Although we were so thankful, we weren't surprised. That's Pine Street."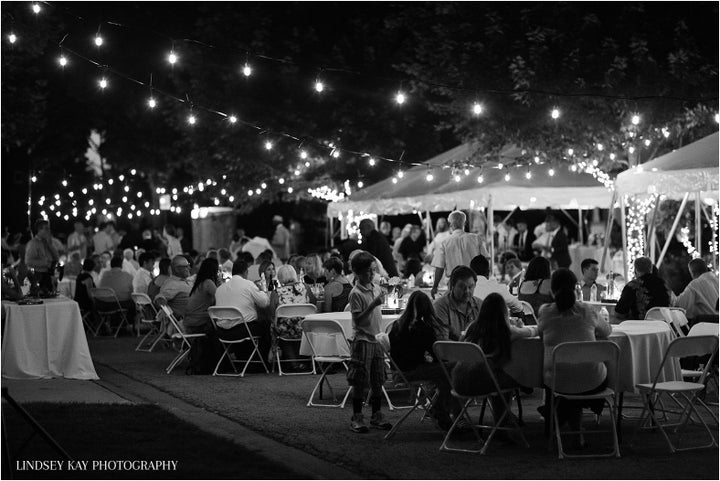 During the months following the proposal, neighbors scrubbed and soaked over 400 forks and knives, cut fresh hydrangeas from people's gardens to be used as centerpieces and ironed 100 feet of burlap for the ceremony runner ― among other wedding planning tasks.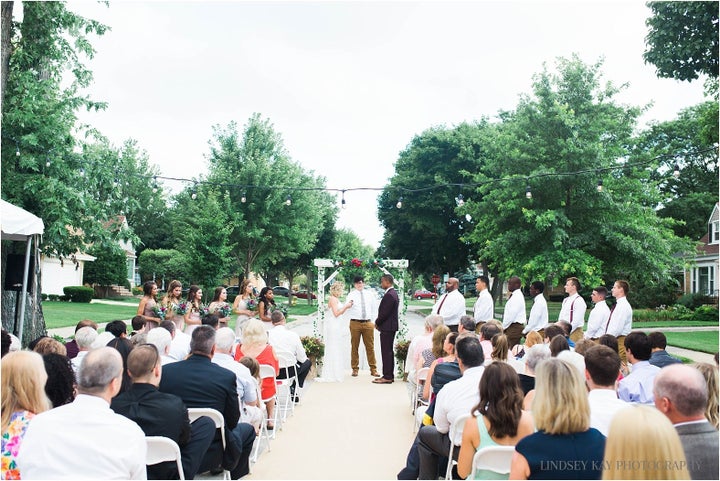 In the end, the wedding was a smashing success, not only because of Susie's neighbors but also because her mother got to enjoy the big day fully.
"I feel like I believe in miracles a little more after seeing her mobile, laughing and happy the day of our wedding," Susie said. "It really just made all the work that went into planning this wedding so much more worth it."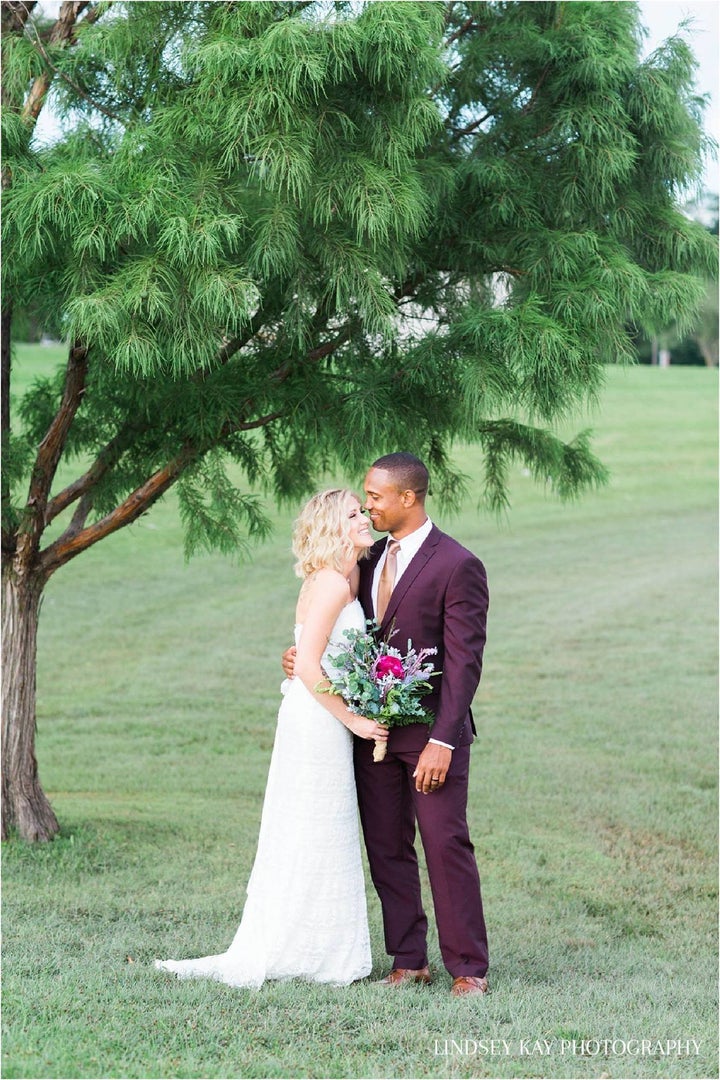 Susie and Miles' love story is straight out of a movie. Miles was the star quarterback at their high school, and the two met freshman year in math class. Susie was determined to not give Miles a shot, but he won her over by the time their junior year began.
The two are currently in grad school, with Susie studying counseling and Miles pursuing special education. They are excited for what the future holds.
"As much as we'd both love to start a family as soon as possible, we'll try to wait until after completing our masters," Susie said. "But who knows! We definitely know there's no right time for anything in life. Plans might change."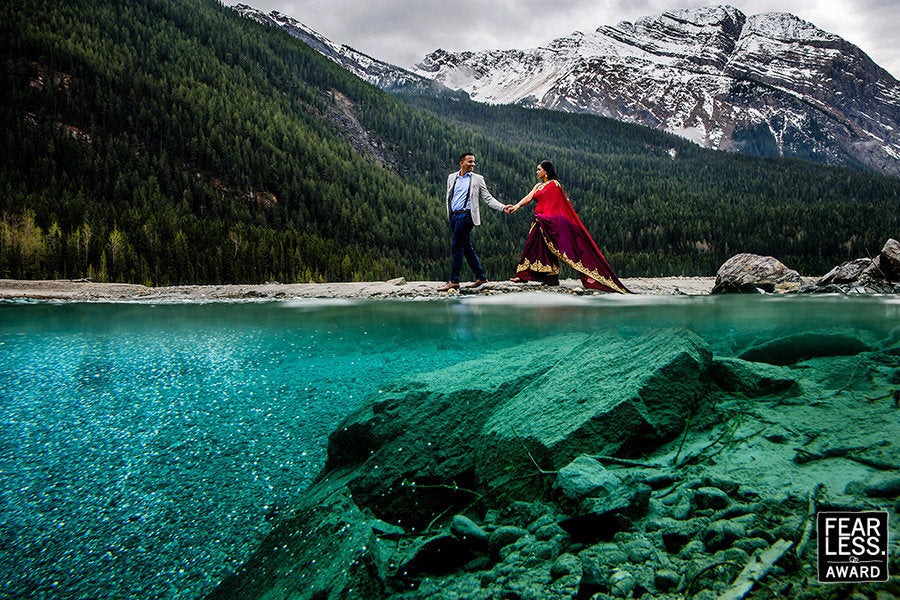 Award-Winning Wedding Pics