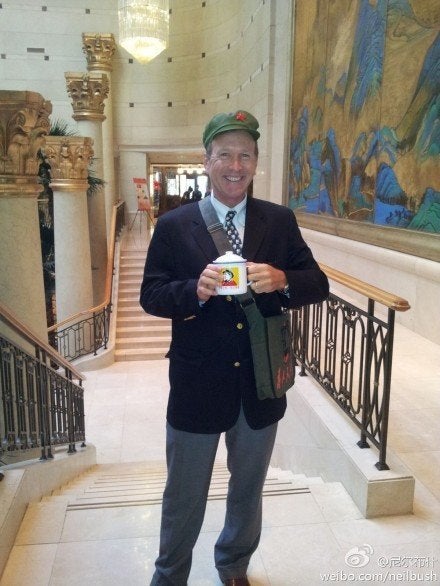 Neil Bush, younger brother of former President George W. Bush, raised some eyebrows on Monday after posting a picture showing him decked out in gear traditionally associated with members of the Chinese Communist Party.
The attached picture shows a smiling Bush holding a mug with a graphic of Chairman Mao Zedong. He's also wearing an archetypal green communist officer's field cap and has a similarly colored messenger bag with Mao imagery slung around his shoulder.
The Wall Street Journal, which flagged Bush's bizarre picture, notes that reaction in the Chinese community has been mixed, ranging in the Weibo community from confusion to outrage. Though many took it as a joke, one person likened it to dressing up in Nazi gear and posting a photo on Twitter, the Wall Street Journal reports.
Website Beijing Cream, which posted earlier on Bush's photo, also provides responses from Weibo users.
The picture seems somewhat strange, but it is likely not the biggest controversy Bush has managed to stir in Asia. During a deposition taken amid a divorce proceeding in 2003, Bush admitted to taking part in sex romps with women while on business trips to Thailand and Hong Kong.
Before You Go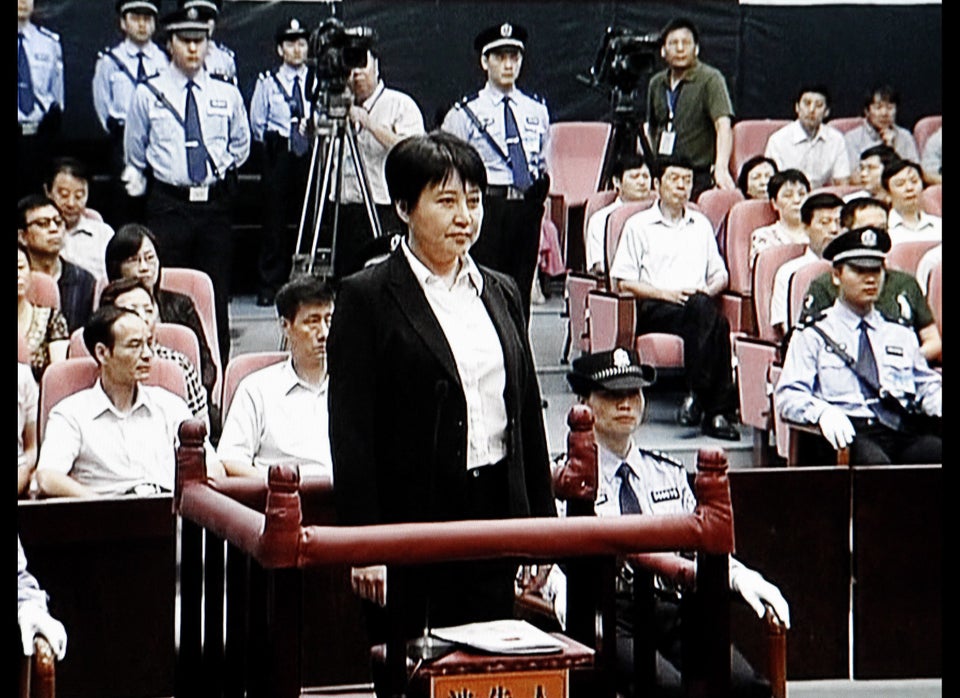 China's Murder Scandal Of The Decade
Popular in the Community