Tyson pointed out in a series of tweets that the agencies' combined budgets are roughly equivalent to what Americans spend annually on lip balm, and would fund fewer than five hours of military spending.
The famed astrophysicist also hinted at the small-mindedness of such a proposal.
But he made sure to note that he was simply delivering the facts — not pushing his own political views.
CORRECTION: This article previously misstated how much of the federal budget is allocated to the NEA and NEH. The figure is approximately 0.01 percent, not 0.0001 percent.
Before You Go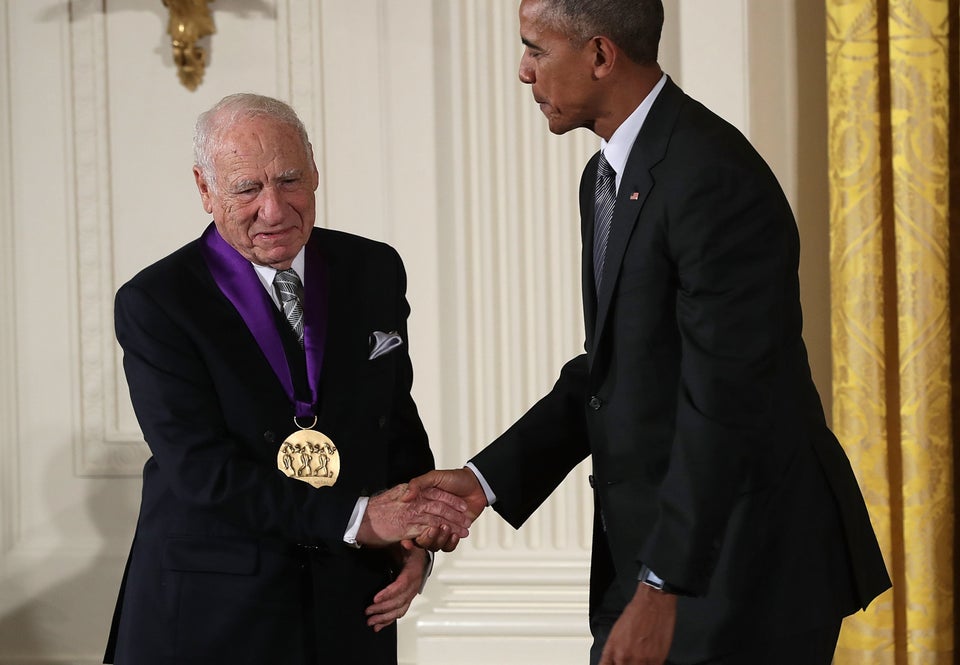 President Obama Honors National Medals Of Arts And Humanities Recipients
Popular in the Community