Less than 24 hours after a spectacular, super "blood moon" eclipse, and the same day NASA tells earthlings that water has been found on Mars, astro-boss Neil deGrasse Tyson hugged a very precious robot!
At the Clinton Global Initiative on Monday, an adorable humanoid named Pepper joined Tyson on stage at "The Future of Global Impact" conference, to tell attendees a bit about itself and share a tender embrace with the renowned astrophysicist.
Pepper, produced by French robotics company Aldebaran, is designed with emotion recognition and an incredibly intuitive interface, so much so that it complimented Tyson's colorful vest.
"And wow, that's a fine outfit," Pepper says. "Your style is really out of this world."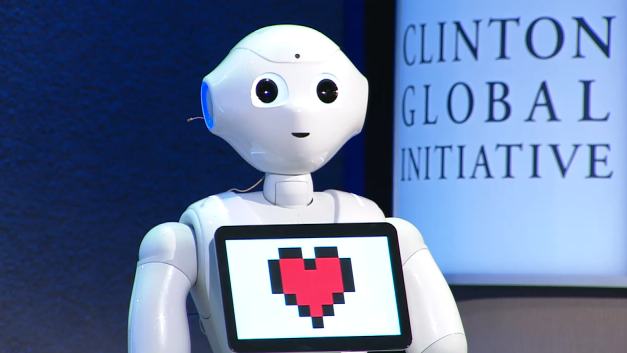 After explaining how it plans to use its remarkable, emotional abilities to help the elderly and work in healthcare, Pepper coyly asks Tyson for a hug, for which he readily complies. It is over-the-moon cute!
Watch the exchange below, at about the 10-minute mark.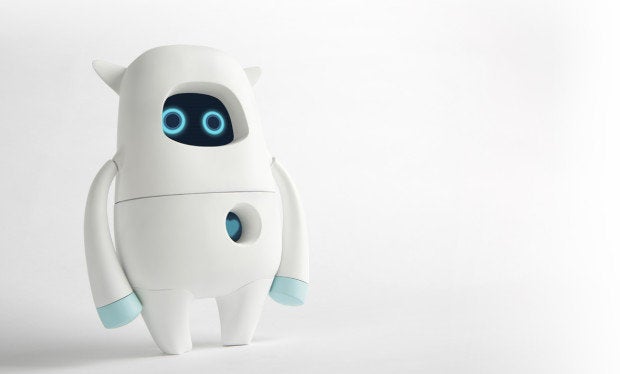 Meet Musio: AKA's Artificially Intelligent Robot That Simply Wants to Be Your Friend
Support HuffPost
The Stakes Have Never Been Higher
Related
Popular in the Community