Her mic cut out before she had finished accusing Neil deGrasse Tyson of sexual assault, but Tchiya Amet El Maat went on anyway, talking loudly enough that even people in the back of the theater got the message. "I don't know how I did that," Amet, now a natural health therapist and wellness coach, told HuffPost recently. "I have a very soft voice."
It was April 21, 2010. Tyson was doing a Q&A segment at a NOVA scienceNOW Cosmic Conversation event at San Francisco's Palace of Fine Arts Theatre. There, in front of a live audience, with "NOVA" executive producer Paula Apsell watching, Amet confronted the famous astrophysicist.
"I'm here in honor of all the people that you raped, assaulted, harassed, violated, denied," she said, "and for the lives that you affected and for the lives of their parents and their friends and everyone that was involved when you were a TA in grad school at UT Austin in 1984 ― including myself."
To our knowledge, the incident received no media attention. Amet could've sworn the event was taped, but no broadcast exists. "NOVA" "doesn't have recorded footage of that event," a representative of Roslan & Campion PR firm said. As far as anyone not in the theater that day was concerned, the first public accusation of sexual misconduct against Neil deGrasse Tyson simply never happened.
Eight years later, in a very different media and cultural environment, two more women have come forward with allegations against Tyson: Bucknell University astronomer Katelyn Allers and Ashley Watson, a former assistant to Tyson who worked on his latest "Cosmos" series. Their stories, first reported by a religion and spirituality site called Patheos.com, exploded across the internet last week. Fox and National Geographic announced that both companies have launched investigations into the "Cosmos" and "Star Talk" host's conduct as a result.
What Amet had begun in 2010 had reached some kind of fruition in 2018. Watson told HuffPost she decided to come forward after she heard audio of Amet telling her story to Patheos in early November. And Amet said she heard much the same thing from Allers.
"They could hear the truth in my voice," Amet said, "and they both knew if they spoke up it would add credibility to my story."
Regardless of whatever else may come as a result of her allegations, Amet, intentionally or not, had ensured something would come of Watson's and Allers'. By telling and retelling her story, she had freed other women of the burden of being first.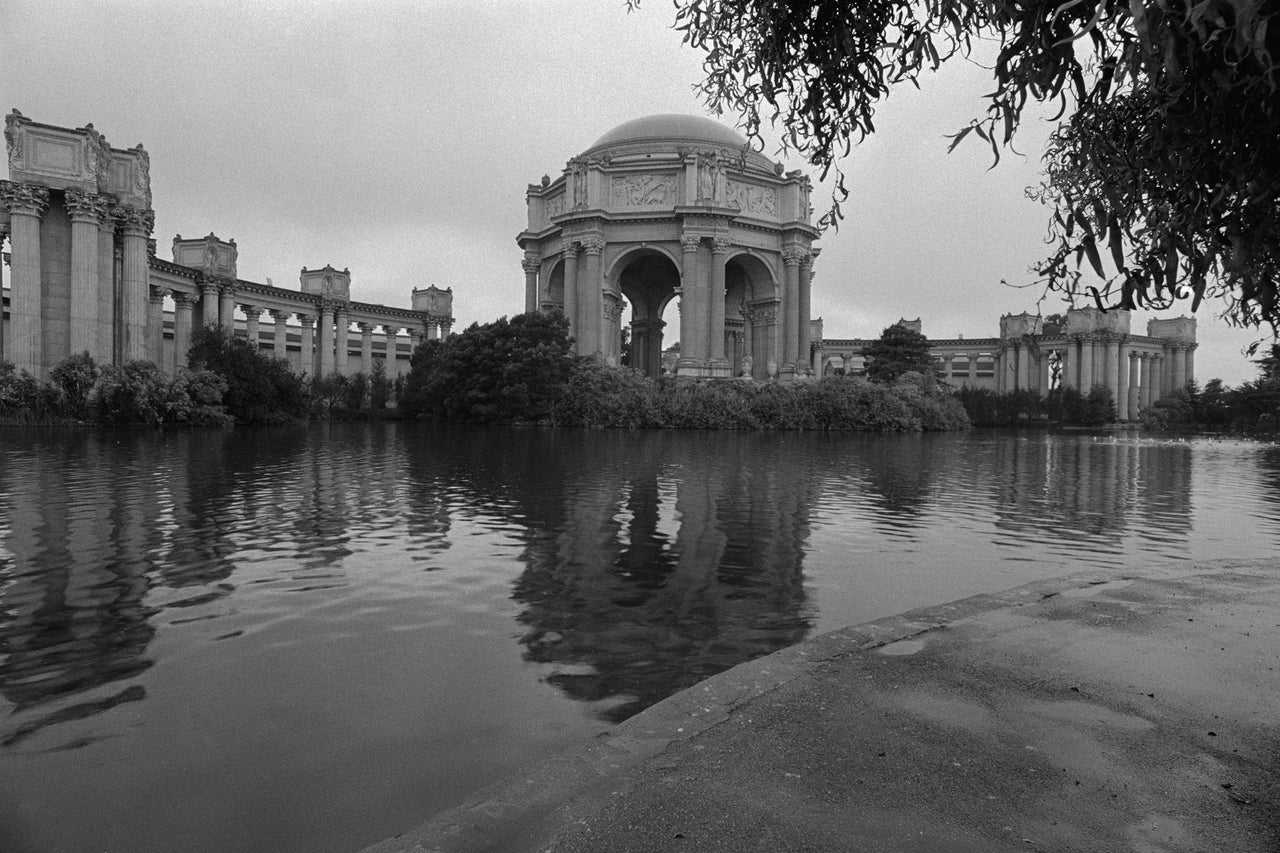 HuffPost first reached out to Amet in 2017, after she tweeted about the burgeoning Me Too movement in October. In a tweet hashtagged #metoo, she linked to a 2014 blog post she called "My Rape Story," in which she alleged Tyson had raped her when he was a doctoral candidate at the University of Texas at Austin, where she had been an astronomy student.
Amet said she met Tyson when she enrolled at UT in 1983. She was about 23 and still went by her given name, Staci Alison Hambric. At the time, Tyson was pursuing his doctorate and working as a teaching assistant at the university. As Amet tells it, they were the only two black students in the graduate astronomy program; naturally, Tyson was asked to give her a tour of the campus. They became friends.
The alleged rape didn't occur until fall 1984. Thirty years later, in June 2014, Amet described the incident in a report filed with the Austin Police Department. Her name was redacted in the document, which Amet provided to HuffPost:
[Redacted] stated that the assault occured [sic] in the Fall of '84 in unknown apartments near 26th/Guadalupe; possibly 2607 San Gabriel but unsure. [Redacted] stated that she and Tyson were attending school at the University of Texas when she and Tyson were going to study on this unknown date. stated that Tyson handed her a glass of water (possibly contained a date rape drug). [Redacted] stated that she had had blacked out. Upon coming to, [Redacted] found herself naked on a bed with Tyson performing oral sex on her without her consent. [Redacted] then stated that Tyson realized that she had come to when he suddenly then got on top of her (naked as well) and penetrated his penis into her vagina. I asked [Redacted] if Tyson had climaxed or how many times did he thrust into her but she stated that she soon blacked out again. [Redacted] then woke up in another place the following day unsure of what had happened.

[Redacted] stated that she waited so long to report this because she had been advised numerous times by numerous people that Tyson was a high profile person and that no one would believe her or that Tyson would sue her for defamation of character. They all told her that Tyson would ruin her life in all kinds of ways once realized that it was reported. [Redacted] response to them was that Tyson had already ruined her life for over thirty years and continues to do so with all of the pain an [sic] anguish. [Redacted] finally built up the courage to do so after being helped by several help groups of violence etc.
On Saturday, Tyson released a lengthy statement on Facebook denying all of Amet's accusations, as well as responding to the accusations leveled against him by Allers and Watson. In the statement, Tyson apologized to Allers, who said Tyson "grabbed" her while she took a picture with him at an American Astronomical Society (AAS) meeting in 2009. He also reiterated an apology he reportedly made earlier this year to Watson, who said that Tyson made inappropriate sexual advances over wine and cheese at his apartment.
With regard to Amet's allegations, Tyson said that he and Amet briefly dated, were intimate "only a few times" and suggested that "a false memory" had been placed in her head, because the rape "never actually happened." In what appeared to be an attempt to cast doubt on Amet's credibility, the astrophysicist went on to note that she posts videos showcasing "colored tuning forks endowed with vibrational therapeutic energy," a behavior he called "odd."
On Monday, Amet described Tyson's statement as "ridiculous."
"The first time I read it, I laughed because it was so unreal," she said. "We never dated. I don't even understand how he could even have that concept. That's something he just completely fabricated. There's not even a shred of truth to that, not even a tiny, tiny portion of microcosmic ... there's not any truth to that.
"I thought he would deny" the rape, Amet added, "but that was really ... I just wasn't expecting it. And it makes him look worse, too. I don't think anybody really believes him after that."
Before the event in San Francisco, Amet told a few friends and family members about the alleged incident at UT. She said she also told a university counselor back in 1984, before she dropped out of graduate school entirely. (The counselor did not immediately respond to HuffPost's request for comment.) She didn't tell her mother, Jane Hambric, until shortly before her death in 2010.
Prior to the NOVA scienceNow Cosmic Conversation, Amet had no intention of going to the police or the media. But, she said, her memories of 1984 never faded. In 1995, she decided on her new name, Tchiya Amet, as a way of moving on from the trauma she said she experienced in Austin.
Around 2006 and 2007, Amet emailed two former professors in the hopes of getting recommendations to apply to graduate school again. In her correspondence, she decided to explain that she'd originally dropped out of school because of an alleged incident with Tyson. They gave her letters of recommendation, she said, but that was the end of those interactions. (Amet was not able to provide HuffPost with copies of that correspondence.)
In the ensuing years, Amet said she would sometimes see Tyson on television and feel sick. "I always go back to that: the flashback, that was the trigger. If there was something that wasn't right or I was down on myself or [asking] ― Why am I like this? Why isn't this working? ― I would always go back to that."
That's why, Amet said, one of her friends alerted her to the event in San Francisco's Palace of Fine Arts Theatre in 2010, featuring Tyson himself.
At first, Amet wanted nothing to do with it. But she said her friends prompted her to go, saying, "No, you've got to confront this. You've got to move past this."
"They inspired me," Amet said.
So she agreed to go to the event, with the specific intention of confronting Tyson in person for the first time.
April is Sexual Assault Awareness Month. That's partly why Amet and her friends chose to arrive at San Francisco's Palace of Fine Arts wearing the advocacy month's official color, teal. (HuffPost spoke to three of Amet's friends who attended the event with her, who requested that their real names not be used.)
"Every single one of us were like, 'Girl, whatever it is you gotta do, we are only here to witness and be present for you,'" explained one of Amet's pseudonymous friends, whom we'll call Sarah.
According to Amet, the Palace of Fine Arts Theatre ― with a capacity of over 900 people ― was packed with fans of Tyson, who had been rising in popularity due to late-night TV appearances and magazine coverage. Tyson was there to discuss Pluto, which had been downgraded to a dwarf planet four years earlier, with "NOVA" producer Apsell.
In an interview with HuffPost, two audience members who are not connected to Amet described the event as "nerdy" and "fun." (The couple, referred to here as Richard and Anna, also asked that their real names not be used.) But Amet and her friends described a different atmosphere. Sarah said the evening had a "sexualized energy," that Tyson was even introduced as the "sexiest astrophysicist."
Another one of Amet's friends, Maria (not her real name), said Amet was "constantly feeling ill" at the onset of the event. But Amet didn't leave. When the Q&A began, Maria recalled, Amet ran from her seat in the venue's rear section toward the line forming near the microphone on the orchestra floor. Sarah went with her, while Maria and the third friend remained in their seats.
While Amet was waiting to speak, an older black man stepped to the mic before her and congratulated Tyson on being named to Ebony magazine's power list, which Amet said was met with deafening applause. Then Tyson reminded the fan that he was also named a top influencer by Time magazine.
The man's question was about black holes, and in Amet's memory, Tyson was out of his chair, crawling on his hands and knees while answering. She said he turned toward her at one point, likely not recognizing her, but the sight of his face gave her flashbacks. Later, returning to his chair, Tyson leaned back, stuck out his tongue and began shaking his body.
Amet and Sarah were appalled by what they described as Tyson's suggestive and bizarre behavior on stage during the Q&A. Richard and Anna, however, said Tyson responded to fans' questions in a "really fun way"; everyone in the audience was "getting into it."
"I don't know why nobody else thought it was weird. I almost threw up," Amet said.
What happened next, all parties agree on — Amet, her friends, Richard and Anna, even a lone entry on Tumblr. Amet stepped to the microphone and, after announcing it was Sexual Assault Awareness Month, accused Tyson of rape. She concluded by flipping the shawl she was wearing behind her back and running out of the theater. Her friend Sarah followed her, comforting her as she collapsed on the grass outside the venue.
Richard and Anna described the moment as a protest. Though they couldn't make out everything Amet was saying, they knew Tyson was being accused of sexual assault. "I thought that was the clear message there. Women yelling 'rape' at Neil deGrasse Tyson," Anna said.
"She kept talking even after the microphone had been deadened," said Maria, who was sitting in the back of the theater at the time.
In response, audience member Anna said, Tyson was "looking at the ground a lot" and "letting other people handle it." She said Apsell stood up and looked "shocked" and "dismayed" when Amet spoke.
Richard said Tyson wasn't defensive. In fact, Richard guessed Tyson might not have fully understood the accusation being brought against him. Amet's friend Sarah disagreed. She told us confidently, "He heard."
After Amet spoke, "the stage and everything began to change," Maria said. Apsell "was the one who had the mic cut off, and there would be no questions. You could see that they were rushing off of the stage."
Amet, recounting her friend's description of the aftermath, told us Apsell "was like, 'It's OK, everybody. Just stay quiet, just stay calm, everyone. It's gonna be OK,' and my friend said Neil was like, 'Who was that? What did she say? What's wrong? Where's everybody going?'"
Richard recalled that the show continued for a bit after Amet left the theater, even though her statement "threw [the event] sideways and derailed it," but the five other audience members we spoke to said the event eight years ago ended right then.
"They just cut off the whole show. Everybody just started leaving after that. I don't know what the crowd looked like after we left. They cut off [the show] 30 minutes earlier than it was supposed to be over, and then that was that. That was that night," Sarah said.
Amet had plans to contact the head of "NOVA" after her confrontation, but she said that shortly after the event her mother revealed she had a terminal illness and only six months to live. (Jane Hambric died on Nov. 23, 2010.) Amet decided not to pursue contact with "NOVA" after learning of her mother's prognosis.
In a statement to HuffPost on Monday, WGBH, a producer of PBS programs including "NOVA scienceNow," acknowledged the 2010 confrontation in San Francisco:
Dr. Neil deGrasse Tyson is not contracted with WGBH, and has not hosted a program for "NOVA" since 2011, when he hosted the miniseries "NOVA ScienceNOW." We are aware of an allegation made by an audience member at a 2010 public event regarding an alleged incident some years earlier, but there was not sufficient information available then for follow up. We recognize the seriousness of these matters, and will continue to monitor them.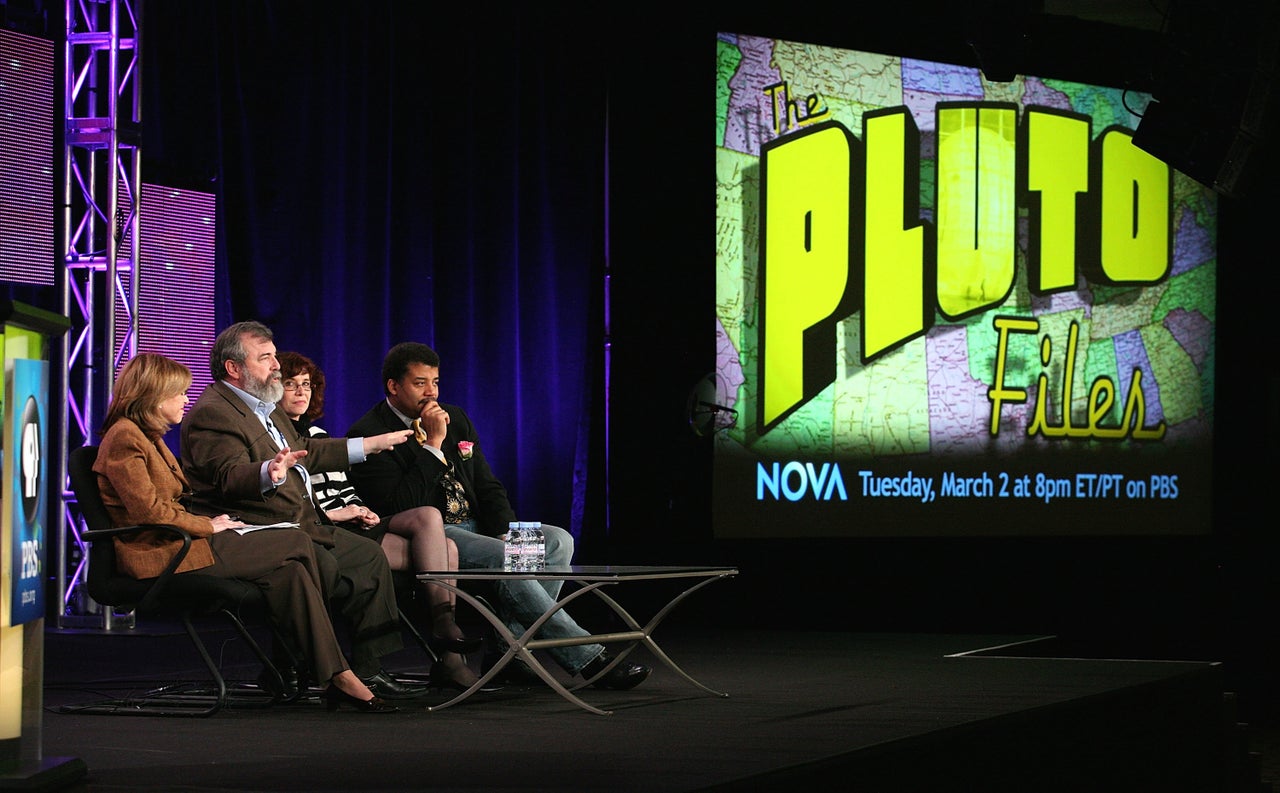 In 2014, Amet decided to speak out again. She first referenced an experience of sexual assault on her personal blog in May. She did not mention Tyson's name.
Then in June, during a visit to Texas, she filed a police report naming her alleged abuser. The Austin Police Department didn't pursue the case; at the time of the alleged incident, the statute of limitation on second-degree felony sexual assault was 10 years. According to the documents Amet provided to HuffPost, she spoke with a victim services supervisor about the Texas attorney general's Crime Victims' Compensation program; Amet told HuffPost she was looking for funding for her therapy. An information packet was mailed to her. She did not receive compensation.
Finally, on Oct. 8, 2014, she posted a blog partly titled, "I Survived Rape by Neil DeGrasse Tyson." In it, she included details she told the Austin Police Department, including how she accepted a drink from Tyson at his apartment, passed out and allegedly awoke to Tyson sexually abusing her.
She was, as she put it to HuffPost, "just releasing."
"For some reason, I was afraid of people finding out. I was afraid that if he found out that I told anybody, he would get angry. I don't know where I got that idea, but I was afraid. And it was important for me to not be afraid if people found out. It was just the weirdest thing, and I was really angry when I wrote [the blog post]. When I look at it now, I'm not that angry anymore. I still have anger, but I'm trying to direct it."
Having been denied official redress, Amet turned to the community. She shared her story on Twitter in 2016, using the hashtag #astroSH, shorthand that was meant to acknowledge women in astronomy who've faced sexual harassment.
That time, someone took notice.
Besides the "pro-Neil" and "pro-women-bashing" bloggers who reached out to her, Amet was also contacted by BuzzFeed. She spoke with a reporter and later decided to give the news outlet an exclusive on her story. According to Amet, BuzzFeed eventually paused its investigation after she was unable to locate the emails she had reportedly sent to UT professors in 2006 and 2007 explaining why she'd dropped out of school. (In December 2017, HuffPost spoke with a BuzzFeed reporter, who declined to give details about the outlet's investigation.)
Reporters' attention was piqued again the following year, when Amet tweeted in the thick of the initial Me Too wave. In October 2017, before interviewing Amet, journalist David McAfee posted a story about her allegation to Patheos. Watson, Tyson's former assistant from March to June of 2018, came across the post just as she was starting her work at "Cosmos."
"At the time when I read it, it didn't seem super solid and credible," Watson explained. "I kept thinking, I'm about to meet the guy. I'll be able to tell if he's a predator. So honestly, I just shelved it until the night happened with me and him. I thought about Tchiya immediately."
One night near the end of production, Watson said, Tyson invited her to his apartment to "share a bottle of wine" and "unwind for a couple of hours." Watson outlined her recollection of events to Patheos:
Watson, who said she felt pressured to impress her superstar boss, told me she agreed to come in for a glass of wine instead. Upon entering his apartment, Tyson allegedly took off his shoes and shirt, remaining in a tank top undershirt. Unfortunately, the night only got more awkward as Tyson, who is married, reportedly put on romantic music and replayed the most graphic parts.

...

Watson says Tyson started talking about how every human being needs certain "releases" in life, including physical releases. He reportedly mentioned how difficult it had been for him to be away from home for several months.

Watson says Tyson asked her if she needed any releases, and she responded with a story about sexual harassment she endured in the past.

...

She was getting up to leave when Neil allegedly stopped her, saying he wanted to show her a "Native American handshake" he knew. That involved holding hands tightly, making eye contact, and feeling for each other's pulse, Watson told me.
After the encounter, Watson reached out to Amet on Instagram in August. In the messages that followed, which Amet shared with HuffPost, Watson told Amet that she believed her and shared information about the Women in Film sexual harassment helpline. Amet thanked Watson and asked her if she could connect her with journalists. But it wasn't until Watson heard audio of Amet telling her story to McAfee in November 2018 that Watson decided to come forward.
"It was never to bring Neil or 'Cosmos' down or any of this," Watson said. "Just as another woman, I just wanted her to know that she was believed, and I think I saw that side of him on a much smaller scale."
On Tyson's response to the allegations, Watson said: "I am not surprised at all at how he's handling this. For me, personally, there's a part of his statement regarding me that he's definitely trying to water down or lighten or make it seem like I was somehow asking for it because I'm a friendly person."
Watson was particularly incensed by Tyson's statement that she would greet everyone on set with a hug every day. She told HuffPost it was an outright lie and would've been an "extremely strange and inappropriate thing to do" on her part. She said it all came off as "classic gaslighting."
"Something that really bothered me about what he said about Tchiya was ... he brings up that he noticed that she was posting things about using vibrational tuning forks for therapeutic purposes," Watson said. "He's a scientist, so he's obviously still trying to attack her credibility. And if he's a scientist, personally, I would like to understand the science behind asking your assistant — immediately after she tells you about a previous sexual harassment situation — asking your assistant to engage in an intimate handshake with you and feel your pulse and stare into each other's eyes to establish a spirit connection. Not really sure how science fits in with that scenario."
In a statement to HuffPost, Allers confirmed that the quotes published on Patheos about an interaction with Tyson at an AAS meeting in 2009 are accurate. The AAS "didn't have a mechanism for reporting sexual harassment at the time," McAfee wrote, "but Dr. Allers says she probably would report the incident if it had happened today." The astronomer declined to provide any further comment to HuffPost.
On Monday, Amet and Watson told HuffPost they had not been contacted by Fox or National Geographic about any investigation. In the days since the three women's stories appeared in tandem across news sites, Amet said she has been contacted by various news outlets, including The New York Times, CBS and People. The media requests, as well as the aggressive messages tweeted at her online, have been "overwhelming" but not unexpected. Watson said she is concerned for her career in film production moving forward. Neither is sure of what the weeks ahead will bring.
Watson wasn't surprised by the negative response.
"It's like I said, it's my word and I'm essentially a production assistant. I'm the lowest rung of the ladder against someone like Neil deGrasse Tyson, so I'm not surprised that there's negative reactions. I have had a lot of support at the same time." She added: "At the end of the day, I'm telling the truth and I have nothing to hide. I can tell the same story over and over again."
If Watson now had the space to tell her story again and again, it was because Amet had cleared it for her. There was certainly an ugly quadratic algebra at work — a lone black woman's voice was easier to ignore in 2010 than two white women's voices in 2018 — but on Monday, Amet wasn't in any mood to draw grim lessons. She said that she hoped to speak on the phone with both Watson and Allers after some of the media chaos has died down.
"I don't really know what's coming next," she said. "I don't really have any other expectations or anything. I'm just glad that other people came forward right now."
Clarification: Following publication, Amet clarified the timing of when she changed her name.
Popular in the Community