Neil Diamond, one of the top-selling solo acts of all time, is leaving the stage.
Diamond announced on Monday that he has Parkinson's disease, which makes it difficult for him to travel and perform.
Diamond assured fans that they haven't heard the last from the "Solitary Man" just yet.
"I plan to remain active in writing, recording and other projects for a long time to come," he vowed.
The disclosure was made just before Diamond's 77th birthday on Wednesday, and two weeks after it was announced he would receive a Grammy Lifetime Achievement Award this summer.
Diamond recorded a string of widely known songs, including his three Billboard No. 1 hits: "Cracklin' Rose" in 1970, "Song Sung Blue" in 1972 and "You Don't Bring Me Flowers," performed with Barbra Streisand, in 1978. Ten other Diamond tunes cracked the Billboard Top 10 including "Sweet Caroline," "I Am, I Said," "Heartlight," "Cherry, Cherry," "America" and "Girl, You'll Be A Woman Soon."
Diamond's songs have been performed by others as well, with "I'm A Believer" topping the Billboard charts for The Monkees in 1966-67 and "Red Red Wine" hitting the top spot for UB40 in 1983.
Despite his success, Diamond said songwriting never came easily for him.
"You would think that after all these years of writing I would have learnt to do it quickly and gracefully and easily, but it doesn't seem to work out that way," he told The Telegraph in 2014. "Every song is different so it doesn't help me very much to have had years of experience."
Diamond admitted that he doesn't actually like the process of writing a new song:
"No, I hate it. I hate it. But all right, nobody told me it was gonna be easy. And so what? I'm a ditch-digger when I'm writing songs. My back hurts? Who cares? I gotta get that ditch dug deep and strong and it's gotta serve its purpose. There are no short cuts. There are only long cuts. That's what it is. But I've been doing it a long time now. I can't find another way to make a living."
Diamond has kept up an aggressive touring schedule over the years, often selling out large arenas, and was planning to tour Australia and New Zealand in March. Those dates have now been canceled.
Diamond concluded his statement with a reference to "Sweet Caroline."
"My thanks goes out to my loyal and devoted audiences around the world. You will always have my appreciation for your support and encouragement," he wrote. "This ride has been 'so good, so good, so good' thanks to you."
Before You Go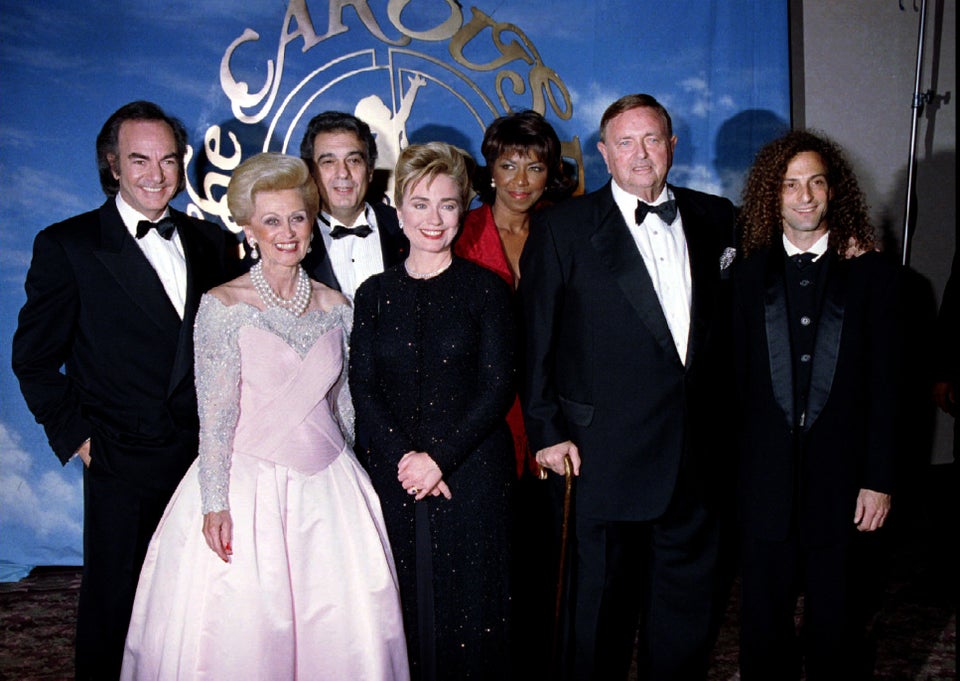 Neil Diamond Through The Years
Popular in the Community