This Sunday, fantasy writer Neil Gaiman will be the latest celebrity to make a guest appearance on The Simpsons. He is perhaps best known for writing the comic book "The Sandman," the compilation of which was one of the only graphic novels ever to appear on the New York Times Best Seller list and Entertainment Weekly's "100 Best Reads." He also wrote "Coraline," an endearing and cautionary novella that was turned into an animated film.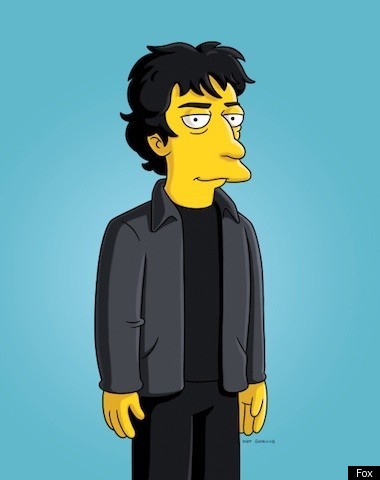 Gaiman wrote about the episode on Facebook, stating, "the script called for a bad American accent. I'm still not sure I hit the Dick Van Dyke doing Cockney levels that were called for."
The Simpsons is often rich with literary references, with episodes titled "The Bart of Darkness" and "Much Apu About Nothing." Author cameos are more rare, but have included Stephen King, JK Rowling, John Updike, Thomas Pynchon and fellow graphic novelist, Alan Moore, of "Watchmen" fame.
"Lisa becomes disheartened when she learns the shocking truth behind the 'tween lit' industry and her beloved fantasy novel characters. But Homer decides to cash in on the craze and forms a team to group-write the next 'tween lit' hit, with the king of fantasy, Neil Gaiman (guest-voicing as himself), lending his expertise to the effort. After catching the eye of a slick industry publisher (guest-voice Andy Garcia) at the Springfield Book Fair, the team gets an advanced copy of their work and discovers that the corporate lit business is a bigger operation than they imagined."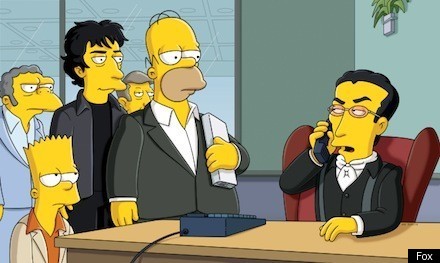 Related
Popular in the Community