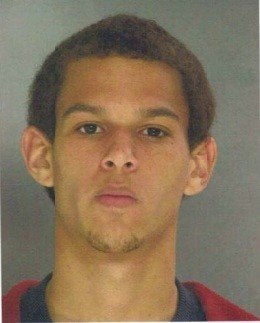 A Pennsylvania teen is accused of making child porn by splicing lewd pictures of himself with photographs of minors downloaded from Facebook. According to police, he "didn't think it was a big deal."
Neil Geckle, 19, turned himself in to the Radnor Police Department on Thursday. Authorities say that the alleged child pornographer would download the girls' photos, masturbate to them, digitally insert an image of genitals into the photographs and then repost them to the girls' Facebook pages, the Philadelphia Daily News reported.
Police learned of the case in late February, when four female victims -- three minors and one 18-year-old -- came forward to report the crime, according to a police statement obtained by The Huffington Post.
"I remember the day those girls walked in here," Radnor Police Chief William Colarulo told ABC-6. "It was Feb. 29. They walked in here and they were hysterical."
"And just to make this matter worse, he did it in his grandmother's bedroom," Colarulo added. "That is where he carried out these acts of child porn."
Detectives with the Delaware County Internet Crimes Against Children Task Force quickly identified Geckle, who was using a false Facebook account under the name "Matt Hemcher."
Geckle's charges include child pornography, disseminating photographs of a child sex act and design or copy of obscene materials.
His bail is set at $100,000.
Popular in the Community