WASHINGTON ― Two U.S. senators, Tammy Duckworth (D-Ill.) and Catherine Cortez Masto (D-Nev.), say President Donald Trump's Supreme Court nominee, Neil Gorsuch, has refused to meet with them in the weeks leading up to his confirmation vote.
Both senators noted this detail in statements this week announcing they plan to vote against him.
"Unfortunately, Judge Gorsuch has not made the effort to meet with me in person to answer the serious questions I have about his record and he in fact cancelled a meeting we had previously scheduled," Duckworth said. "I refuse to vote to end debate on a nominee who refuses to provide any answers to my questions."
"Unfortunately, after requesting a meeting with the Judge for several weeks, he has refused to honor this request," Cortez Masto said. "The U.S. Constitution has entrusted the Senate with the role of advising the President on the highest court of the land and in refusing to meet with me, he has disrespected our nation's founding principles and pillars core to our democratic institutions."
In Duckworth's case, the two had a meeting scheduled on Wednesday, but Gorsuch canceled and did not provide any dates or times that worked for him to reschedule. Duckworth's office "made multiple efforts and offered multiple times/dates for both the first meeting and for rescheduling after the cancellation," according to her office, but Gorsuch didn't follow up.
"If Judge Gorsuch had wanted to meet with the Senator, he shouldn't have cancelled their meeting without offering any additional times that worked for him," Duckworth spokesman Ben Garmisa said via email.
Cortez Masto spokesman Rey Benitez said Gorsuch's team told her office it had to justify why the Supreme Court nominee should meet with the senator.
"They said, 'Give us a good reason why the judge should sit down with the senator,'" Benitez said. "That's ridiculous that they're asking us to do that. She's a U.S. senator and she's trying to do her job."
Another Democratic senator, Kamala Harris (Calif.), did not meet with Gorsuch either. She never got an offer to meet with him, per her office.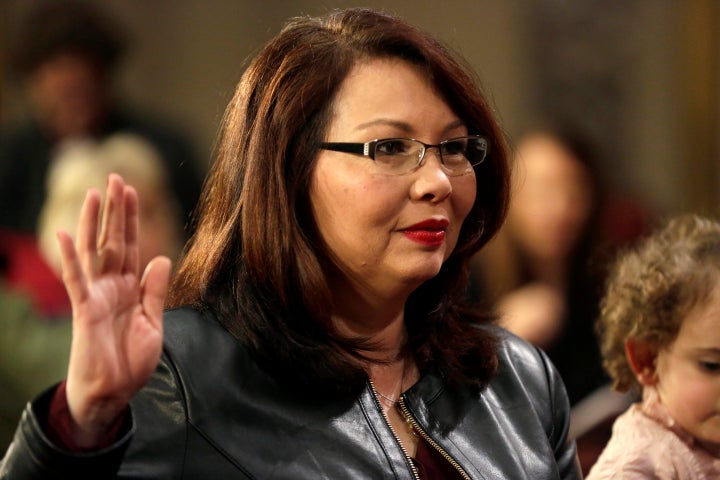 A White House spokesman, who spoke only on background, said Gorsuch has met with most senators and is still open to meeting with Cortez Masto.
"Judge Gorsuch has met with nearly 80 Senators," the spokesman said in an email. "In early February, the White House nominations team reached out to Senator Cortez Masto requesting a meeting be scheduled. The Judge was more than willing to meet with the Senator and both sides have been trying to find a mutually agreeable date that would work."
Former Sen. Kelly Ayotte (R-N.H.), who has been shepherding Gorsuch through his Senate meetings, said it's not true that he's been refusing to meet with certain senators.
"No one has been rebuffed," Ayotte said in a Friday press call. "We reached out to Senator Cortez Masto in early February and we've been trying to come up with a mutually convenient time. But obviously the judge had hearings and everything else. And we were doing meetings as late as last week as well. So no one's been rebuffed and the judge has made every effort, and gone to almost 80 senators, so I don't think that that characterization is accurate."
Christopher Kang, a former White House staffer who led Senate outreach for the confirmations of Justices Sonia Sotomayor and Elena Kagan, said his team offered a courtesy meeting to all 100 senators.
"These meetings are about more than just trying to win votes," Kang wrote in a Thursday blog post on HuffPost. "They are about respect for the Senate as an institution ― a co-equal branch of government that is constitutionally responsible for providing advice and consent on Supreme Court nominations. If you don't understand this, that raises serious questions about your judgment and independence."
Latino advocacy groups are outraged by the perceived slights to Cortez Masto, who is the first Latina senator, and to Duckworth, a decorated veteran.
"Sen. Cortez Masto represents the growing diversity of our nation. She has a right to ask questions of the nominee to the highest court in the land," said Ben Monterroso of Mi Familia Vota, a nonprofit focused on civic engagement in Latino and immigrant communities. "Why won't he meet with two senators who represent the diversity of our country? Is he afraid he will be asked about women's rights?"
"The refusal to meet with Senator Cortez Masto seems to demonstrate unwarranted hostility, extreme obtuseness, or acquiescence in a political strategy marked by disrespect for the Latino community," MALDEF President Thomas Saenz said. "While we hope that mere oversight may explain Gorsuch's refusal to meet with the two senators, the record to date suggests otherwise."
Gorsuch's confirmation vote is set for April 7, and it could be dramatic. Democrats are vowing to deny him the 60 votes he needs to move forward, and Republicans are threatening to blow up Senate rules to force through his confirmation on 51 votes. The partisan nastiness of it all is making senators sad.
This article has been updated with comment from Kelly Ayotte.
Before You Go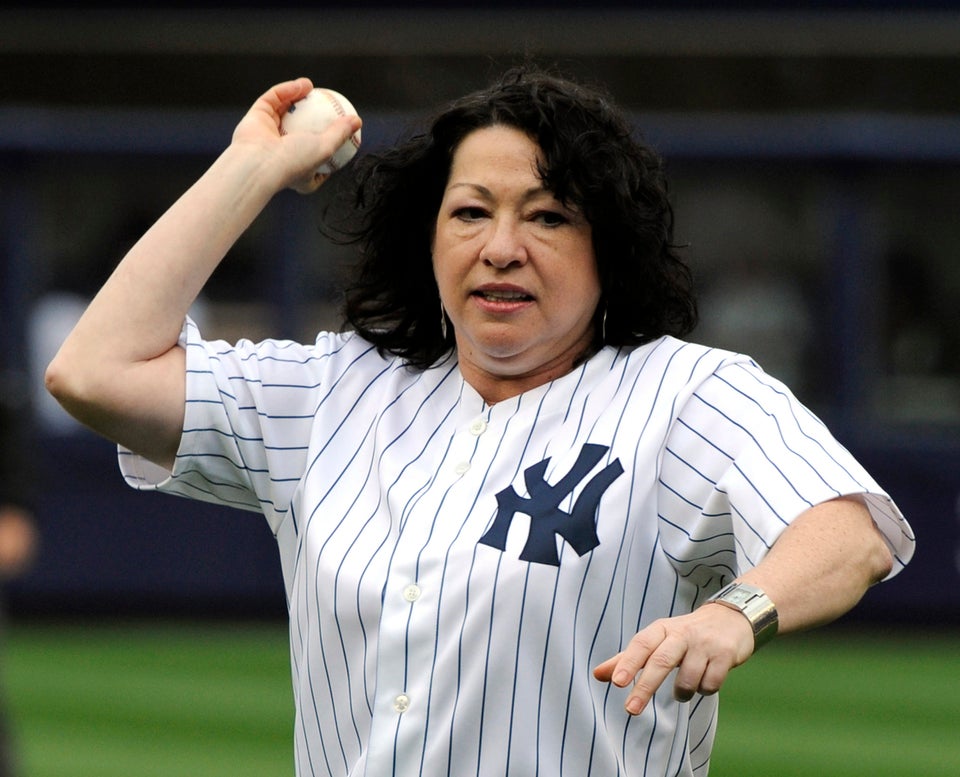 Supreme Court Justices Get Out Of The Office
Popular in the Community