But a handful of Democrats are siding with Republicans and planning to vote to end the filibuster. That's because of what Republicans are signaling they'll do in retaliation for Democrats filibustering President Donald Trump's court pick: use a rare procedural maneuver to change the Senate rules so it only takes 51 votes, versus 60, to advance a Supreme Court nominee. That's a prospect that's bumming out senators in both parties who love their institution and its rules.
There are currently 52 Republicans and 48 Democrats (including two independents who caucus with them). That means that Republicans, if they do change the rules, could confirm Gorsuch without any Democratic votes. The rule change would also mean the Senate becomes more partisan at a time when it's already incredibly divided along party lines.
Here's where every Democrat stands on joining the filibuster against Gorsuch.
Sen. Tammy Baldwin (Wis.)
Sen. Richard Blumenthal (Conn.)
Sen. Sherrod Brown (Ohio)
Sen. Maria Cantwell (Wash.)
Sen. Catherine Cortez Masto (Nev.)
Sen. Tammy Duckworth (Ill.)
Sen. Dianne Feinstein (Calif.)
Sen. Kirsten Gillibrand (N.Y.)
Sen. Kamala Harris (Calif.)
Sen. Maggie Hassan (N.H.)
Sen. Martin Heinrich (N.M.)
Sen. Mazie Hirono (Hawaii)
Sen. Angus King (I-Maine)
Sen. Amy Klobuchar (Minn.)
Sen. Claire McCaskill (Mo.)
Sen. Chris Murphy (Conn.)
Sen. Patty Murray (Wash.)
Sen. Bernie Sanders (I-Vt.)
Sen. Brian Schatz (Hawaii)
Sen. Chuck Schumer (N.Y.)
Sen. Jeanne Shaheen (N.H.)
Sen. Debbie Stabenow (Mich.)
Sen. Chris Van Hollen (Md.)
Sen. Elizabeth Warren (Mass.)
Sen. Sheldon Whitehouse (R.I.)
VOTING WITH REPUBLICANS TO END FILIBUSTER (4)
Sen. Michael Bennet (Colo.)
Sen. Heidi Heitkamp (N.D.)
Support HuffPost
The Stakes Have Never Been Higher
Before You Go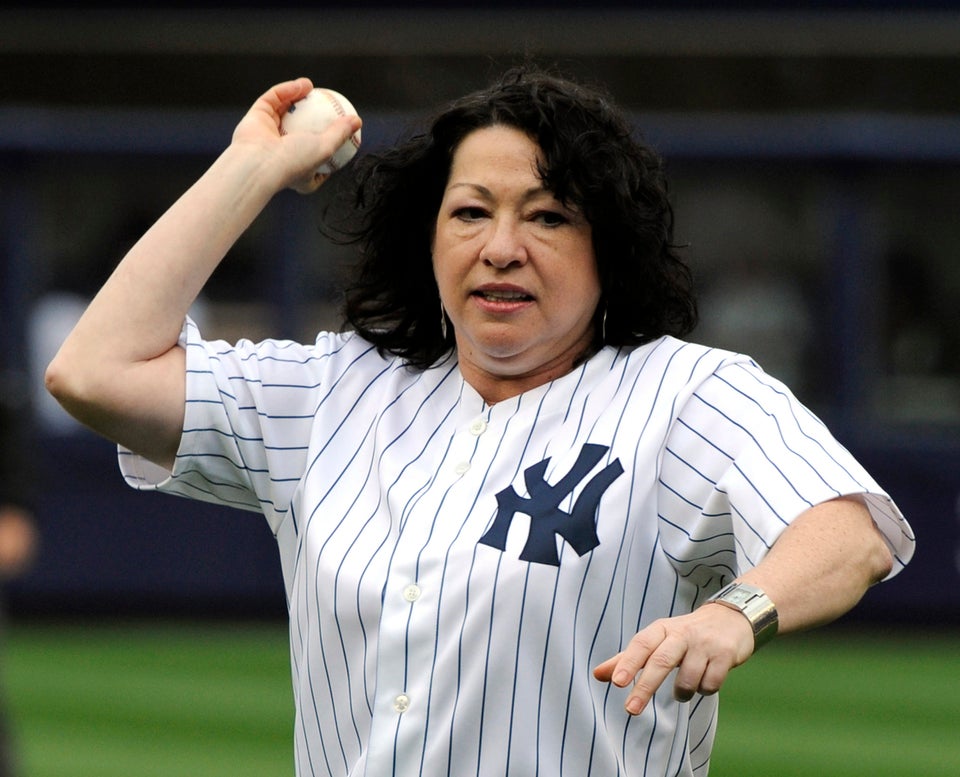 Supreme Court Justices Get Out Of The Office
Popular in the Community