WASHINGTON - Neil Heslin, whose son Jesse McCord Lewis was killed in the mass shooting in Newtown, Conn., gave moving testimony on Wednesday during a Senate Judiciary Committee hearing on the assault weapons ban proposed by Sen. Dianne Feinstein (D-Calif.).
"As Jesse was getting out of the truck [the morning he died], he leaned in and hugged me," Heslin said, weeping openly as he held up a portrait of his son. "I can still feel that hug, and that pat on the back. He said, 'everything's going to be ok, Dad, it's all going to be ok.' And it wasn't ok."
The night of the shooting, Heslin said, "I waited in that firehouse until one in the morning, until I knew Jesse was confirmed dead ... I have to go home at night to an empty house, without my son."
Heslin's son Jesse was one of the 20 children and six educators who were shot and killed at Sandy Hook Elementary School in mid-December. A group of Newtown residents attended the hearing, and sat behind Heslin as he spoke. The hearing room was silent except for the sound of weeping.
Heslin has spoken about his son's death before, during a public hearing in Connecticut in late January. Gun rights activists in the audience at that hearing shouted "Second Amendment!" at Heslin when he questioned why civilians should be permitted to carry military-style assault weapons.
The tragedy at Sandy Hook has galvanized public support for stricter gun controls, and Feinstein's bill is the most ambitious of a number of proposals currently under consideration by the Senate. Other proposals include an expansion of the background check system to cover all gun purchases, and a ban on high-capacity gun magazines.
Other witnesses testifying alongside Heslin included Western Connecticut Health Network EMS medical director Dr. William Begg, who treated some of the victims of Sandy Hook; Fordham Law School professor Nicholas Johnson; attorney David Hardy of Tucson, Ariz.; former Republican Florida Rep. Sandy Adams; and Mayor of Philadelphia Michael Nutter.
Michael McAuliff contributed reporting.
Before You Go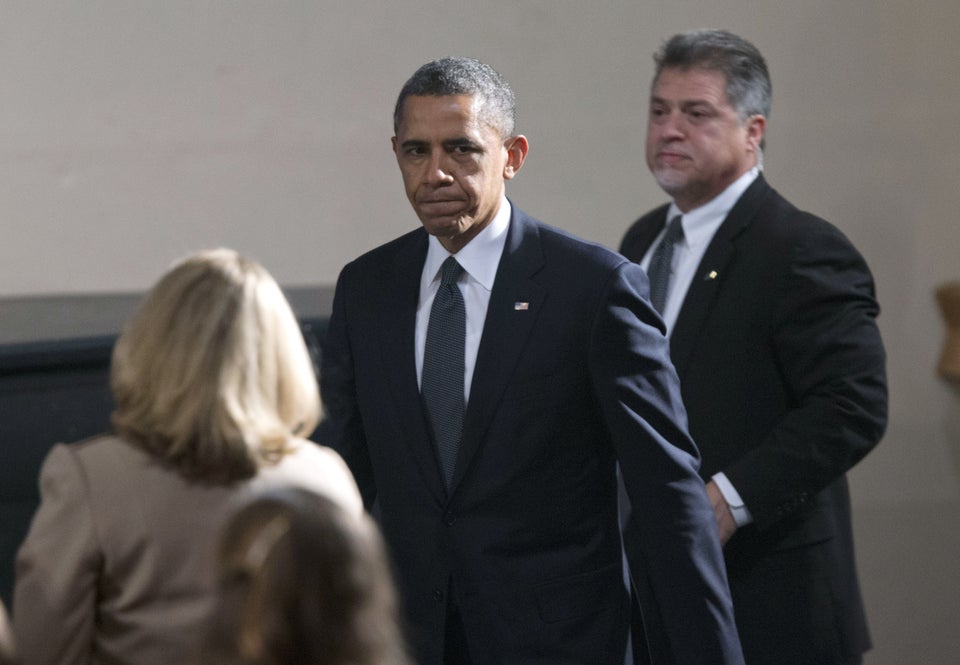 Obama Speaks At Sandy Hook Vigil
Popular in the Community