Neil Heslin, the father of a 6-year-old boy who was slain in the Sandy Hook massacre in Newtown, Conn., on Dec. 14, stoically faced down pro-gun activists last night.
More than 1,000 people attended a hearing before the Gun Violence Prevention Working Group at the Legislative Office Building in Hartford on Monday to share their views on gun control, USA Today reported. Among them was Heslin, who held a large framed picture of himself and his son Jesse as he urged officials to consider strengthening gun laws in Connecticut.
But as he gave his emotional testimony, pleading with lawmakers to improve mental health options and to ban assault weapons like the one Adam Lanza used to murder his child and 25 other people, his speech was interrupted by dozens of audience members, The Connecticut Post reported.
"I still can't see why any civilian, anybody in this room in fact, needs weapons of that sort. You're not going to use them for hunting, even for home protection," Heslin said.
Undeterred, Heslin continued. "There are a lot of things that should be changed to prevent what happened."
Heslin's son, Jesse McCord Lewis, was described by friends as a happy child, The Post reported. A "little cowboy," Jesse reportedly liked to play with the fake horses at a local Western-themed restaurant. After he was shot and killed by Lanza, a line of police officers on horseback joined the motorcade at the boy's funeral.
"He was a boy that loved life. Lived it to the fullest…He was my son, he was my buddy, he was my best friend." Heslin said.
WATCH THE FULL EXCHANGE HERE:
Before You Go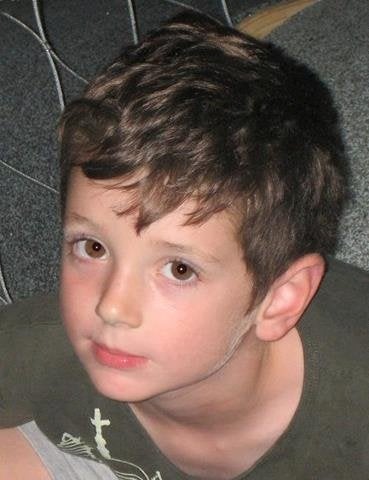 Funds For Newtown Shooting Victims
Popular in the Community