If you're Neil Patrick Harris and you really want to be on "American Horror Story," dreams do come true.
Ryan Murphy announced in October that the actor and upcoming Oscar host would guest star on "Freak Show." After Wednesday night's mid-season finale, FX premiered a teaser for the show's January return, introducing Harris' character. Meet Chester, decked out in a red sequin jacket and top hat (another Season 5 clue?) who appears to be some sort of magician (although TVLine reported he is supposed to play a "chameleon salesman.") Harris will appear in episodes 11 and 12 while his husband David Burtka will guest star in the season finale.
In the teaser, Chester enchants Sarah Paulson's Bette and Dot with his charm, does a classic saw-someone-in-half magic trick, and also has a creepy ventriloquist dummy who he says "relaxes him." The teaser also reveals that "AHS" alum Jamie Brewer is returning to the series, and she looks an awful lot like a real-life version of Chester's puppet.
"American Horror Story: Freak Show" returns on January 7 at 10:00 p.m. ET on FX.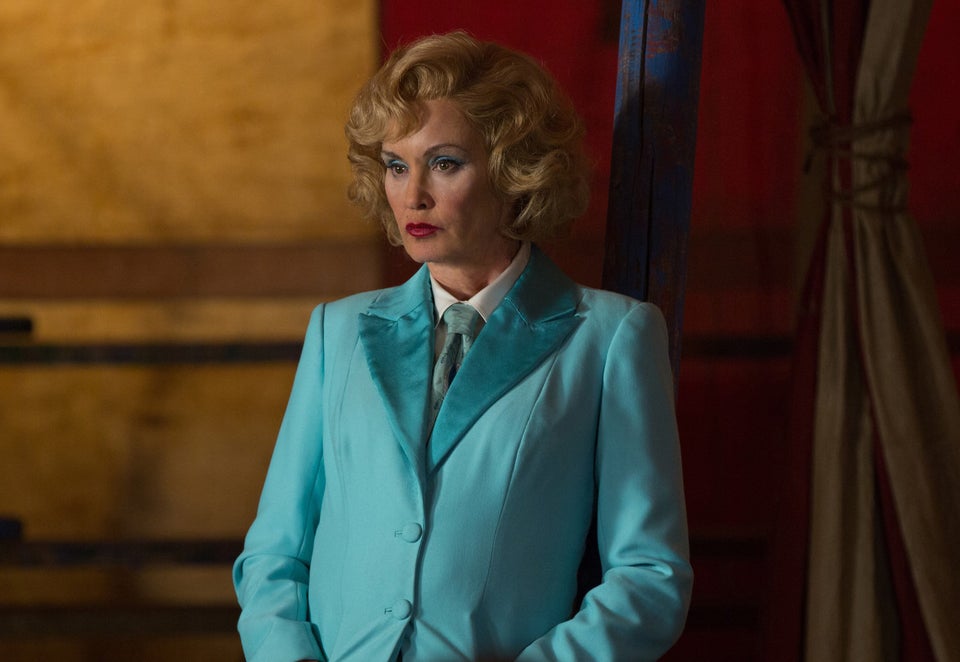 "American Horror Story"
Popular in the Community