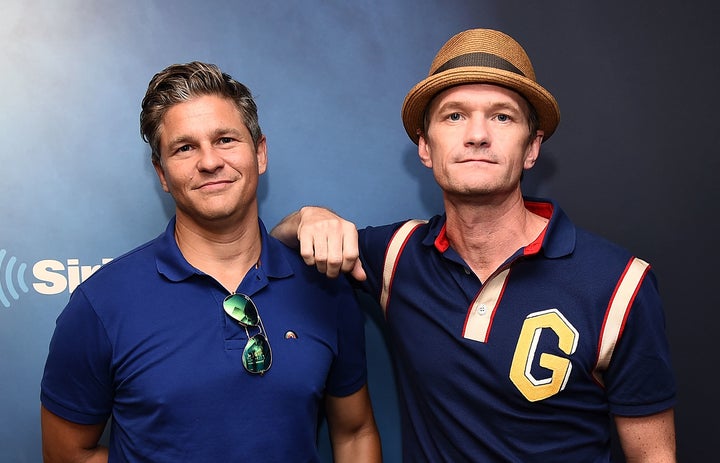 For more than 15 years, the legendary drag festival Wigstock was a premiere end-of-summer celebration for New York's LGBTQ community. Though scaled-down versions of Wigstock have been held since the early 2000s, the event will get its first full-fledged revival this Labor Day weekend with more glitter and star power than ever before.
Two of Hollywood's most outspoken LGBTQ stars, Neil Patrick Harris and David Burtka, will executive produce the festival with drag icon Lady Bunny, who founded the 1985 original. Drag has experienced a renaissance of late, thanks in no small part to "RuPaul's Drag Race." But Harris and Burtka, who are married and have two children, told HuffPost they yearn for the "gritty, dirty and politically incorrect" type of drag unlikely to be embraced in mainstream pop culture.
The 2018 incarnation, which takes place on Saturday at Pier 17 at the South Street Seaport in New York, will feature a mix of classic performers and newcomers, including Alex Newell, Bianca Del Rio, Bob the Drag Queen, Dina Martina, Lypsinka and Willam. Meanwhile, Harris has announced he'll also appear in drag as Hedwig, his Tony Award-winning role from the 2014 Broadway production of "Hedwig and the Angry Inch."
Harris and Burtka spoke to HuffPost this week about the new Wigstock, the festival's evolution and the risks of wardrobe malfunctions.
Why did the time feel right to revive Wigstock?
David Burtka: Neil and I have always been big fans of drag, emerging theater and anything that is really "out there" in terms of performance. I've been to previous Wigstocks, and I thought to myself, "You know what? Why aren't we seeing the kind of drag that I used to see anymore?"
I ended up contacting Lady Bunny and I said to her, "You know what? I think it's time for Wigstock to come back." And she said to me, "So many people have asked me to do this, but I've always said no." But I think, given the political climate and where we are in the world right now, that we need a laugh and to have a good time ― a time for inclusiveness, love, peace and spreading joy. So she said, "Let's do it."
When you say you haven't seen the type of drag you used to see, what do you mean by that?
Burtka: We've gotten to a place where drag has gotten a bit chaste. Thank goodness for RuPaul bringing it into the mainstream and she's amazing for what she's done, but there is a type of drag that's disappeared. You can find it every now and then at different cabaret spots but you really have to go searching for it. A lot of drag queens these days are all about makeup artists and being Instagram celebrities. You're not necessarily seeing drag queens doing major singing or lip-sync parodies or comedy acts making jokes and being gritty, dirty and politically incorrect.
Neil Patrick Harris: We love "RuPaul's Drag Race" and we've watched each season. But by living in [New York], we're also aware that there's … a lot of variety out there within live performance in drag. Wigstock will provide an opportunity for so many other versions, whether it be a different age range or a different style. We want to bring as many of those disparate performances together while still creating undeniable positivity and a strong message of empowerment and inclusion. I'm getting chills. I'm excited for the performers … we're doing Dragapalooza! (laughs) This is Wig-chella!
It's been years since we've seen the last full-fledged Wigstock, and obviously a lot has changed for the LGBTQ community, both socially and politically, since then. How will the new show reflect those changes?
Harris: It's something David and I have talked through a lot because we don't want the show to turn away from its alternative roots. At the same time, [drag] has become so popular that it allows for performances that are of a larger scale. The definition of what Wigstock is has changed in the most empowered way, and we want that to be reflected in the show. That's why we chose the Pier 17 stage so that we're able to showcase these performances in ways they haven't been showcased before. You like puppets? We've got puppets. You want big dance numbers? We've got that. You want gender fluidity? Checkmate.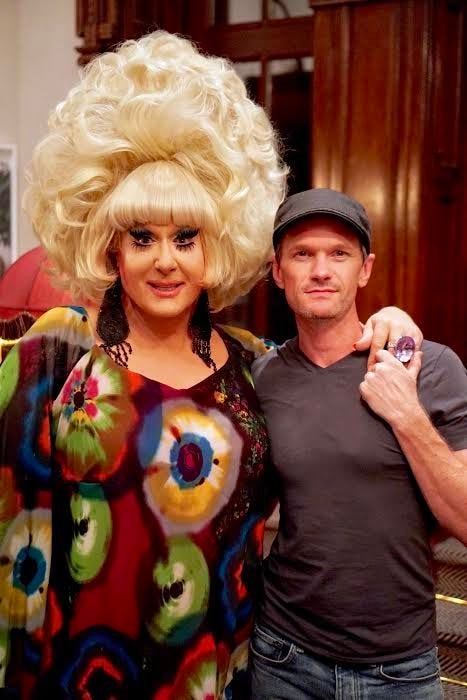 Neil, you've mentioned bringing back "Hedwig and the Angry Inch," which is very exciting. What can we expect from Hedwig's return?
Harris: Well, fingers crossed that my reduction of salt will allow me to avoid zipper breakage and wardrobe malfunctions! (laughs) It's been five years and I was a skinny bitch when I was doing that show.
If there's one thing you want the audience to take away from the revived Wigstock, what would that be?
Burtka: A smile. And laughter.
Harris: Lady Bunny wants everyone ― especially at this time ― to have a laugh and to not take everything so seriously. And as a fan, I appreciate that. I think it would be unwise to miss an opportunity to figuratively and literally stand as tall as we can and experience, empower and enjoy the wickedly talented, fearless performances. To stand tall and not live in fear, and instead be representing how far we've come and what that means for different generations.
This interview has been edited for clarity and length.
Wigstock will be held Sept. 1 in New York.