 Not only does he love food, but he's also the guy at the restaurant who takes pictures of all his dishes, which are often elaborate tasting menus consisting of anywhere between 6 to 16 courses at some of the more notable restaurants. Lucky for us, he Tweets those photos out at @NPHFoodPorn for vicarious eating.
Here's an idea of the type of restaurants NPH visits and their prices:
Scarpetta in New York City: 3 course tasting menu starting at $89, with an optional $55 dolar wine pairing.
Le Filet in Montreal: 5 plate tasting menu for 2, starting at $70.
Park in Westmount: 5 course tasting menu starting at $65, with the option to add more plates.
Here's an example of his tweets, from June 20th, tweeting his 16 course meal at Le Filet.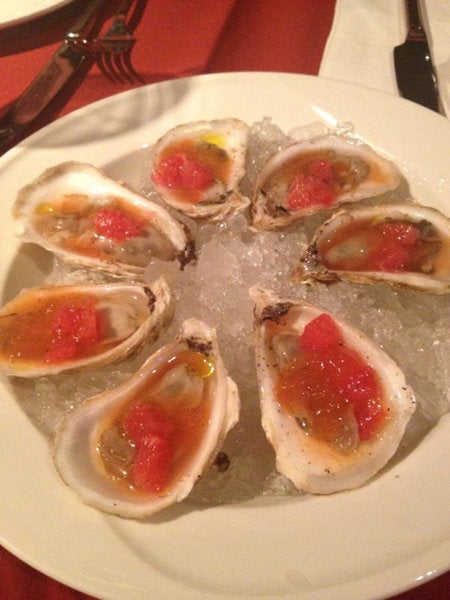 Neil Patrick Harris Food Porn